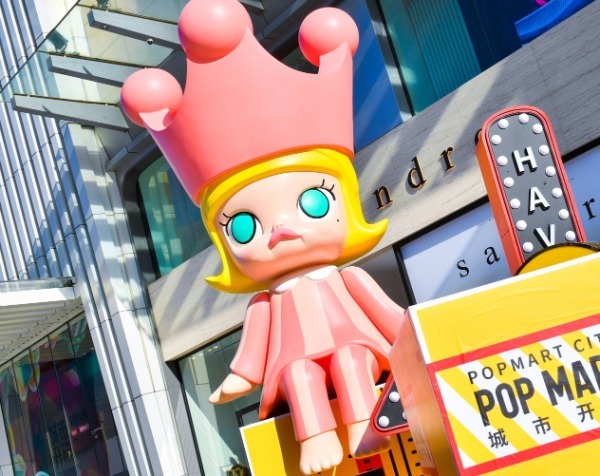 The first exhibition of Pop Mart City kicked off at Beijing Apm Shopping Mall in Wangfujing on Friday.
Founded 10 years ago, China's pop-culture-driven toy retailer Pop Mart sells blind-box toys. The exhibition highlights a huge blind-box installation that is two stories high.
A blind-box apartment block that presents 40 Pop Mart star images at the entrance of the exhibition is another highlight. The background of the block is designed with the landscape of the capital.
The exhibition also includes a few Easter eggs located inside and outside the mall.
Toy designer Ayan Deng showed up at the opening ceremony of the exhibition and brought her new artwork Dimoo Bee.