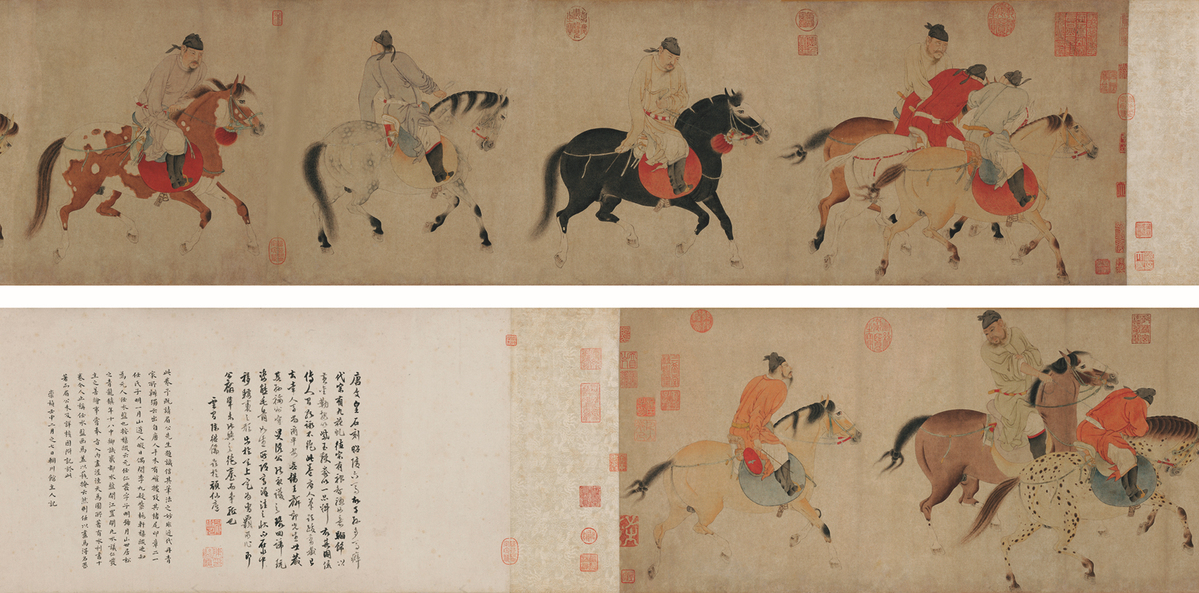 Chinese art history has produced several great painters who were also government officials with expertise in different areas. Ren Renfa, who lived in the Yuan Dynasty (1271-1368), set one such example: He was known for overseeing water-control projects in his career and was also adept at painting horses.
Five Drunken Lords Return on Horses, a vivid Chinese ink painting attributed to Ren, was recently added to the collection of the Long Museum, founded by Shanghai-based collectors Liu Yiqian and Wang Wei.
The 2-meter-long painting shows five lords of the Tang Dynasty (618-907) on the way back home after a feast, and presents excellent painting techniques rendering different depictions of the five lords, their servants and horses.
The museum, which already houses a dozen fine examples of classical Chinese paintings and calligraphy, acquired the painting at Sotheby's auction in Hong Kong on Oct 8, for HK$306 million ($39 million).