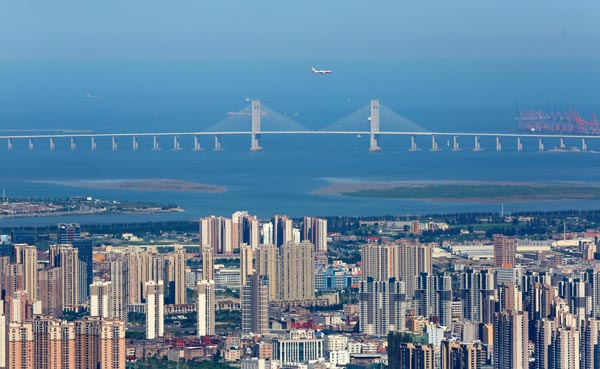 The 4th Maritime Silk Road International Arts Festival is scheduled to be held in the coastal city of Quanzhou, East China's Fujian province, from Nov 22 to 27.
Titled "Colorful Maritime Silk Road and Mutual Learning Among Civilizations", the six-day event will feature cultural performances, forums on artistic development and exhibitions of international intangible cultural heritages related to the Maritime Silk Road.
More than 1,200 artists, experts and scholars from over 40 countries and regions will convene in the city to take part in the festival, said Kang Tao, secretary of Quanzhou's municipal Party committee, at a news conference in Beijing on Friday.
Highlights of the festival will include a star-studded opening ceremony on Nov 22, displays of traditional art and handicrafts from 12 countries in Europe, Africa and Asia and interactions with internet users on major Chinese social media platforms Weibo, WeChat and Douyin.
The opening ceremony will showcase the city's time-honored cultural heritages, such as puppetry shows and nanyin - one of China's oldest musical performing art forms which was listed as a UNESCO Intangible Cultural Heritage in 2009.
Starting in 2014, the biennial festival is hosted by the Chinese Culture and Tourism Ministry and Fujian provincial government, and organized by the Fujian provincial culture and tourism department and Quanzhou municipal government.
Quanzhou was the starting point of the Maritime Silk Road - the ancient trade route formed centuries ago that linked the port city with the West, shipping Chinese treasures including silk products, porcelain and tea leaves to other parts of the world. Today, it is a pilot area for the 21st Century Maritime Silk Road - the sea route in the China-proposed Belt and Road Initiative that would connect China with Southeast Asia, Africa and Europe through enhanced economic and cultural cooperation.