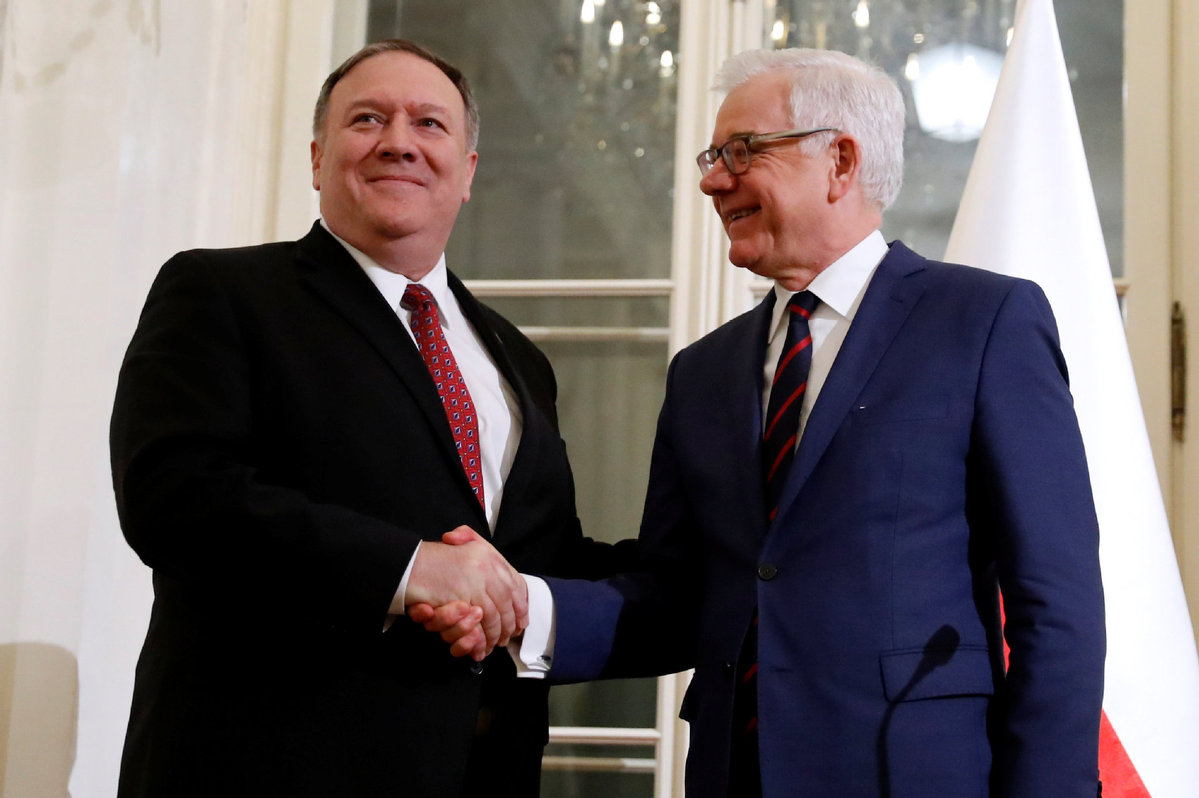 WARSAW - US Secretary of State Mike Pompeo and Polish Foreign Affairs Minister Jacek Czaputowicz discussed the presence of US troops in Poland during their meeting here on Tuesday.
"We have talked about plans to further expand and consolidate the presence of US troops in Poland," Czaputowicz said. "I hope to continue the political dialogue regarding this matter with our US partners."
Pompeo and Czaputowicz will on Wednesday visit a North Atlantic Treaty Organization (NATO) base in northeast Poland where US soldiers are currently stationed, and co-host a conference on the Middle East scheduled for Wednesday and Thursday.
Poland has been wooing the United States to set up a permanent military base in Poland, offering up to $2 billion as financial support.
Pompeo is on a tour in Europe that includes Hungary, Slovakia and Poland.