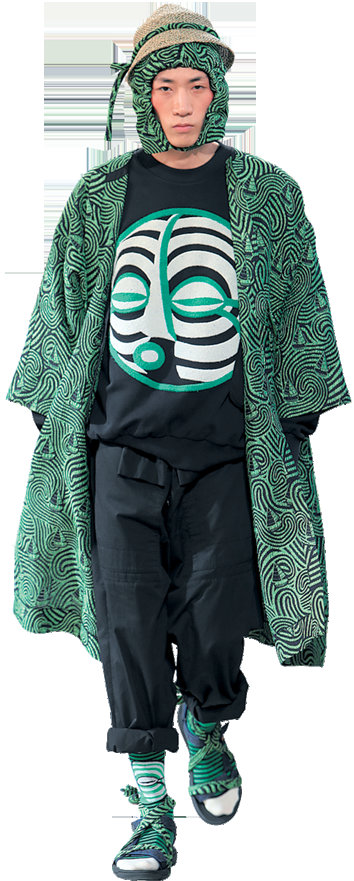 Acclaimed Danish designer Henrik Vibskov continues to push the sartorial limits.
Previously the drummer of rock band Luksus, Danish designer Henrik Vibskov is committed to creating a fantasy world filled with outlandish, surrealistic elements.
After graduating from Central Saint Martins in 2001, Vibskov has become an eminent designer who pushes as many boundaries as he can. After winning the 2011 Torsten and Wanja Soderberg Prize, which is awarded annually to "an active Nordic designer or craftsman", he has risen to prominence as a leading figure among Scandinavian designers. Deeply influenced by his rocker experience, he believes that fashion should be a broader concept that includes music, dance and much more.
During Paris Fashion Week for the men's spring/summer 2019 collections, Vibskov delivered his latest collection, with the theme Due to Sudden Weather Change. Inspired by the wind, which humankind uses in various ways, it details the designer's idea that wind can be both a friend and a foe. Vintage-like "soap-opera" sweaters, Madras button-ups and other runway pieces are prime examples of his unique aesthetic standards. About the new collection, Vibskov explains that it's a visualization of how people can work with the wind - rather than against it.
- CDLP