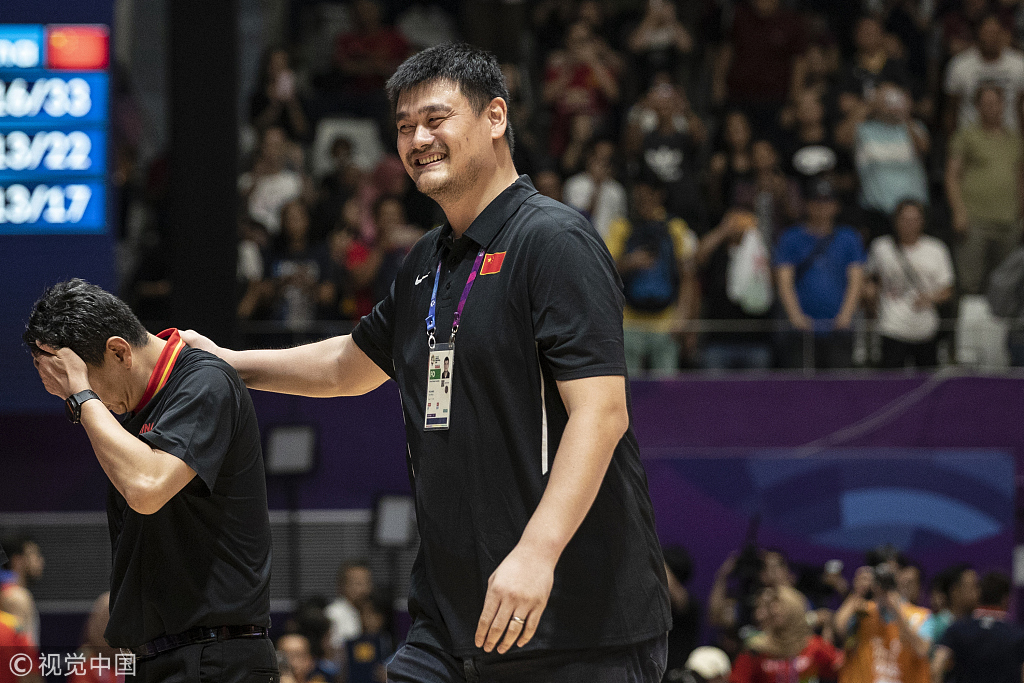 China is cranking up its efforts to find its soccer equivalent of Yao Ming, as authorities continue to shift their focus away from quick fixes to long-term, sustainable solutions.
The imminent departure of senior national team coach Marcello Lippi, after a two-year stint at the helm that has yielded minimal gains and yet another failed World Cup qualification campaign, has brought into sharp focus the glaring dearth of emerging young talent in the country.
Authorities have already invested heavily in the youth ranks but are now redoubling their efforts by building dozens of new training centers across the country.
China's deputy sports minister Du Zhaocai has revealed that a total of 50 centers will be built by 2020, with 29 already finished.
Each will feature a four-tier selection system-school, district, city and international-with the cream of the crop being promoted to one of the national junior squads or sent to train abroad.
Higher-level regional centers and one national academy will also be built, with the ultimate goal of unearthing some diamonds in the rough. "If there's no superstar, Chinese soccer will never step out of Asia," Du said at a Chinese Football Association conference in Wuhan, Hubei province, on Monday.
"To find and nurture a major star of our own is equally important as the overall development of Chinese soccer.
"In basketball, we had NBA Hall of Famer Yao Ming; in athletics, we have an Olympic gold medalist hurdler Liu Xiang and star 100 meter sprinter Su Bingtian.
"In certain ways, a star can drive the development of a whole sport. Japan and South Korea have their own stars, why can't we have one?"
Du stressed that maintaining the highest of standards at the centers will be paramount, and due to a lack of qualified domestic coaches, they will largely be staffed by foreigners.
The CFA, though, is also looking to recruit retired Chinese professional players as coaches.
"If a Spanish coach and a Chinese coach train players over the same time period, we have to admit that the Spanish coach produces better results," said Zhu Guanghu, a former head coach of the national team.
"Many Chinese coaches focus on skills, but foreign coaches pay more attention to teamwork, cooperation and tactical awareness.
"It's very easy to identify which teams are led by a foreign coaches in China. All these years, our problem has been our understanding of the sport."
The appointment of Dutch great Guus Hiddink as China Under-21 boss is the latest attempt to bring China's soccer psyche in line with the European approach to the game.
"It's a challenge for me, of course, because I know soccer in China is in a developing state," Hiddink said recently.
"We knew and the CFA knew that this is a difficult road to go, but why not try? Yes, we can sit back and be scared. Just let everyone be competitive."
Chinese Super League and League One teams are now required to have five underage teams (from under-13 to under-19) and plans are afoot to expand those brackets.
"Last year, the clubs of China's top two leagues had to register five levels of development teams, and in the future, it could become seven or nine levels," said Du.
"We are also planning to require each club to use two to three players who have come through their own training system to play in the leagues.
"And we are planning to require each club to field a women's team by 2020."