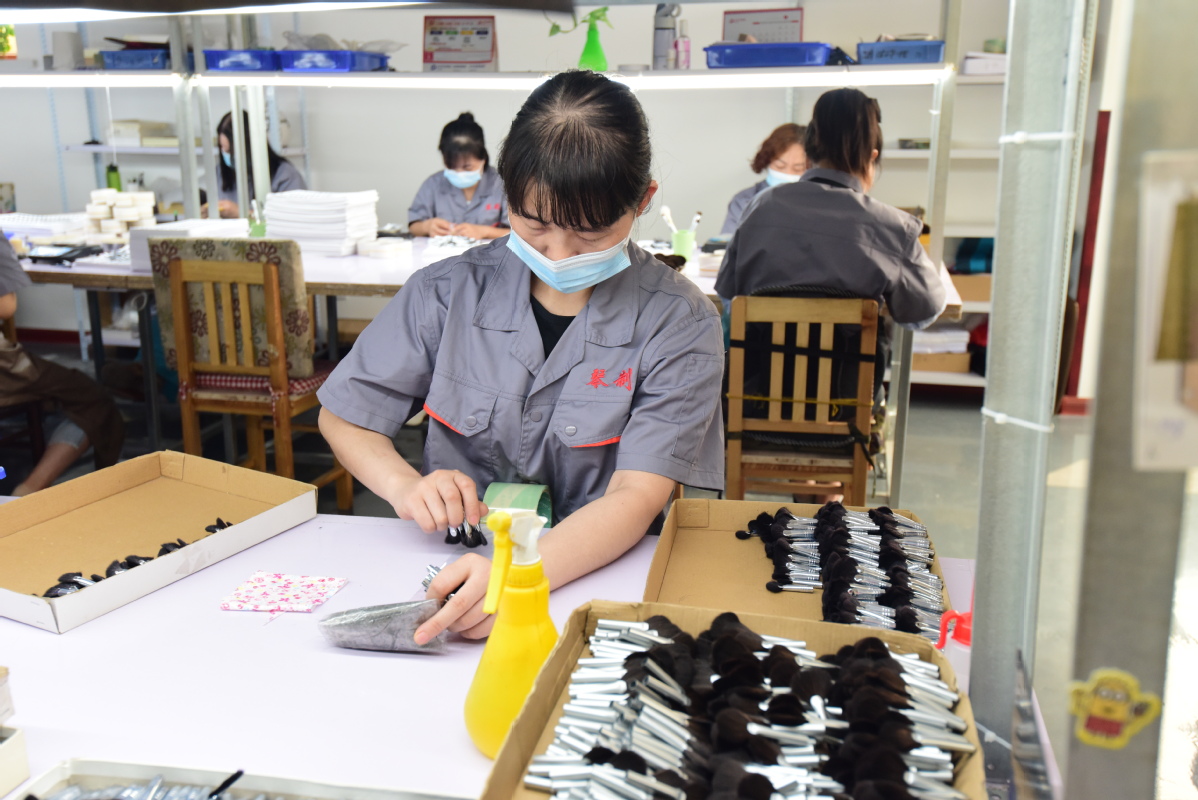 China's top 500 private enterprises have been levied up to 1.36 trillion yuan ($211.45 billion) in total in 2020, comprising 8.84 percent of the total tax revenue across the country, according to an analysis report issued by the All-China Federation of Industry and Commerce.
Last month's report listed the first four companies with a tax revenue exceeding 50 billion yuan as Huawei, Vanke, Country Garden and Alibaba Group.
The employment growth rate of the top 500 is at 6.26 percent, with a combined 11.09 million people working for them last year. The later number accounted for 1.48 percent of the nation's overall labor market. In this regard, JD came first with 369,100 employees.
Meanwhile, private enterprises also made efforts in poverty alleviation, as 269 of the top 500 firms have contributed to the aim through public welfare, industrial development and employment.
The report also revealed that the number of the top 500 taking part in rural revitalization last year continued to rise up to 354 -- 70.8 percent of the total -- as 63 more companies joined in revitalization efforts in 2020, representing an increase of 21.65 percent.