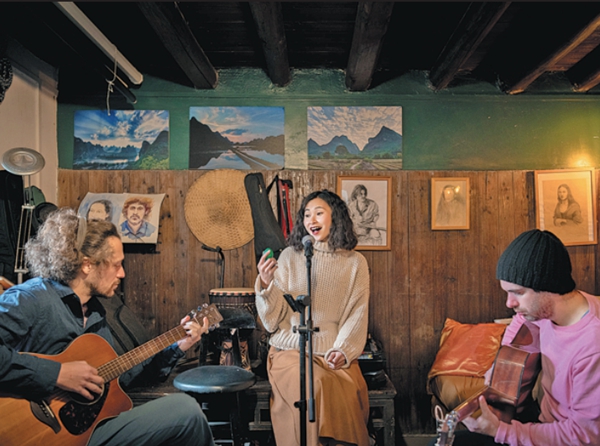 Homestay hosts in China are trying to get on the right side of customers by adding value to services, Yang Feiyue reports.
Guo Qi put his design skills to good use when he decided to start a homestay business in 2018. The 34-year-old from Chengdu, Sichuan province, has been running an interior design company since 2016.
"My first homestay was my own apartment," Guo says.
He bought it as an investment but the rental was below his expectation. Now, he runs some 30 homestays in the city.
"I had stayed in Airbnb homestays when I traveled earlier, so I thought why not give it a shot with my own place."
According to Guo, the difference between a homestay and a garden-variety apartment lies in balancing practicality with romance.
"I had thought of putting in a porch swing in my living room but gave up the idea because it would have come in the way of raising my child," Guo says. "But the idea would work for a homestay."
Guo installed porch swings at three of his homestay locations, where guests can take in a broad view of the city's landscape through large floor-to-ceiling windows while relaxing. Guest inquiries flowed in soon after Guo and past customers posted photos of the rooms to social media.
Guo quickly cottoned on to the recipe for success, redesigning his homestays from time to time.
"It's all about highlights in a room that should stimulate the guest's desire to photograph it and share the experience with others," Guo says.
He turned TV cabinets into fireplaces and added projectors in some homestays. "If you turn a house upside down, everything that falls can be redone or replaced."
Guo says the idea is to satisfy the changing and diverse requirements of guests.
The rooms he rents for his homestay business are either completely empty or come with obsolete and uncomfortable furniture, he says. It takes him up to 45 days to finish decorating a room to his taste, at an average spending of 70,000 yuan ($10,822). Practical use, comfort and design are usually the main features he focuses on while decorating a homestay. "It just has to be different from a hotel."
He says his approach to homestay designs is popular with young guests, especially newlyweds and young parents who travel with children.
"Most are under 35 and like homestay vacations," Guo says. "They are well-educated and easy to communicate with, and pay special attention to comforts in an accommodation, as well as how different it is."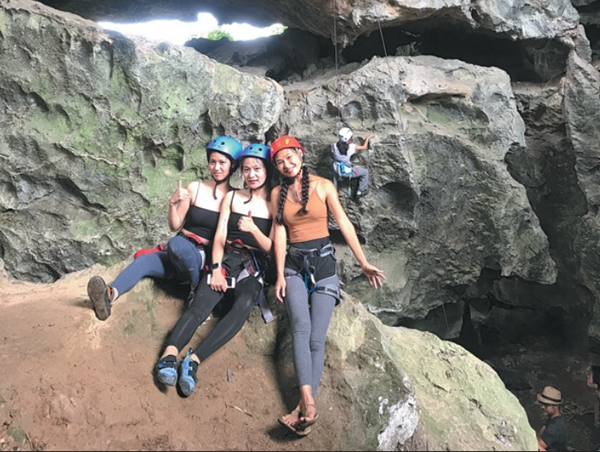 Local flavor
Zhang Wenxuan, who is a Shanghai native, has been striving to give his guests a rural experience at his homestay sites in nearby Suzhou, Jiangsu province, since 2018. Like Guo, Zhang uses design elements to promote his homestay business in the city's Wujiang district.
"We offer a big space for families and friends to enjoy emotional connections 24 hours," Zhang says.
He lived in Shanghai for 20 years and says he found city life "fragmented relationships".
"You might give your friends a warm welcome (in a city) but then you have to say goodbye soon, as they stay at a hotel and you go home," Zhang says, adding that he hopes to restore the old-fashioned way for family and friends to hang out.
Zhang has rented old houses in Suzhou's Nanshe and Xiejialu villages, and turned them into homestays, where guests get the space for close interactions while being surrounded by nature. It takes about 1.5 hours to drive there from downtown Shanghai. He insists on maintaining the original rural architecture of the houses and builds on them further to accommodate requirements of urban guests. He says the existing buildings also show the area's history.
"I want my guests to feel the harmonious ambience of the neighborhood during their stay," Zhang says.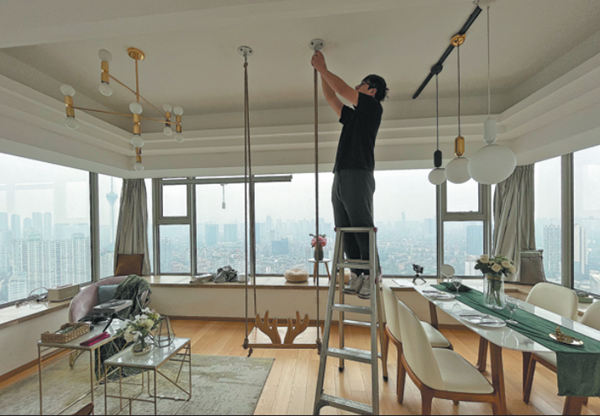 The rural houses usually have scattered components, such as pens for fowls and pigs, so Zhang has connected them all under a big roof. The first floors of the mostly three-story houses there have been turned into spaces for kitchen and entertainment, enabling guests to have continuous connections while enjoying different activities like tea parties. His eight homestays can each accommodate 10 people at a time.
To improve a visitor's experience, Zhang also goes to different food markets to find the right seasonal ingredients. He spends time on making the menu and finding the right cook. He has hired locals, especially people above 40, to work at his homestays.
"Our guests should feel close to the rural residents."
His homestays had drawn many guests from Suzhou and Shanghai before the COVID-19 pandemic.
Now, people need to make reservations a month ahead, Zhang says, adding that the number of guests are rising slowly but surely.
"The bottom line is we're still seeing profit."
Zhang says someday he would like to expand his business to cover an entire village, where city dwellers can stay for a few days to experience the full rural setting.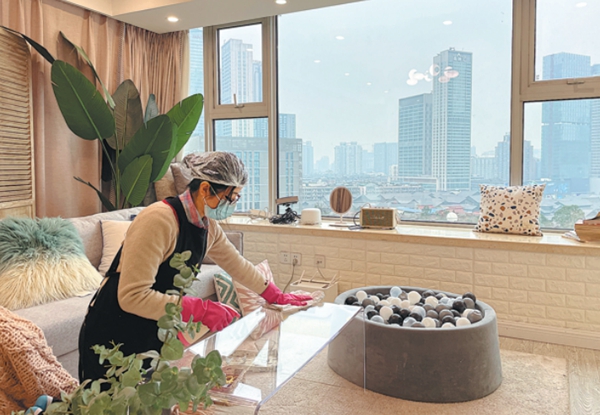 Experience nature
Another homestay host, Zhang Beidi, 30, who runs her business in Jiuxian village, Guilin, Guangxi Zhuang autonomous region, is trying to draw guests with a special travel experience. She had moved to the village from a city to enjoy nature and concentrate on her music in October 2018.
"The house I rented was too big for myself, so I figured why not share it," she says.
She takes her guests on guided tours of the village. "I take them for hiking and spelunking, and we visit local rural fairs."
Her guests can also watch her and her band play, she adds.
Zhang Beidi uses freshly picked wildflowers to decorate her homestay and treats her guests to homemade osmanthus tea. Some of her guests have returned to stay with her more than once, she says.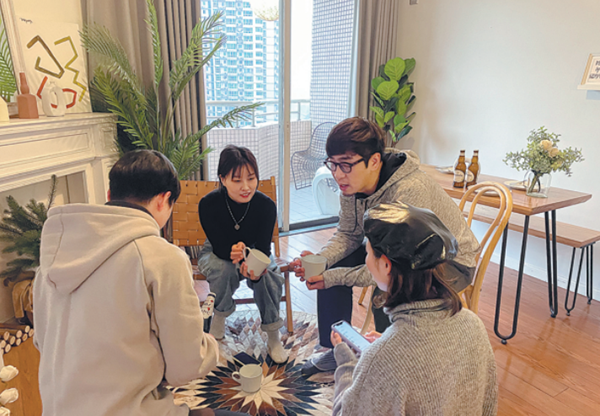 "They have brought their families and friends, and each time we have a different experience," Zhang Beidi says.
Some of her guests have inquired about what they can do in March. "I told them that we can enjoy the sunshine, go for picnics and take photos among the rapeseed blossoms."
All three homestay runners received awards from the vacation rental provider Airbnb in January for their homestay businesses.
In a recent report, the company says Airbnb hosts in China are also local travel influencers, who can tell people on social media about ways to enjoy a destination. More than 80 percent of the hosts have another job and 90 percent have higher education. They mostly work in the fields of arts, entertainment, technology, information services and real estate.
The hosts have also brought employment to local communities where their businesses are located. Despite the challenges presented by the pandemic, 90 percent of the surveyed hosts showed eagerness to keep hosting guests in 2021, the report adds.
Guo, the homestay host from Chengdu, managed to ride out the situation last year. Most of his homestay-property owners agreed to reduce or exempt rents in the hardest time in China when guests withdrew reservations at the beginning of 2020. Things began to look up in April, when he saw a 20 percent occupancy rate. The figure grew to 90 percent after June.
Guo says he was still a little in the black throughout last year. He has rented another three homestays this year. "I'm optimistic about the market, and I will keep the business going in the long run."