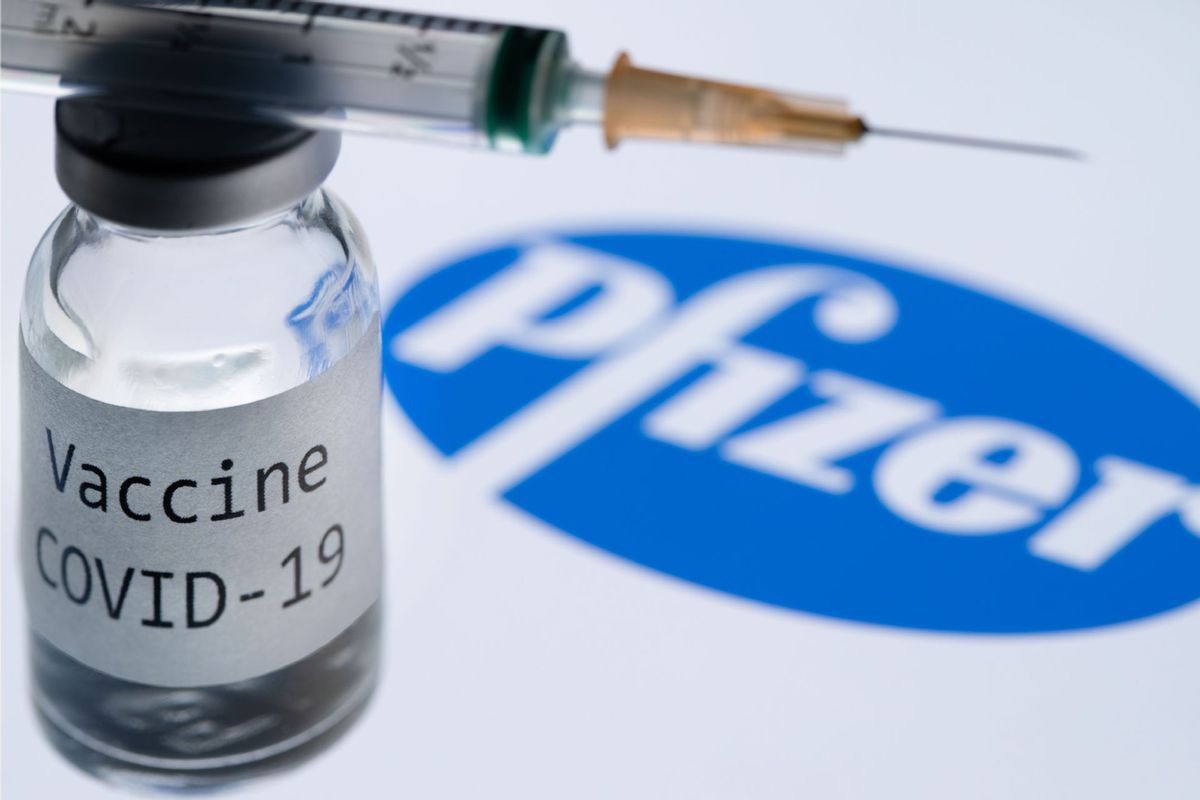 Nations across Europe are primed to begin vaccination campaigns after the European Union drug regulator approved use of the COVID-19 inoculation from Pfizer and BioNTech.
The European Medicines Agency, or EMA, authorized the use of the vaccine for people aged 16 and above on Monday afternoon.
"Today's positive news is an important step forward in our fight against this pandemic, which has caused suffering and hardship for so many," said Emer Cooke, executive director of the EMA. "Our thorough evaluation means that we can confidently assure EU citizens of the safety and efficacy of this vaccine and that it meets necessary quality standards."
The European Commission said it will review the EMA's recommendations and formally announce if it is to move forward with treatments.
"It's a decisive moment in our efforts to deliver safe and effective vaccines to Europeans," the commission's president Ursula von der Leyen said on Twitter. "Now we will act fast. I expect a European Commission decision by this evening."
Leaders from several European nations including Germany, Italy and Austria had earlier indicated that vaccination campaigns will commence from Dec 27 should the treatment get the green light.
And last week, von der Leyen declared that Dec 27-29 would be the first "EU vaccination days" following official authorization.
The European Commission signed an agreement for 300 million doses of the Pfizer vaccine in November. The EU now has deals totaling almost 2 billion possible doses sourced from the makers of half a dozen vaccine candidates.
EU law permits member states to grant emergency use of vaccines prior to approval from the EMA, and the Pfizer vaccine is already being used in the United Kingdom. Over the weekend Switzerland, which is not an EU member, authorized the use of the Pfizer shot for adults above the age of 16.
Further vaccine approvals could be incoming, with UK newspaper The Daily Telegraph reporting that the treatment from Oxford University and AstraZeneca may gain authorization from UK drug regulators in the next two weeks.
The United States Food and Drug Administration recently approved use of a COVID-19 vaccine from biotechnology company Moderna, and the first shipments of the treatment commenced on Sunday. Last week the EU ordered 80 million more doses of the vaccine from Moderna, taking its total to 160 million, and in late November the UK expanded an existing deal with the company to 7 million doses.
Health experts have noted that the chances of bringing the pandemic under control will be greatly improved if multiple vaccines become available. The treatments vary in terms of their technology, cost, and logistical requirements, and some vaccines will be better suited to supplying developing nations.
Cold-chain infrastructure is of particular concern. Both the Pfizer and Moderna treatments require ultra-cold storage, so regions without stable electricity and refrigeration will eagerly await the arrival of shots that remain viable at higher temperatures, such as the Oxford inoculation and several candidates from Chinese vaccine makers.