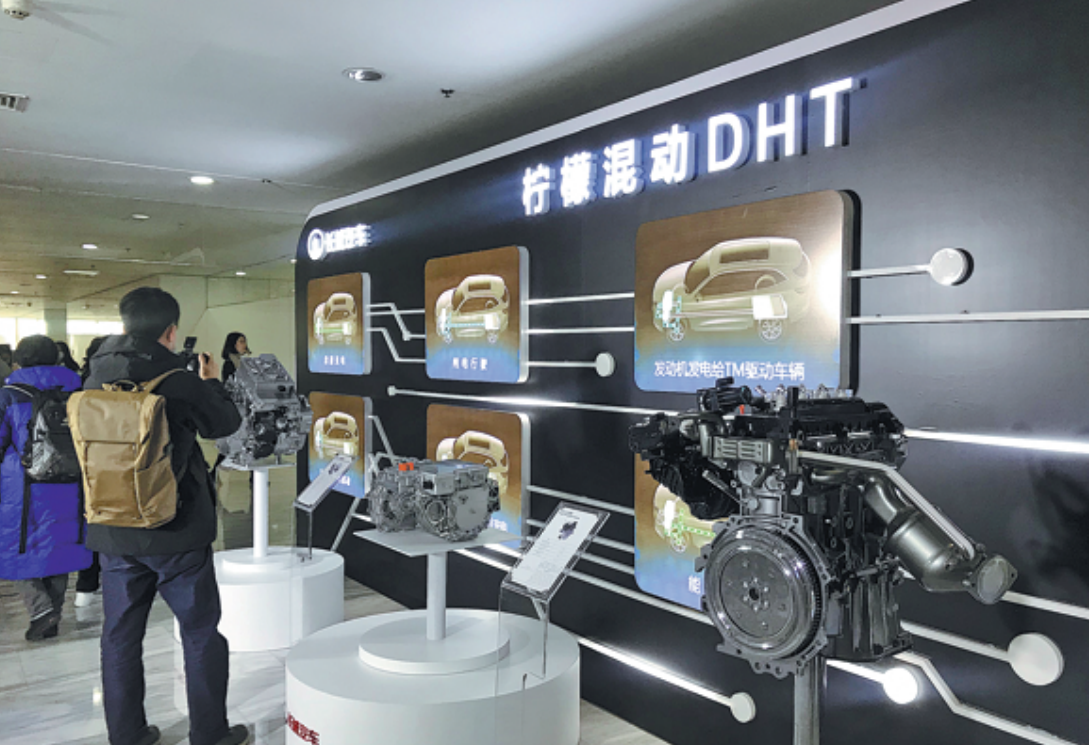 Chinese carmakers are being urged to develop hybrid technologies, which are thought to be indispensable for the country to reach its carbon neutral goal by 2060.
Fu Yuwu, honorary president of the China Society of Automotive Engineers, said China has set a goal to cut passenger car fuel consumption to 4 liters per 100 kilometers by 2025.
"However, without effective hybrid technology, it will be hard to cut it to 4 liters per 100 km," Fu said.
Fu made the remarks after China's largest SUV maker, Great Wall Motors, unveiled its latest hybrid technology on Tuesday. Its foray into the field is one dominated by Japanese carmakers, including Toyota and Honda.
Shan Hongyan, vice-president of Great Wall Motors responsible for research and development, said the system-which is the result of more than two years of intensive development-has an industry leading overall efficiency of over 50 percent.
Vehicles with the system can have a fuel consumption of around 5 liters per 100 km on city roads. It allows vehicles to run on electric mode for up to 200 km.
In October 2020, the CSAE released China's roadmap for electric cars, plug-in hybrids and hybrid vehicles, commissioned by the Ministry of Industry and Information Technology.
This was the first time that hybrid vehicles have been highlighted in a national-level plan. Hybrid vehicles were not identify as new energy vehicles in previous plans, which focused on electric cars, plug-in hybrids and fuel cell vehicles.
The roadmap said that electric cars and plug-in hybrids will account for 20 percent of cars sold in 2025 and 50 percent by 2035.Meanwhile, energy-saving vehicles including hybrids will account for the remaining 50 percent.
Dong Yang, vice-president of think tank China EV 100, said Chinese carmakers have been slow in developing hybrid technology.
Chinese companies did not spend as much time and money on hybrid vehicles as on electric and plug-in hybrids because there were not the same government subsidies and benefits to stimulate them as there were for the others, such as easily acquired license plates and the ability to be used every day of the week.
"Our favorable policies for electric cars and plug-in hybrids resulted in the misconception that China does not support hybrid vehicles," Dong said.
"Some arguments like 'the Japanese are doing this and we should blaze a new path' are narrow-minded and outdated," he said.
Other Chinese carmakers have started to work on the technology, in one way or another. Besides the policy reason, analysts say it is a must if they want to win over customers because fuel consumption will be one of the most obvious things people will gauge when choosing vehicles.