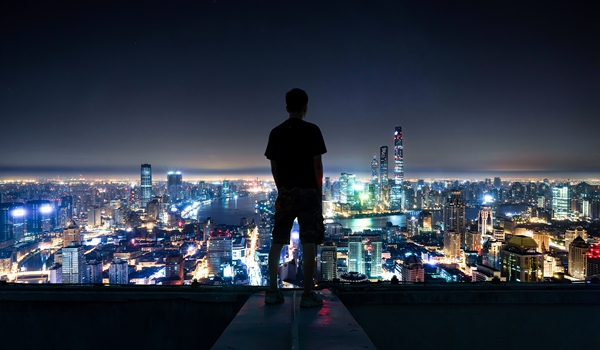 The tried and trusted family unit is facing a challenge, one that has its very own economic model.
When the coronavirus epidemic broke out in China in January, news flashed around the world of cities across the country being locked down and of how heavy handed authorities were being in telling people to stay in their cities or homes.
Western news coverage almost invariably described the measures as draconian or authoritarian, overlooking the fact that Chinese society is much more collective in its outlook than, say, that of the United States, where tens of millions regard denying someone the right to, say, not wear a mask, as sacrilege.
Of course, it would be simplistic to say that the success or otherwise of how China and the US have grappled with the pandemic can be used in judging the merits of a society that puts a premium on the collective and one that puts a premium on individuality. However, one question it does raise is this: How truly collective is Chinese society these days anyway?
In China, the prime social collective is the family, rather than the individual, reflected in the importance of the Spring Festival holiday, the great annual migration that brings hundreds of millions of them together for a week or so. However, this collective now faces a challenge from a group that even has an economic model driving it: young empty-nesters.
Millions of these young people live alone in compact rental housing in cities far from their hometown, and they have become the bankrollers of "one-person set menu" restaurants and takeout joints. These people are said to be keen on going it alone in life, but at the same time are terrified about being lonely. They account for a great proportion of the huge number of Chinese buying pets, playing mobile games and watching short videos.
A report this year on the takeout food industry by iResearch Global, a provider of consumer insights in China, said this solo economy is worth 100 billion yuan (15.3 billion) a year.
A closer look at the many newly opened Japanese-style ramen houses and midnight diners that have sprung up to dominate the gastronomic hot spots of Beijing and Shanghai's downtown over the past few years shines a spotlight on these individuals and their habits.
One such ramen shops in Shanghai goes as far as mimicking the interior design of the renowned Japanese ramen brand Ichiran, with each single table separated with a short partition board ensuring that "a table for one" means exactly that.
When you enter the restaurant there is no human to welcome you and show you to your table. Rather, in a prominent place near the entrance is a machine on which, with the press of buttons, you choose what you want to eat and are eventually allocated a table. The only difference with Ichiran, where you can pay cash, is that the Shanghai outfit also accepts payment by WeChat and Alipay.
Shi Liang, an office worker who lives in Beijing's Wangjing area, says that living alone, and not being particularly sociable, he used to fear that his living style would condemn him to an unhealthy diet of junk food, but these eat-alone establishments have allowed him to eat well and satisfy his gourmet impulses.
"The one-to-one cubicle is optimal for solo eaters," he says. "Everyone's eating their own food. And there is a curtain on the opposite side of your table, and the waiter lifts the curtain to deliver the meal to you. In some of these eat-alone shops there are mobile phone chargers and holders on each seat. You can eat your meat while looking at your mobile phone without feeling as though you're being judged by others. Personally I think it is more comfortable than being confined in the tiny room I rent."
It used to be rare in China for anyone to dine out alone, communal dining in large groups around a circular table that offered maximum interaction among guests being the norm. But many of those of the internet generation are not only satisfied but happy to go it alone when they dine, posing a challenge to that norm, too.
According to the Ministry of Civil Affairs, China's single adult population exceeded 240 million last year, and the number of adults who live alone exceeded 77 million.
The advent of Singles Day, the annual shopping spree on Nov 11, is one thing that has helped keep the solo economy bubbling along.
For Wang Ling, in her late 20s, Singles Day this year was different to previous ones. She had recently bought a Shiba dog she named Doubao and spent more than 2,000 yuan on supplies on Nov 11 for her new home companion. She bought food, changing mats, toys, shampoo and other various pet gadgets.
"These are indispensable, and I have an obligation to feed Doubao well and make sure he grows healthy."
"Doubao is my son," she says, a reassurance perhaps that the power of the family as a solidifying social unit has not quite had its day.
"He accompanies me all the time. Working at a desk all day and returning home with a tired body that has just endured a canned-sardines ride on a subway train, I feel all the more close to him and comforted when he greets me with his eager puppy eyes."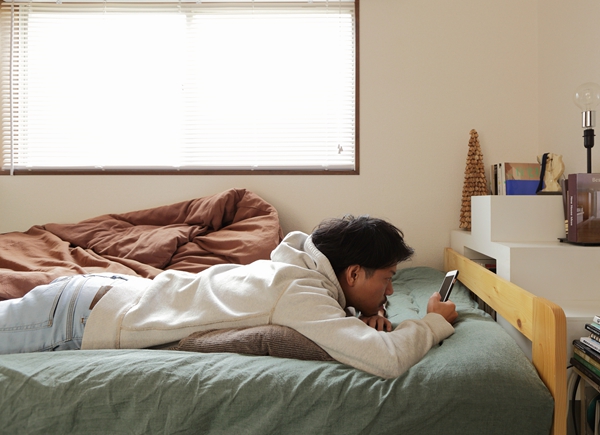 The Chinese internet company Taobao says that on Nov 11 its sales of pet products more than doubled from last year. On JD.com, China's equivalent of Amazon, the pet category ranked fifth in the growth of transactions on Nov 11 compared with last year, and sales in the first 40 minutes surpassed that of the entire day last year.
"The pet economy is essentially a typical solo economy or emotional economy," says Guo Xin, a marketing professor at Beijing Technology and Business University.
"The way young people feed their pets reflects their pursuit of individuality, their attempts to dispel loneliness and escape complexity, and their desire for love."
Behind all this is a desire to be alone but at the same time not to be lonely and to want companionship, he said.
The White Paper on China's Pet Industry last year said there were nearly 100 million dogs and cats in the country and that the urban pet dog and cat consumption market was worth 202 billion yuan, 18.5 percent more than in the previous year.
The influx of freshly minted graduates into big cities across the country has contributed to these figures.
Zhang Xinfu, who works for Chongfuxin, a pet hospital chain in Beijing, says that in recent years more and more young people have been willing to spend a lot of money for routine checkups for their animals. Last year China's per capita annual spending on a pet dog was 6,082 yuan and on a pet cat 4,755 yuan, the paper said.
Guo, the marketing professor, said: "Changes in pet raising and the phenomenon of diners in which people eat alone reflect emotional needs as families become smaller and their structure becomes more complex, against a backdrop of mass migration across the country.
"These things are also the natural emotional outcome of people surviving in the workplace and dealing with the pressures of life as urbanization continues.
"As the spaces between groups shrink and the quality of people's lives improve, people's spiritual needs escalate, and pets are expected to supply strong emotional sustenance."
The burgeoning solo economy is being given impetus by online consumption that is diversifying demand produced by changes in China's economic and social structure, especially the transformation of lifestyles, he says.