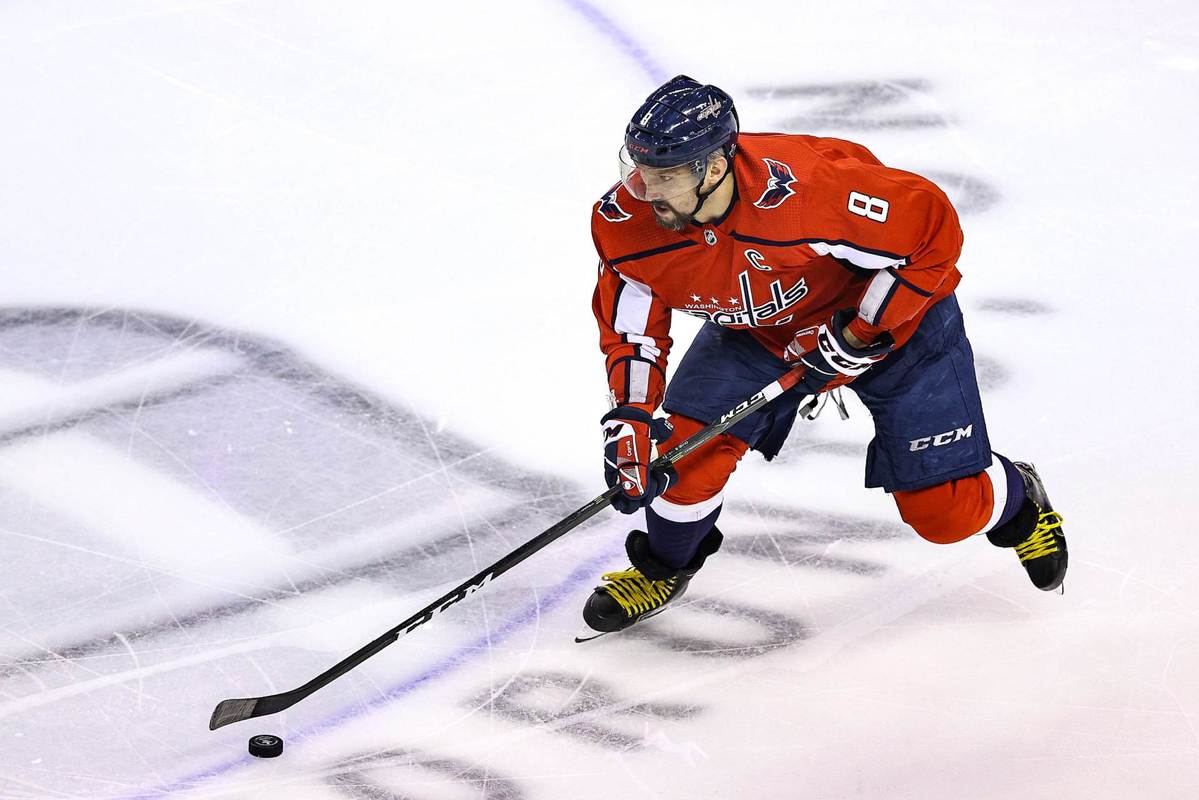 Winning the Stanley Cup and boosting hockey's profile in China are two objectives that Alex Ovechkin has already checked off his career bucket list.
Winning an Olympic gold medal and playing his final game for Dynamo Moscow are next, but the superstar captain of the Washington Capitals first has to decide how much longer he wants to compete-and he has no intention of testing free agency next summer.
"It's not a question of money," the 15-year veteran told Russian Television International this week. "It's a matter of principle: I've played for only two teams, Dynamo and Washington."
With the NHL aiming to launch its 2021 campaign on Jan 1, Ovechkin is entering the final season of the 13-year, $124-million contract he signed with the Caps in 2008, but he told RTI he wants to remain in Washington for the rest of his time in North America.
"There are certain objectives that I want to achieve after my playing career, but it is not over yet. I'm still in my prime. I think I will definitely play for a few more years," he said.
Since being drafted first overall in 2004, Ovechkin has played 1,152 games for the Caps, and his 706 goals are eighth on the NHL all-time list-188 behind Wayne Gretzky, who holds the record with 894.
Nicknamed "The Great 8", the 6-foot-3, 240-pound (1.91-meter, 109-kilogram) Moscow native has scored at least 50 goals in a season eight times, one behind the record jointly held by Gretzky and Mike Bossy. He's won the Richard Trophy as the NHL's top sniper a record nine times and was awarded the Conn Smythe Trophy as playoff MVP after leading the Caps to their first Stanley Cup in 2018.
Ovechkin is also a three-time winner of both the Hart Trophy as league MVP and the Ted Lindsay Award as the outstanding player as chosen by his peers in the NHL Players' Association.
The 35-year-old tied Boston's David Pastrnak for the most goals last season by firing 48 in 60 games, including the 700th of his career.
"In three or four years, maybe five, I will end my career in Washington," he told RTI. "Then I want to finish my hockey on a beautiful note by playing my last match for Dynamo Moscow."
In 2019, Ovechkin was named the NHL's special representative to China and visited Beijing and Shanghai. He hosted youth clinics, climbed the Great Wall and toured sites for the 2022 Winter Olympics.
The NHL boycotted the 2018 Games in Pyeongchang after failing to resolve issues with the IOC over payments for travel, insurance and other considerations, but the league is on track to allow players to take part in Beijing 2022.
Ovechkin's dream is to lead Russia to Olympic gold.
"When you win the Stanley Cup, it's for your team, but when you play at the Olympics or the world championships, you represent your country. It's a totally different motivation," he said in Beijing, adding that he was impressed by China's strong commitment to taking hockey into the nation's sports mainstream.
"Hockey in China is just in the beginning of a long process," he said. "You have to do smart things, like building rinks, bringing in experienced coaches and starting all the preparations in the right way.
"With such a huge population, China is very important to our sport. If hockey can get a foothold here, it will help it go all over the world."