Let your eyebrows do the talking with the limited-edition Magnificent Brow Show set from Benefit Cosmetics.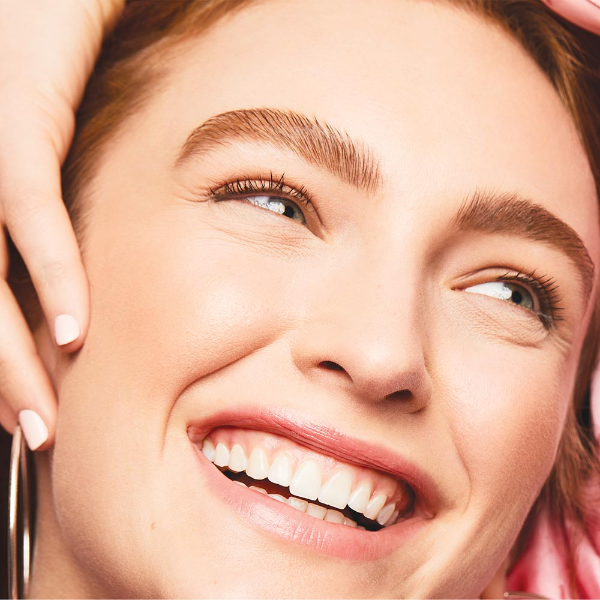 If you're going to let your visage take a bow, then let the magic happen with Benefit Cosmetics' limited-edition Magnificent Brow Show, a complete brow set that contains five full-size brow superstars, all at a tantalising, economical price. It was estimated in 2016 that Benefit sells one brow product every two seconds, so it's no wonder that luxury giant LVMH bought the company in 1999.
Shape, fill, sculpt, highlight, volumise and enhance your eyes to your brows' extent, as the Magnificent Brow Show lets you create any brow look, from full and natural to bold and dramatic. The Gimme Brow+ Volumizing Eyebrow Gel contains tiny microfibres that adhere to skin and hair, creating natural-looking fullness and definition. A tiny tapered brush makes the perfect foil, providing easy, mess-proof application.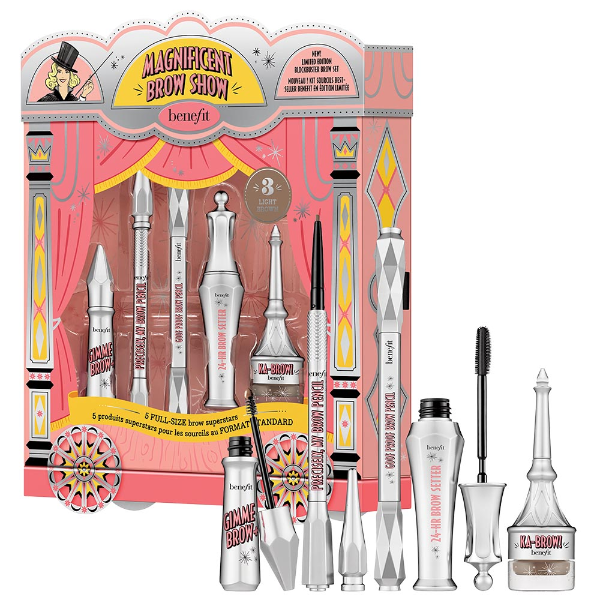 For precision, the My Brow Eyebrow Pencil draws hair-fine, budge-proof strokes that line your newly robust and defined eyebrows for those 12 immaculate hours. The Goof Proof Eyebrow Pencil works wonders for make-up beginners and experts alike, and features a custom glide-on formula and non-sharpen tip for fast and effective brow-filling. Then, there's the Ka-Brow! Eyebrow Cream-Gel Colour, an all-in-one adjustable brush that converts your effortless glamour. Its 24-hour waterproof formula offers rich and buildable colour, from the natural to the highly dramatic.
Finally, there's the 24-Hour Brow Setter Clear Brow Gel – the magic wand in the set. The 24-hour invisible brow gel shapes and tames brows, and secures make-up so those brows don't pull their customary disappearing act. The dual-sided wand (yes, we told you it was enchanted) coats hair from root to tip, making your brow hair stronger. Then, get ready to wow now with your magnificent Benefit-accentuated brows.