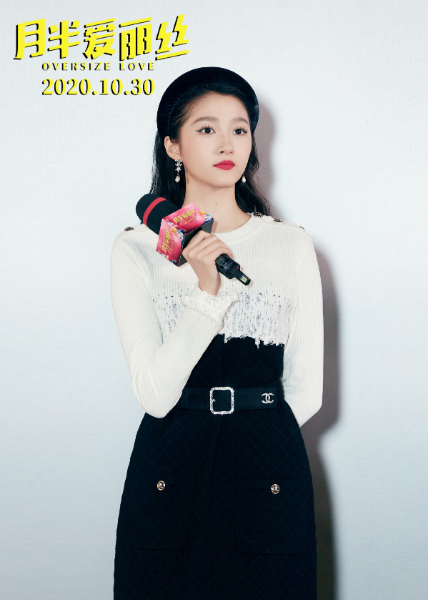 Will being overweight become an obstacle from finding true love? Oversize Love, a new fantasy comedy romance starring actress Guan Xiaotong and actor Huang Jingyu, will probably help audience to find the answer.
Set to open across Chinese mainland on Oct 30, the film casts actress Guan Xiaotong, who has previously appeared in films and TV dramas mostly as a slim, beautiful woman, as a shy photography studio worker who weighs 85 kilograms.
After bumping into Darren Chen, played by handsome actor Huang, the character falls in love with him, eagerly going all out to lose weight in order to win the star's heart. Unfortunately, she fails in all tries.
A mysterious rabbit shows up, leading her to a magical building with the interior decoration easily reminiscent of that written in Lewis Carroll's Alice's Adventures in Wonderland. A wizard gives the protagonist a bottle of magical water to help her quickly, yet temporarily, transform into a slender beauty and thus garner attention from the star. However, the story twists to a somewhat thought-provoking surprise.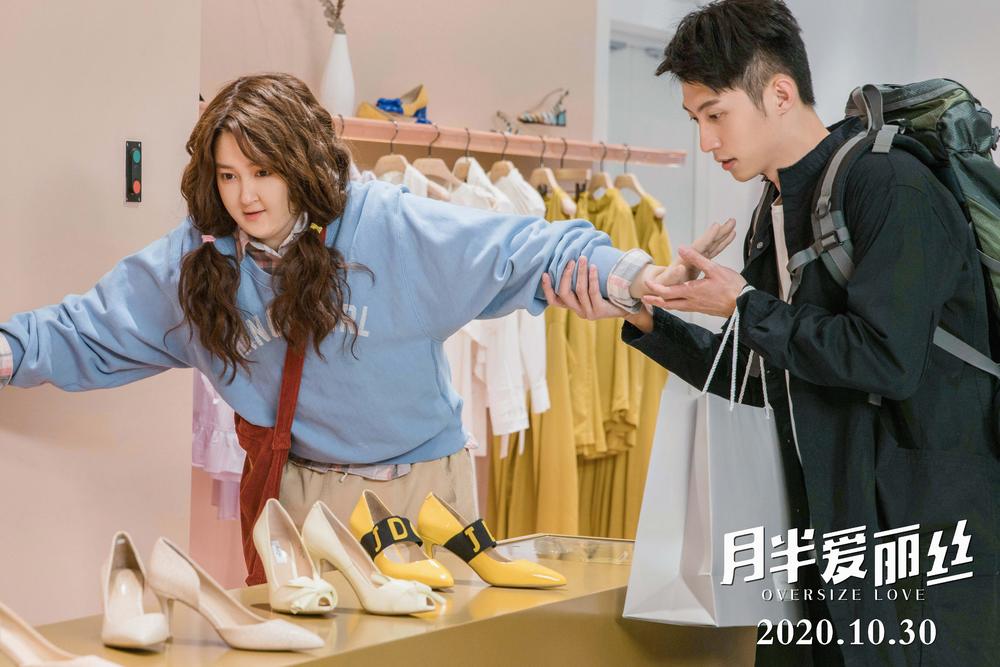 Aside from Guan and Chen, actor Huang Jingyu – best known for Operation Red Sea, the highest-grossing blockbuster in 2018 – portrays the leading male role, a songwriter who has grown up with the protagonist overweight woman.
The film held a premiere in a downtown Beijing theater on Oct 27, gathering the major cast members and director Zhang Linzi.
Zhang said Guan used a special makeup to make her look fat for nearly six hours every day when the film was shot in Xiamen, capital city of East China's Fujian province.
Despite the actress having to struggle with the wet and hot summer in the island city, she worked hard with a high spirit during the entire shooting, added Zhang.
The premiere in Chinese capital also drew some overweight audience, with most of them saying the film has raised awareness to reduce discrimination against the overweight population.
"I believe that keeping healthy and happy is more important than caring about gossips of your look. The women who have strong confidence are the most beautiful people from my point of view," said Guan during the event.