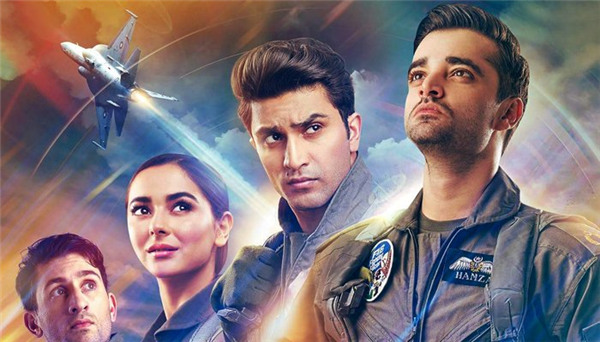 Promoted by the Chinese embassy in Pakistan, the Pakistani film The Soaring Ambition (Parwaaz Hai Junoon) will hit the big screen in China on Nov 13 – becoming the first Pakistani film to enter Chinese cinemas in 45 years, which will open a new chapter in film and television exchanges between China and Pakistan.
The film tells the story of a group of patriotic cadets who, after experiencing challenges, become the best fighter pilots in Pakistan.
The jF-17, the fourth-generation fighter jointly developed by China and Pakistan, is shown in the film, underscoring the profound friendship between the two countries.
When released in 2018, The Soaring Ambition was the highest-grossing film in Pakistan, with an IMDB score of 8.1.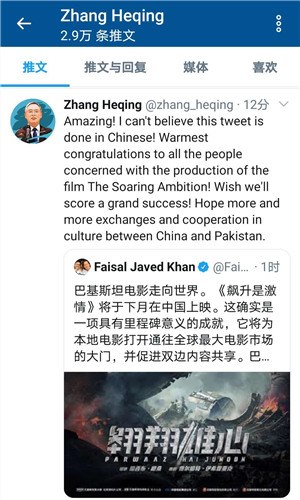 Upon hearing the news, all sectors of the Pakistani community expressed their warm congratulations.
Faisal Javed Khan, a member of parliament responsible for broadcasting and heritage, tweeted in both Chinese and English: "Pakistani film goes global. The Soaring Ambition will be released in China next month, a landmark achievement that will open the door for local films to the world's largest film market and promote bilateral content sharing. Long live Pakistan-China friendship!"
Lead actor Hamza Ali Abbasi tweeted that he was grateful to star in the first Pakistani film to be released in China in more than 40 years.