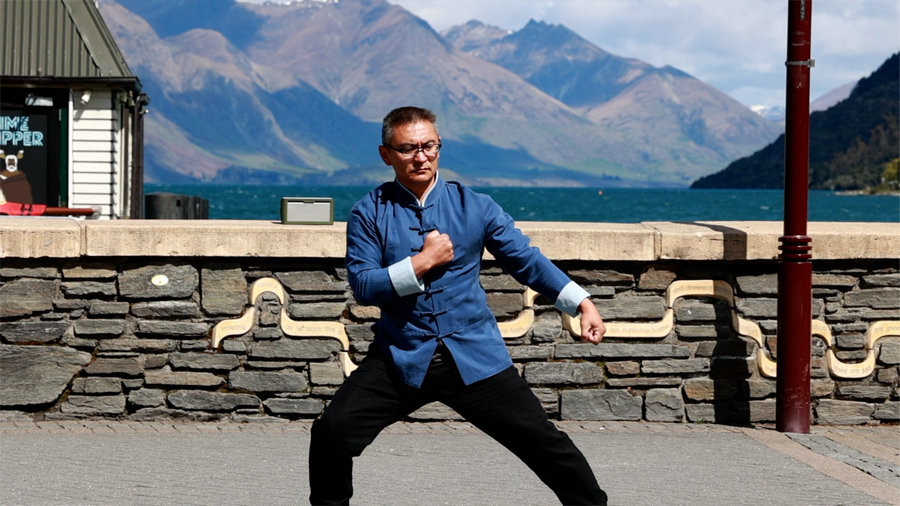 About 20 people demonstrated tai chi on the street in Queenstown, New Zealand on Oct 7.
Among them, 18 were Mandarin teachers from local primary and high schools.
The performance was a training activity for Mandarin teachers launched by the University of Auckland.
Zhang Jianyong, a martial arts teacher from the China Cultural Center in Wellington, was invited to instruct the teachers in tai chi.
Center Director Guo Zongguang said the activity could be a good opportunity for people to talk about physical exercise and health care.