Horseback travel route in top scenic spots of Xinjiang Uygur autonomous region offers treasure trove of lush environment, rich cultural heritage
They could barely make out the animal, about 300 meters away on the opposite side of the valley. But when it let out a series of roars, they knew the bear was too close for comfort.
For Beijing engineer Yang Wei, 42, the hair-raising encounter also meant that the expedition team was deep in the heart of Mother Nature.
"We were in pristine territory," he said."Coming face-to-face with such rich flora and fauna, it was simply exhilarating. And all on the back of horses."
Yang was part of a team of equestrian specialists and instructors who surveyed new riding routes and areas this summer in the Altay area of the Ili Kazak autonomous prefecture, Northwest China's Xinjiang Uygur autonomous region, amid a major drive to tap the region's wealth of geographical and cultural resources to help develop the equestrian sector into a pillar industry.
Setting off from the prefecture's Altay city, the three-day expedition covered more than 250 km of trails through verdant valleys carved out by raging rivers, traversing flower-filled prairies and highlands reaching more than 2,500 m.
On top of the brushes with bears, wolves, marmots and other wildlife, highlights also included views up close of prehistoric cave art, and peeks at traditional Kazak herding communities and lifestyles, all experienced on stout Kazak horses prized for their surefooted stamina and other physical strengths that local herdsmen boast as being perfectly adapted to the tough terrain.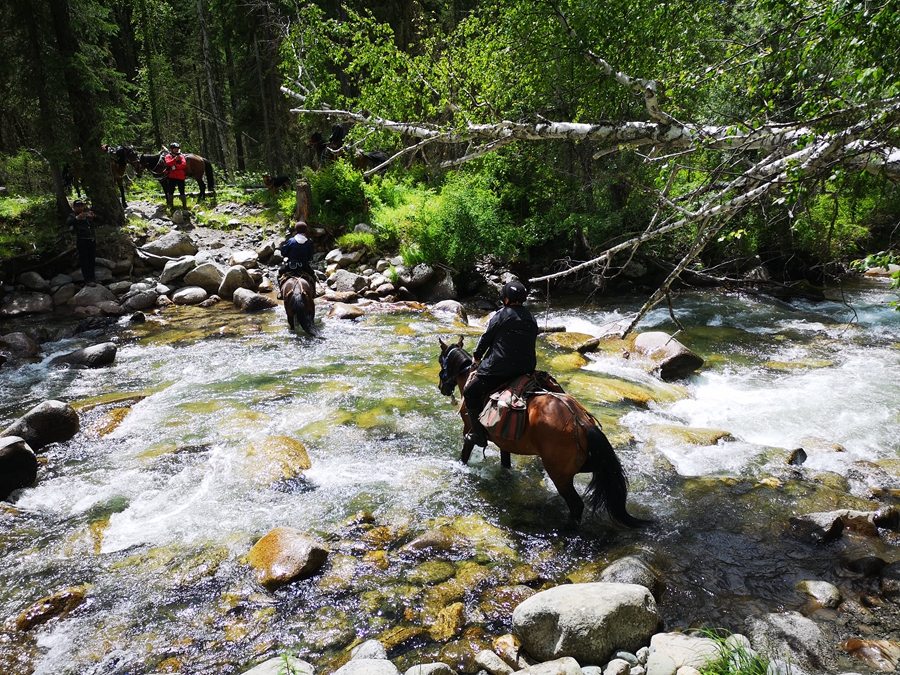 Yang himself has been riding for about 15 years, traveling to various parts of the country for outdoor horseback activities, but he ranks the summer survey as one of his top equestrian experiences.
"Riding out like this for three days can be tiring for the uninitiated, but once you feel the beauty of nature-the rush of whitewater rivers, deep emerald forests, wide open grassland, awe-inspiring mountain ranges and bracing clear air, any exhaustion, any fatigue, just fades away. That is the salving, therapeutic effect of horse-riding in this beautiful wilderness."
Wutzala, head of the China Horse Culture, Sports and Tourism Institute, which is under the Art Development Center of the Ministry of Culture and Tourism, said the latest "Golden Horse Trail" project builds on a decade of horseback riding programs and packages in the Kanas scenic area, acclaimed by many visitors as the "Chinese alps" with its breathtaking scenery forming a treasure trove of outdoor travel experiences.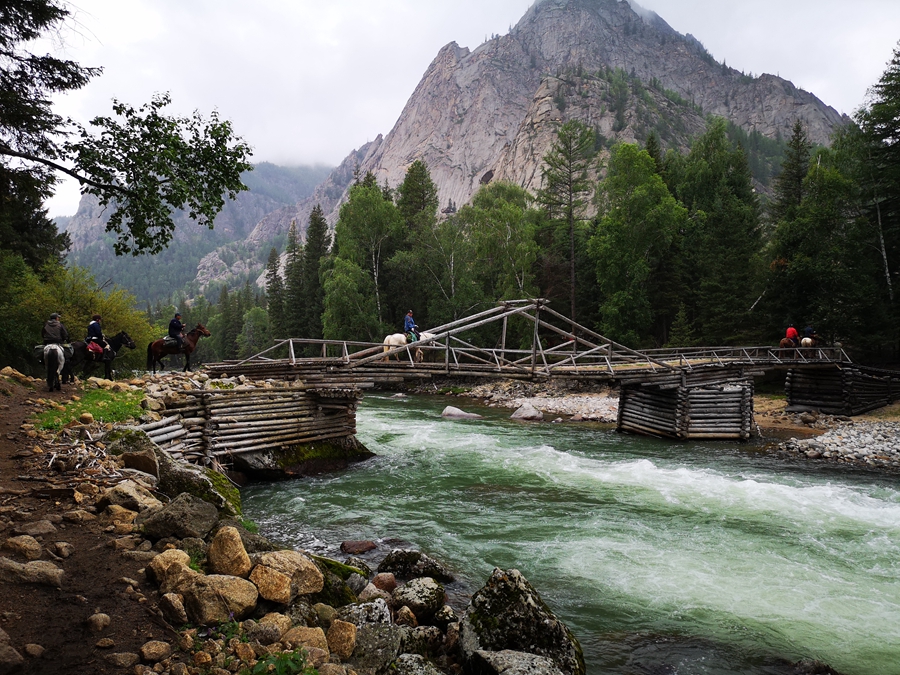 This year's move to explore and open more equestrian travel destinations is aimed at helping local ethnic communities build their development capacity by getting them more directly involved in the huge potential of the tourism, cultural and other sectors, he said.
"Horses are an inseparable part of the ethnic community here. We can help the people preserve their valuable heritage and give them a leg up in developing the local economy at the same time," Wutzala said.
"They will be able to access training, certification and other programs to grow the travel, tourism and leisure sectors. They will be able to share and continue their traditions, customs and culture. Tourists and visitors will get many opportunities to experience first-hand the beauty of this place. It is fitting that this is also near the point where four countries meet-China, Russia, Mongolia and Kazakhstan. It has historically been a place where cultural interactions take place. "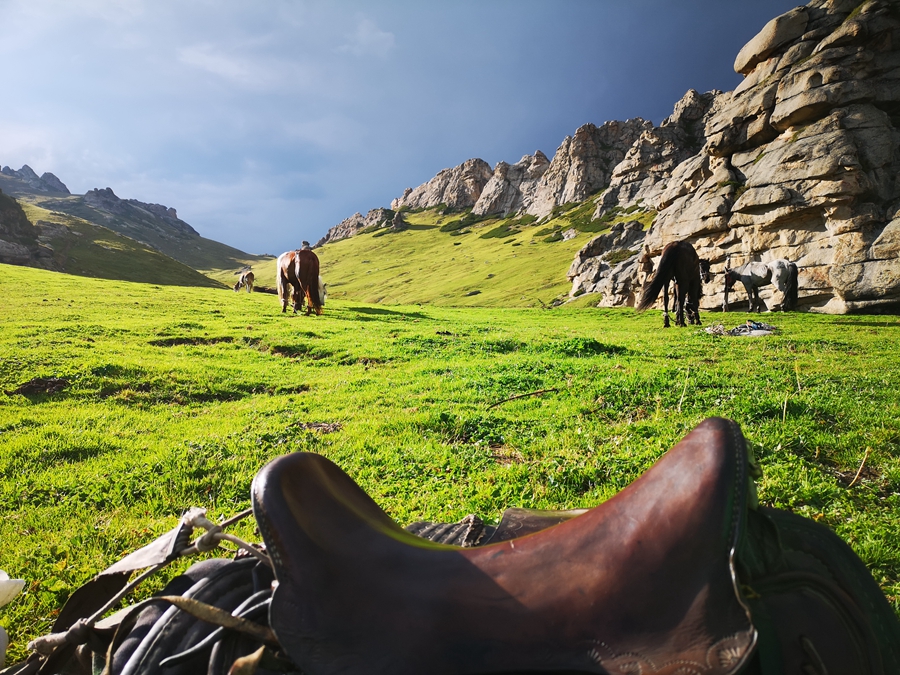 As early as December, the highly acclaimed scenic and heritage route was lauded as a "Golden Horse Trail" key project under regional plans to develop the modern equestrian sector in line with cultural tourism priorities.
The "two-pronged approach" leverages the historical and cultural resources of the Altay region and the natural Kanas landscape to create what is being touted as the first outdoor leisure tourist base of its kind on the back of local equestrian activities. Offerings include horse running tracks, cultural expo and performance sites, a beginner rider training hub, riding adventure camps and even multi-terrain winter equestrian and skiing products and services.
The Altay trail follows broader efforts by regional authorities to help grow the horse industry, with measures ranging from agricultural use and heritage conservation to ecological tourism and environmental sustainability.
Xinjiang boasts nearly 60 million hectares of lush grassland that help sustain more than 700,000 horses of at least six major breeds, making up over one-fifth of the country's equine population, according to government statistics.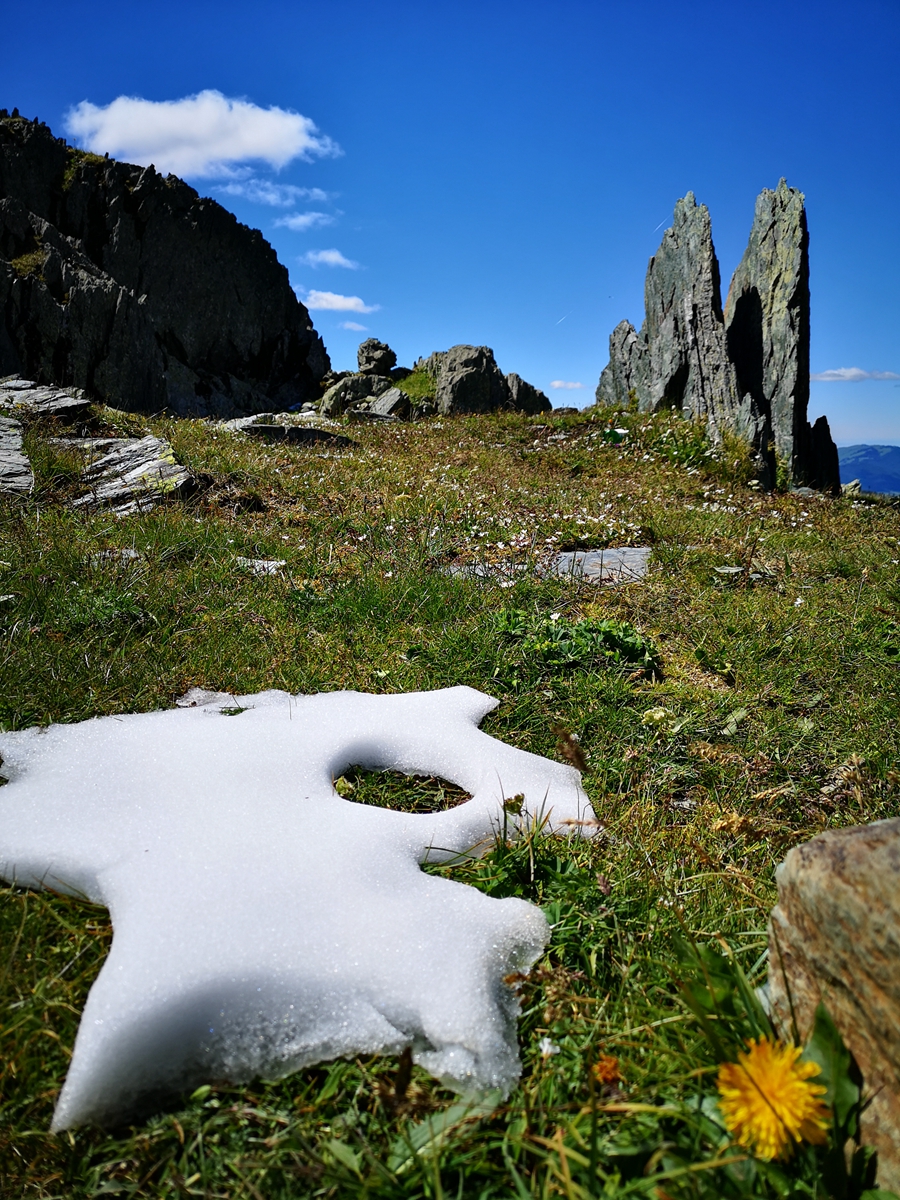 Plans to promote and boost the equine sector and related industries involve output of more than 9 billion yuan ($1.3 billion) this year alone, with improvements to breeding infrastructure, more support for tourism and larger investments in equestrian activities in the works.
Serik Khabukhn, deputy head of the local administrative area leading the development of its equestrian industry, said the home advantages are unmatched.
"Horses are raised according to their environment. Altay's mountains are steep, with skyscraping rock outcrops and gushing rivers. These challenging features nurture horses that display excellent endurance and versatility to navigate the geography effortlessly. They are vastly different from the imported Arabian and Thoroughbred types," he said.
"Our local breeds are extremely docile, gentle and easy to train. They are very suitable for children and young riders to learn on. According to our road map to develop the local horse industry, we will focus on breeding and training our mounts for equestrian tourism and education to develop the Kanas 'Golden Horse Trail' together with the 'Altay brand' that prides itself on being a major part of the country's culture and heritage."
Muratbek Tuliugey, an official of the local agricultural and rural bureau, said Altay offers abundant biodiversity that supports sustainable ecological and cultural tourism.
Altay's Fuyun county alone hosts more than 100 species of wild animals, from snow leopards and giant trout to black-tailed gazelles and Asiatic wild asses. Plant attractions range from chalk fragrant orchids to Ferula medicinal herbs, he said.
"You get to experience the life of herders, the warmth and simplicity of hospitable Kazak pastoral families, with their lamb, dairy products and other delicacies. Help graze their livestock and return to share the warmth in their felt-covered homes at the end of the day," he said.
"Walk amid the mountains with our animals, feel their history here... and hear the endless stories of horse and herder."