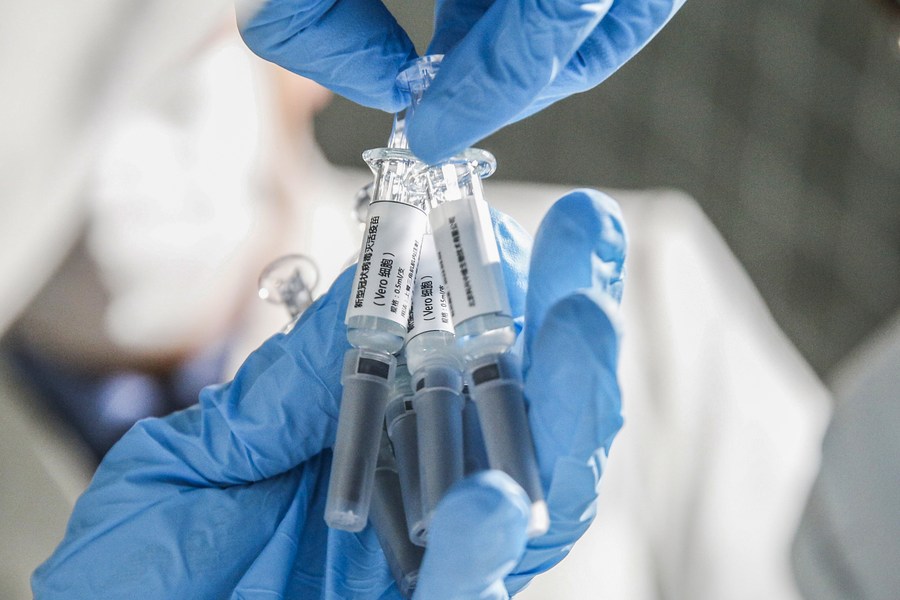 Four China-developed COVID-19 vaccines have begun the final stage of human trials overseas after obtaining approval from foreign authorities, deputy director of the National Medical Products Administration's drug registration bureau Yang Sheng, said on Friday.
China has been focusing on developing five types of vaccines, and each method has at least one entering clinical trials. In total, 11 vaccine candidates are in different stages of testing, Yang said at a news conference held by the State Council Information Office.
Because the COVID-19 vaccine is an innovative product that requires sufficient amounts of pre-clinical and clinical data to verify its safety and efficacy, vaccine developers need to launch third-stage human trials overseas due to China's effective control of the epidemic domestically.
The third and last stage of human trials will provide key information on a potential vaccine's ability to protect against the virus while ensuring safety. More scientific evaluation and global assessment will also be based on results from the final testing, according to Yang.
He also noted the progress of third-stage human trials is subject to a number of factors, such as the number of volunteers receiving the doses and when they are enrolled.
As for the specific time for China's vaccine to enter the market, Yang said they will spare no efforts and race against time to make a domestically produced vaccine available for market as soon as possible.