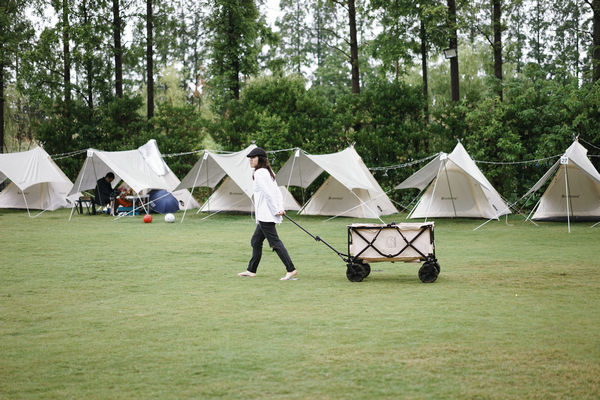 With the novel coronavirus epidemic generally under control in China, tourism is picking up again across the country, and homestay providers are getting back to business.
Zhang Jun, 41, is now considering leasing more houses for his homestay operations.
"Bookings for my rooms have been more than 90 percent since July," says Zhang, who is currently operating about eight houses in Wuhan, capital of Hubei province, where China's first novel coronavirus cases were detected.
He dropped eight houses, half of his supply, after the coronavirus hit his business in January.
"All the orders were canceled, as tourism was halted," Zhang says.
But because the business had been doing well before then-usually, about 80 percent of his homestays were booked-and he had faith in tourism recovering quickly once the epidemic was under control, Zhang decided to carry on.
He launched his homestay business part time in 2016, and had been doing so well that he decided to go full time in May, last year.
On average, Zhang made 20,000 yuan ($2,852) a month then.
"The epidemic will be over eventually, and I believe things will get better," Zhang says.
When Wuhan became the frontline for China's fight against the virus with medical teams from around the country arriving to provide support, Zhang offered his places to medical personnel for free until they left in March.
To survive, he later signed long-term lease with tenants who needed a place for work or quarantine purposes.
Zhang saw the ray of light when the city's lockdown was lifted on April 8.
"Basically, I made ends meet in May and have started to make a profit since June," Zhang says.
To date, most of Zhang's customers are staying two to three nights, which is typical of traveler behavior, he says.
He now works with lodging and short-term vacation rental provider Airbnb and the country's largest on-demand service platform Meituan Dianping, and has developed tourism services to complement his homestay operations.
"I've opened an inn in Enshi, and developed a tourism route connecting it to Wuhan," Zhang says.
Zhang is optimistic about the future.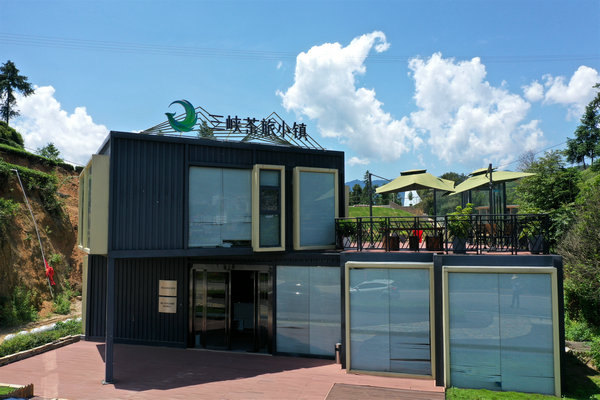 "Quality homestay providers will get bigger and stronger because the epidemic has forced inferior competitors out of the market," he says.
"It will actually push the development of the market in a healthier direction."
Homestay businesses have shown strong signs of recovery since May, according to data from Airbnb.
Homestay bookings in 72 cities across the country more than doubled in May compared with April, Airbnb reports.
Chongqing, Hunan province's capital Changsha, Sichuan province's capital Chengdu and Zhejiang province's capital Hangzhou were among the first to see recovery.
"About 84 percent of our surveyed subjects expressed hopes of traveling to another city in the next 12 months," says Peng Tao, president of Airbnb China.
Beach, suburbs and rural areas are the preferred choices and, unsurprisingly, hygiene is the top priority for most post-epidemic travelers at the moment, Peng says, adding that Airbnb will develop more relevant tourism products and offer more quality accommodation experiences in the future.
The epidemic has also made some homestay providers try to find new niches in the market.
Before the onset of the epidemic, Si Jiu, a tattoo artist from Shanghai, ran about 10 homestays, with more than 90 percent of them usually booked.
"My friends are all designers and we want travelers to experience Shanghai the way it should be," Si says.
She began offering renovated old Western-styled houses to travelers for accommodation in 2016, but the novel coronavirus outbreak forced her to rethink her strategy.
She dropped 20 percent of her homestays, put 60 percent on long-term leases and kept 20 percent running as before.
"Camping often came up in our team discussions as to what to do next during the epidemic," Si says.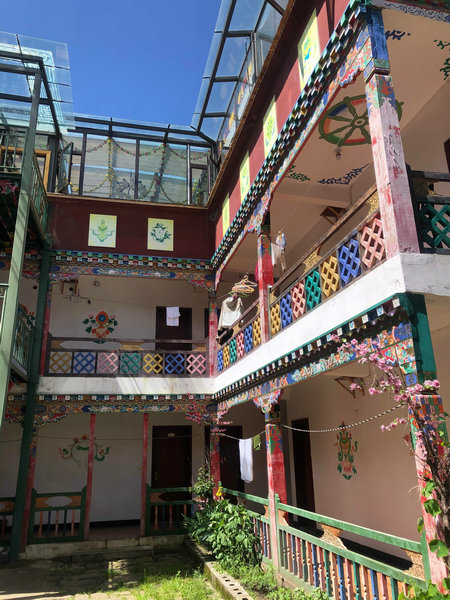 So she began offering glamping for her customers in April, and it has proved to be a hit.
As Shanghai, Jiangsu and Zhejiang resumed in-province travel in April, short-distance travel, especially to rural places, has seen explosive growth.
"Urban travelers who had stayed in for months were desperate to get into the country for some fresh air," Si says.
"Glamping provides the opportunity to get close to nature and enjoy outdoor activities and it appeals to white-collar urban residents."
Si says that she wanted to explore camping when Airbnb encouraged homestay providers to offer various experience-based programs years ago.
After getting tents and auxiliary equipment and reaching agreements with such camping site partners as Qianxiaoju Creative Farm and Changxing Island Country Park in Shanghai, Si opened her own Morning Glamping brand.
She provides full camping kits, including outdoor lamps and barbecue grills.
Yoga, bonfire parties and open-air cinemas are available to spice up the traveler experience.
Prices range from around 499 yuan to 899 yuan a night.
"We were fully booked in May," Si says, adding that orders are steady now, with monthly booking rate at about 80 percent on average.
To date, Si has opened five facilities in Shanghai and Beijing.
At the same time, Si and her team are working to promote glamping culture across the country.
"We're in talks about projects in the north and the south of the country," Si says.
She hopes that guests will eventually enjoy camping to the extent that they would bring their own stuff and set up their stay from scratch.
Contact the writer at yangfeiyue@chinadaily.com.cn