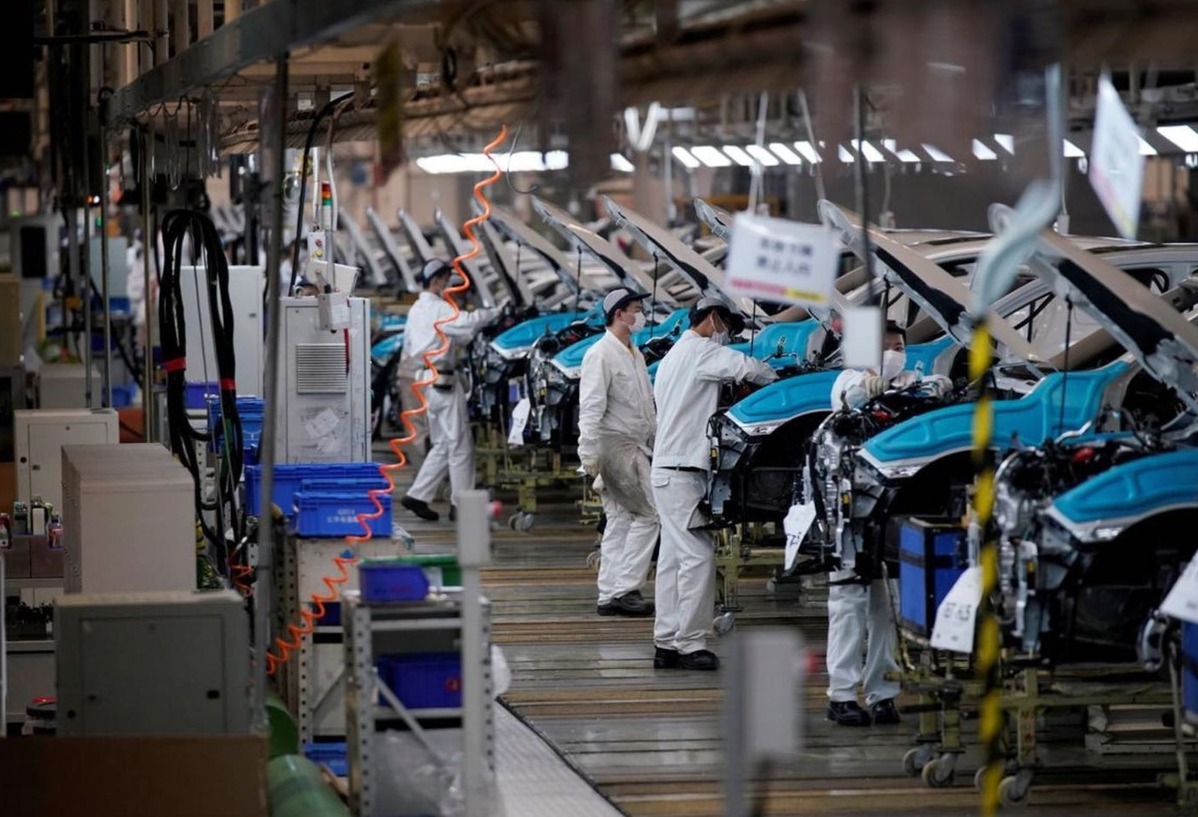 The Japanese government wants manufacturing back home from China, but it's hard to break up supply chains, Reuters reported.
Japan's cabinet approved the largest stimulus package in history in April, totaling 108 trillion yen ($1 trillion), among which 220 billion yen is aimed to help companies shift production home and bring back manufacturing.
Many Japanese firms said shifting output back home is simply impractical and uneconomical. And they need to be physically present in China because much of what they are making is ultimately for the Chinese consumer.
For Japan's carmakers, reliance on Chinese suppliers in the world's biggest auto market also is just good business.
"Even if we wanted to, it would be difficult to lower our exposure to China-made parts," an executive at a Japanese automaker told Reuters, adding that over the past decade, Chinese suppliers had upped their game and now provide a vast range of quality, low-cost parts.
"The new government incentive is misguided if it only focuses on bringing manufacturing back, while overlooking R&D functions."
Japan's electronics makers also say they would struggle to sever ties with China's supply chains. Nidec Corp, which produces motors for electronic goods, even said in April it needed to improve its supply chain in China.
"The back-end process has long been done in China because it's labor intensive," said a spokesman at Sharp. "It would be expensive to bring it back home."
Japanese firms had at least 7,400 affiliates in China as of March 2018, according to a trade ministry survey, up 60 percent from 2008. In the same year, Japanese manufacturing affiliates in China sold $252 billion in goods, with 73 percent sold in China and 17 percent exported back home, a separate survey by the ministry shows.