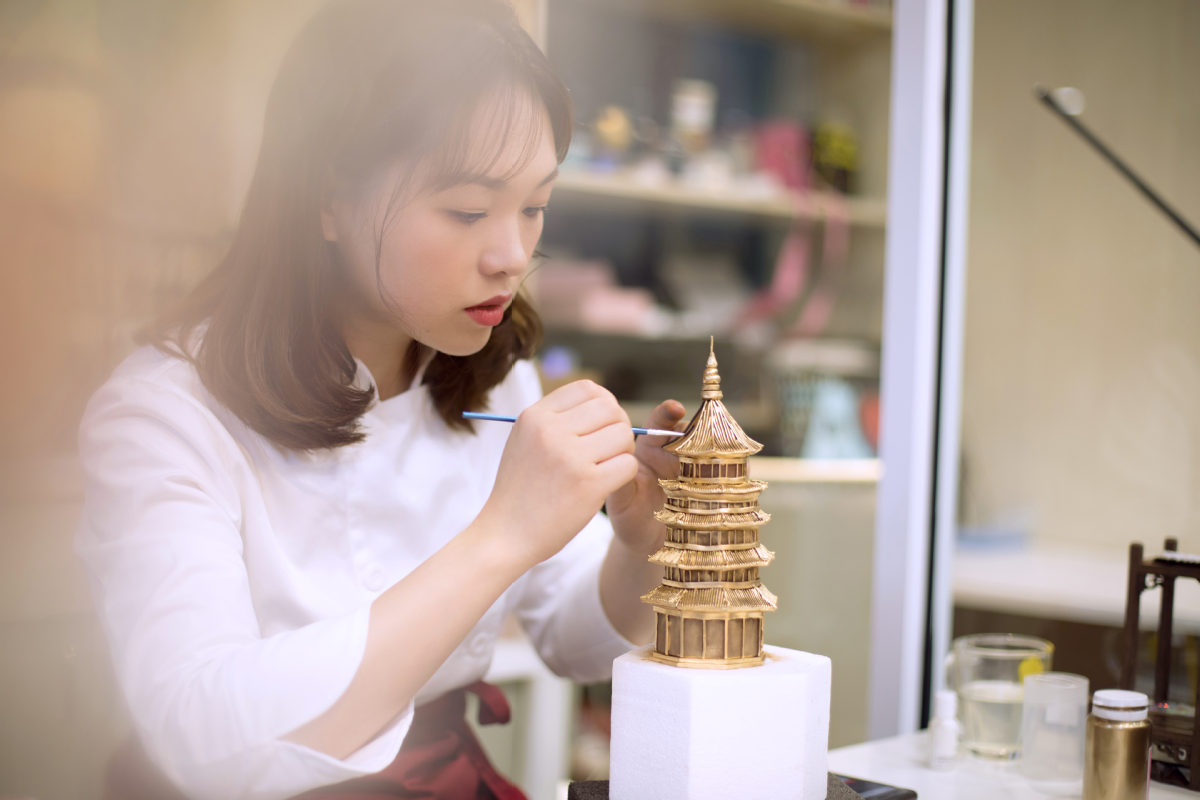 By learning fondant cake decoration skills on her own, Wang Hui, a post-'80s generation member in Wuhan, Hubei province, has won several international competitions in this field.
In her workshop, there is a piece depicting the moment when a bride-to-be sitting on a bed dressed in traditional Chinese costume holds up a red cover. It won a gold prize at the fondant cake making competition last year in Birmingham, Britain for its exquisite decorations.
"It took me more than two months to complete this work. Each step, including carving, pressing, twisting and rubbing, needs meticulous work," Wang said. "To show Chinese traditional culture best, I worked on every part with great care, from the flowers on the bed and the clothes on the bride to the decorations on her head."
Wang started learning how to make fondant cakes online by herself 10 years ago. She also went overseas to upgrade her skills.
Now Wang spends most of her time teaching apprentices.
"I've taught more than 2,000 apprentices during the past eight years, and some of them are talented and have won several international prizes as well," said Wang.
"I wish more people can join in making fondant cakes and create more fondant cakes in Chinese styles on the global stage," Wang said.