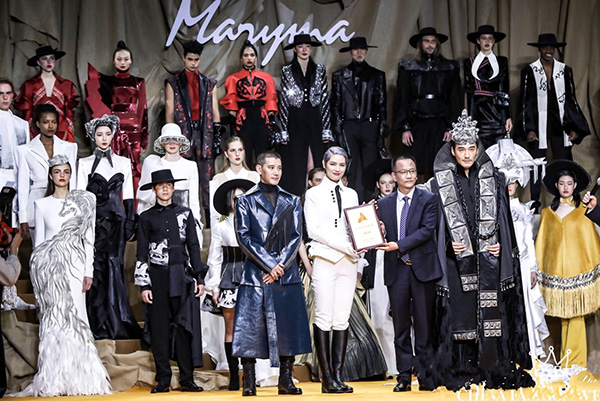 Seeking inspiration for her next collection, designer Ma Yanli's returned to Yunnan to explore its rich ethnic heritage and collect fabrics and embroidery, Xu Haoyu reports.
Renowned fashion designer Ma Yanli made more than 20 trips to Yunnan province seeking inspiration for her autumn-winter haute couture range before presenting her collection at this year's China International Fashion Week.
The 50 or so pieces showcased at the event in March featured silk gowns and capes in black, white, red and blue, many accented with gold or silver belts and shoulder pads, while exquisite embroidery and ethnic patterns helped to lend an air of mystery and majesty to the costumes.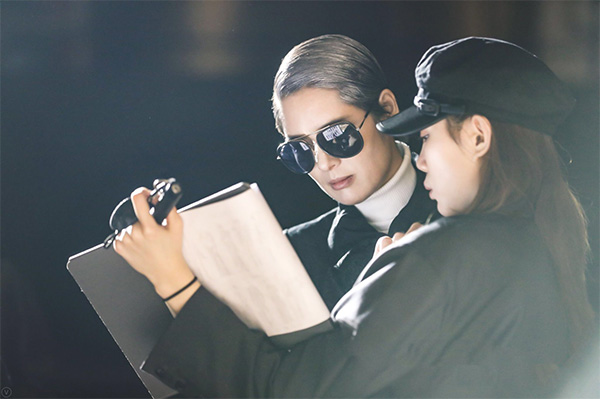 This is the third show that Ma has presented extolling the culture of Yunnan. After visiting Chuxiong in 2015, she introduced the embroidery of the Yi ethnic group and welcomed 15 seamstresses onstage to showcase their heritage for her Millennium Yi Embroidery show.
In 2017, with her Shangri-La themed Yun Show, she reflected the masculinity of Yunnan's cattle herding "cowboys" through a range of clothes featuring rich colors and artistic textures.
This time she has drawn inspiration from Pu'er city.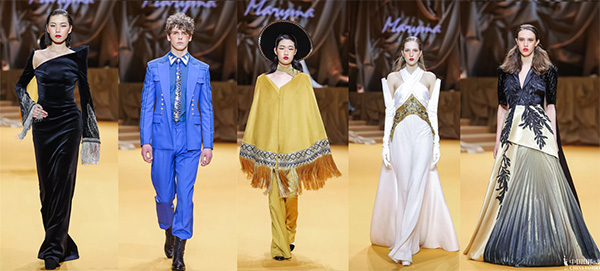 The city covers 45,385 square kilometers (an area roughly three times the size of Beijing and seven times bigger than Shanghai) which is home to 14 minorities and five ethnic groups, who make up over 60 percent of the population and offer a rich array of intangible cultural heritage such as Dongba calligraphy, Bai tie-dyeing, Yi embroidery and Dai palm-leaf scripture carving. It's also the habitat of 5,600 indigenous species of plants and 1,600 native mammals.
Situated on the Ancient Tea Horse Road, the show pays homage to the city's tea heritage which began in the Tang-Song period (618-1279) and peaked during the Qing Dynasty (1644-1911).
For centuries, horse-drawn caravans transported and sold tea from Pu'er down to Vietnam, and specific roads developed into key cultural and trade paths for the minorities of Southwest China.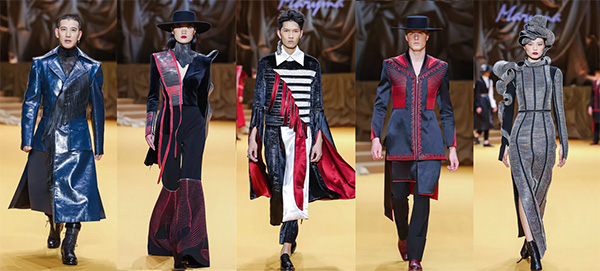 In the past, bells made of different types of copper and silver were hung around the necks of the horses to help people distinguish between the caravans. During one scene of the show, the bells were rung aloud to remind people of the city's history.
To find inspiration for her next collection and to prepare for the show, Ma visited the towns and villages where the Lahu, Yi, Hani, Va, Blang people and other ethnic groups lived.
"I was deeply impressed by the love the local residents have for their culture," says Ma, who is wearing a long black dress covered with elaborate embroidery. "No matter where they are or where they go, they sing folk songs and wear their indigenous costumes. The traditional elements in their lives bring them peace and joy. And the relaxing and free living environment there seems so fresh to me as a city dweller."
Ma says she spent months in Yunnan collecting local fabrics and patterns, learning about the embroidery and the craft of tie-dyeing and experiencing the local customs and lifestyle.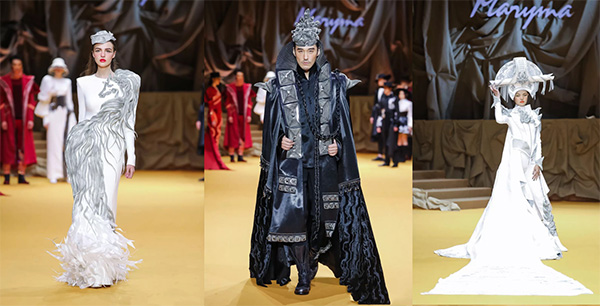 She says, "I'm totally attracted by what I saw and experienced. The costumes of the local ethnic groups impressed me a lot as they reflect the beauty of their culture. I'm thrilled to present their traditional culture and combine with what I do - fashion design. So I decided to deliver it in the form of a fashion show. If one show's not enough, then I'll do it twice or three times."
After close observation, Ma incorporated many intricate features of the local costumes into her own designs, such as beading and buttons that are commonly seen in traditional Lahu costumes.
"There are a lot more traditional cultural elements waiting to be discovered and expressed through fashion design," she says.
Ma was born to a family of farmers in Henan province in 1974. She began to pursue a career in modeling in 1994 before transforming herself into a fashion designer and establishing her own brand, Marry Ma Series, in 2002.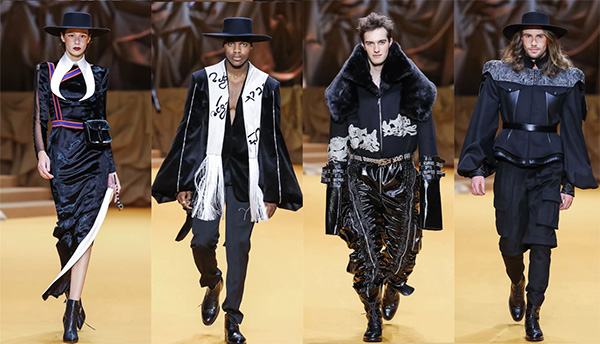 "The life span of a model is limited. Modeling was an extraordinary occupation for me, but fashion design was the profession that I really wanted to pursue," says Ma.
Ma is always looking to raise the global profile of Chinese culture through her designs.
As she told China Daily in a previous interview, "When we make clothes, we're making culture. Clothing is the carrier, while design is the method, the language, that offers an insight into Chinese cultural heritage.
"Grasping the essence of Chinese culture and placing it on an international platform, has always been my unrelenting goal and motivation," Ma says.
"As a Chinese fashion designer, I hope to bring real Chinese culture to the world, for all the people in the world to appreciate and understand."