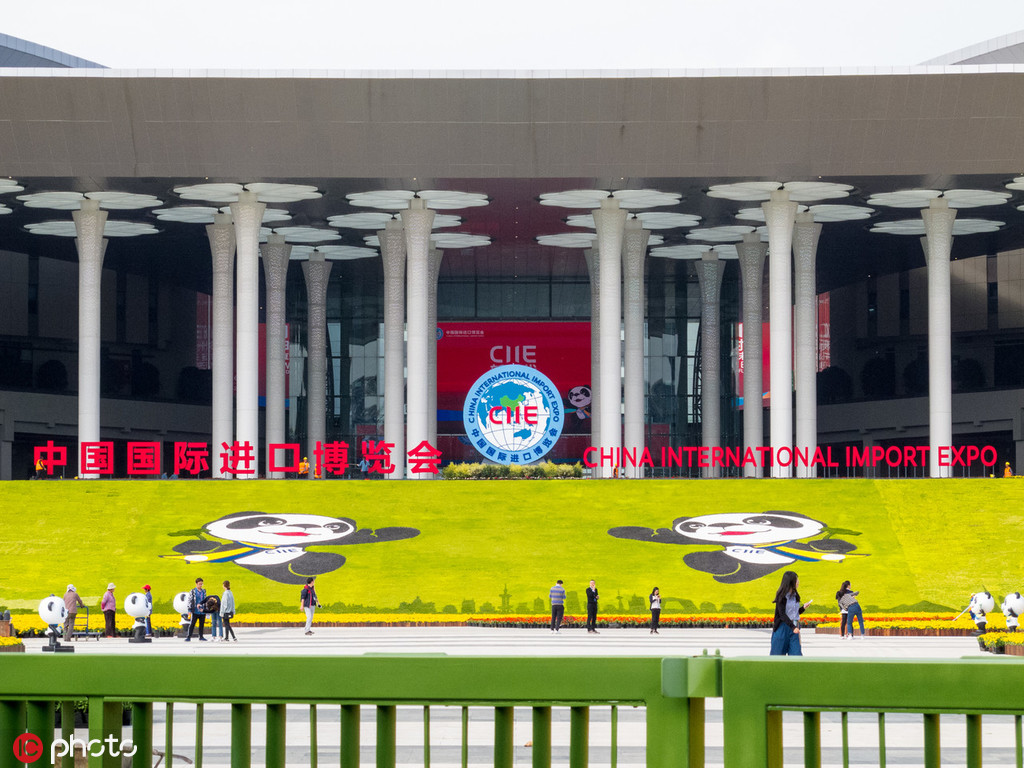 More global top companies will participate in and expand their exhibition area during the second China International Import Expo, financial news outlet Yicai reported.
The expo, which will be held in Shanghai again this November, will also have thousands of companies taking part for the first time, the report said.
"We will expand our display area from 200 square meters to 300 square meters this year, which shows our confidence in the Chinese market," said Eric Rondolat, CEO of Dutch lighting company Signify, formerly known as Philips Lighting.
A large number of companies will launch their products and technologies at the expo, according to the report. Signify, for instance, will showcase its latest lighting technologies and further development of LiFi (a technology which uses visible light to transfer data), as well as new applications for the Interact IoT lighting platform.
CSSC Cruise Technology Development Co Ltd, the cruise business arm of the China State Shipbuilding Co Ltd, aims to promote joint ventures and cooperation with the core cruise supporting enterprises in Italy and Germany, to build a local supporting and ecological system around the cruise industry.
"It is expected that there will be signing activities and showcases of the latest technologies and products about cruise," said Gu Pengcheng, deputy director of the company's Strategic Planning Department, in the report.
The second CIIE will have seven categories in the business exhibition, namely sci-tech life, motoring, equipment, medical equipment and healthcare products, quality life, trade in services, and food and agricultural products, said Tian Ye, general manager assistant of the exhibition department of the CIIE bureau.
Newly added exhibits this year include cutting-edge technologies such as telemedicine for the elderly care, augmented reality and virtual reality presentation, as well as maternal and children's products, and high-end consumer goods.