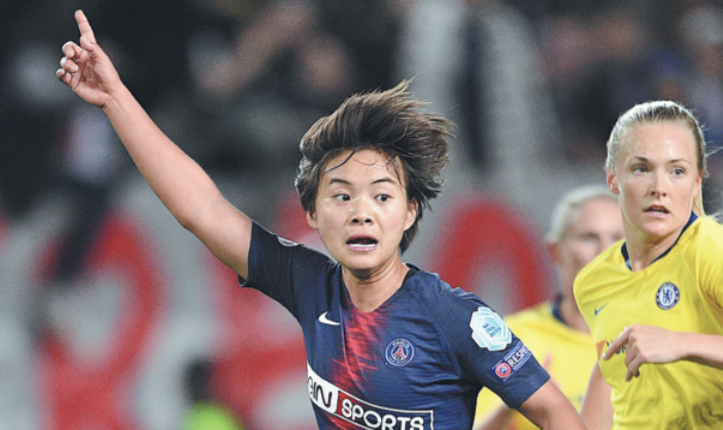 An online documentary series about Paris Saint-Germain's Chinese forward Wang Shuang is drawing huge attention, with the first three episodes on the club's social media channels attracting eight million views in China, the Ligue 1 club announced on Monday.
The series follows the daily life of the current AFC Women's Player of the Year in the French capital since her arrival at PSG last year.
"It's important for me to be able to give back to my fans in China and share with them my journey in Paris. They've supported me throughout my career and I always enjoy reading and hearing their messages of support. I'll continue to give my best on the pitch for both club and country," said Wang.
The documentary has been broadcast across multiple platforms in China, including Weibo, WeChat and Douyin.
Wang is shown at various locations in Paris, including the club's training ground and stadium. She tastes local delicacies and visits famous landmarks, giving the viewers insights into one of the world's most renowned cities.
"Wang Shuang is a great ambassador for the club. She's an icon in her home country and that popularity reflects a growing fanbase and increased engagement across Asia," said Sebastien Wasels, PSG's managing director for Asia Pacific.
Wang is the first Chinese player to sign for PSG, and increased attention on the club in China has swelled its social media accounts by more than 650,000 followers in the past 12 months.
Xinhua