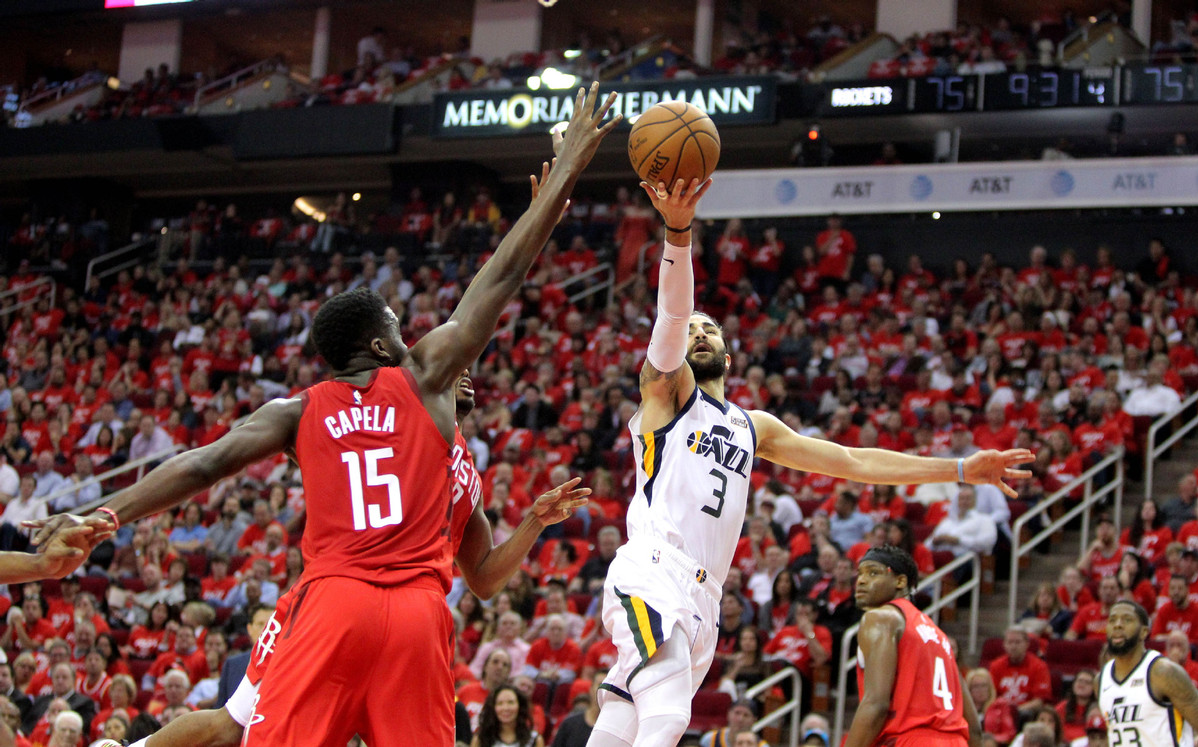 Utah boss says NBA team increasing efforts to boost profile, recruit players
Utah Jazz president Steve Starks is anxious to see Chinese players suit up for his NBA team - with Chinese fans cheering them on.
"We want to see an increasing number of Chinese athletes join the Utah Jazz and play in the NBA. We would love that," Starks told Xinhua in an interview in Salt Lake City, where the team is based.
Starks said Jazz scouts are looking for talent all over the world, particularly in China, where they hope to find a "Chinese version of Jimmer Fredette."
Fredette is well-known in both Utah and China. During his collegiate career at Brigham Young University, the shooting guard led the NCAA in scoring in his senior season (2011) and was named the National College Player of the Year.
After four seasons in the NBA, the No 10 overall pick in the 2011 draft joined the Chinese Basketball Association's Shanghai Sharks and dazzled CBA crowds with his scoring prowess for three seasons before returning to the NBA with the Phoenix Suns this season.
Starks said the Jazz's interest in recruiting Chinese players is driven by the tremendous potential to promote basketball in China, the team's history of signing international players and the impact Chinese legend Yao Ming had on the NBA during his nine-year Hall of Fame career with the Houston Rockets.
The Jazz boss knows the presence of international players can reap huge benefits.
Russian forward Andrei Kirilenko, Turkish center Mehmet Okur, French center Rudy Gobert, Spanish point guard Ricky Rubio and Australian shooter Joe Ingles have increased the team's overseas name recognition while solidifying a diverse and versatile lineup.
Along with Yao, China's main contributions to the NBA have been Wang Zhizhi, Yi Jianlian and Zhou Qi. Zhou was waived by the Rockets late last year, marking a temporary end to Chinese presence in the league.
Starks said Utah attaches great importance to the Chinese market, which has become the franchise's "biggest international growth market," and that the team is working with the league to boost its promotion in the world's most populous nation.
"As we are laying out business plans for the next five years, our most important strategy is how do we grow the Jazz brand in China," he said. "We are talking to companies that can help represent us there."
To connect with its Chinese fans, the organization is focusing on social media platform Weibo, a micro-blogging site on which the team has more than two million followers.
"We continue to produce content to push on Weibo because we realize that we have so many Chinese fans that want content. They want to follow the Jazz and so we're really promoting that," said Starks, who became team president in March 2015.
"The other thing we do is that when we have international games that are broadcast to China, we have Mandarin advertising in our arena," he said. "We're trying to communicate to our Chinese fanbase in every way we can."
Jazz star guard Donovan Mitchell is scheduled to visit multiple Chinese cities this summer and the team has informed NBA commissioner Adam Silver of its willingness to play games in China.
Xinhua