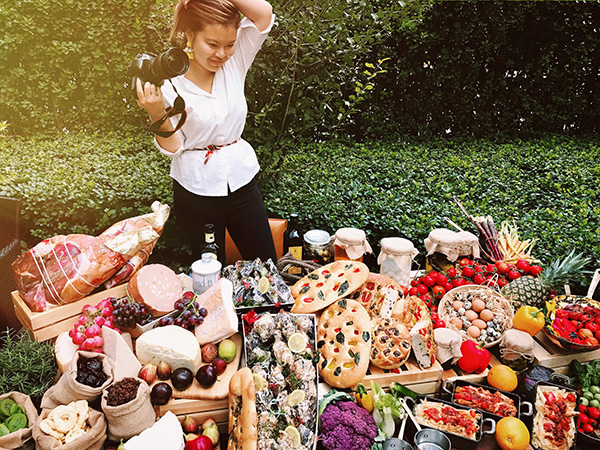 Photographer Chiara Ye tries to bring alive the creativity of restaurant chefs
At the end of last year, Chiara Ye was invited to shoot the food and beverage pictures for the newly opened French cuisine restaurant Rive Gauche in Beijing. So, before the shoot, she kept asking questions to the executive chef Ivan Miguez about his food.
Then, dumping her signature style of using bright colors for her photos, this time, Ye decided to follow the style of the restaurant's decor and go with a dark background.
After finishing shooting the last dish, Ye got a chance to try the food and was surprised by the homely flavor despite the exquisite plating.
"I can usually tell what the taste of each dish is like when I shoot one, but this time I was amazed," says Ye. "And the chef was just using common ingredients to make the dish, without any fancy elements."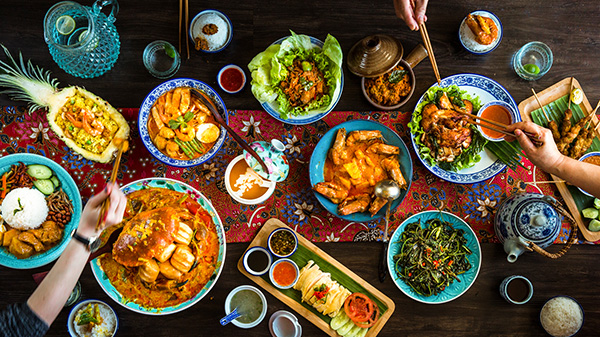 Surprises like this is why Ye likes being a food photographer. It is also about getting to know new people and their stories while creating her own visual art.
Ye has taken pictures for many restaurants and bars in Beijing such as Mio, Bottega, Migas and Moka bros. And the 26-year-old has made friends with the chefs she has worked with, learning what goes behind each dish.
Ye, who was born in Zhejiang province, moved to Parma, Italy, with her family at the age of 5. And she developed a passion for visual arts, theater and film in high school.
Then, after five years of studying visual and performing arts at Istituto d'Arte Paolo Toschi in Parma, Ye moved to Milan to learn photography in 2012.
Later, after moving back to China in 2013, Ye studied photography at the Beijing Film Academy for a year before becoming a professional photographer.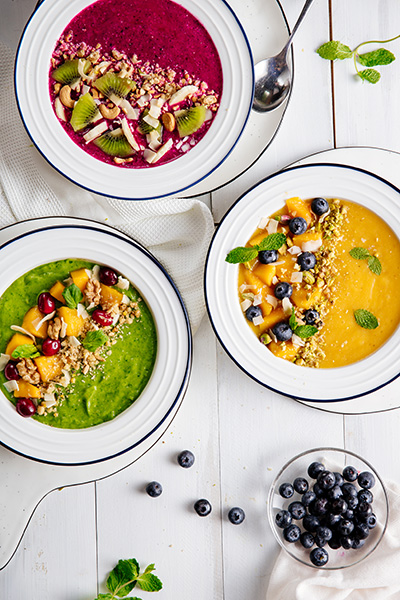 Her works display influences of art from different periods of history, ran-ging from the Renaissance and Neoclassicism all the way to modern and contemporary art, as her pictures combine her European artistic education with her Asian roots.
"I liked to study famous paintings when I was learning art, to find the inner logic of the use of the color on each element, which help me in my photo shoots now," says Ye.
Ye entered the food photography business by accident around five years ago when she was invited to take photos for a restaurant's menu.
She took up that job for free just practice her skills but found she was interested in shooting food.
"Actually I liked to take photos of food when I was eating outside many years ago, but at that time my friends didn't like this because it delayed their eating," says Ye.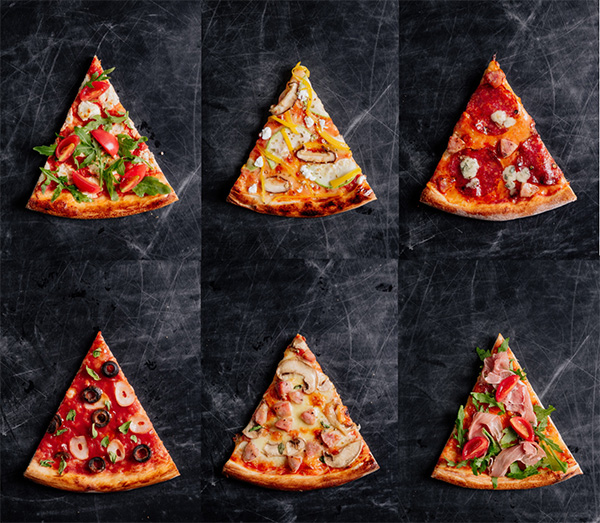 "But now everyone wants me to take photos, so that I can send them to them and they can share them on their WeChat moments or Instagram."
Before shooting for a new restaurant, Ye does a lot research to find out what is unique about the dishes, and bring in new ideas when shooting the food.
"I discuss things with the chefs about what they want to present and I consider the design of the menu when I take the photos," says Ye.
"For example, some restaurant wants their clients to order fast and eat quickly. So, then I'll take the photos to showcase what each dish looks like."
Ye says that nowadays many servers in restaurants cannot introduce their dishes clearly enough, so she lets the photo of each dish speak for itself.
"I insist that my photos look exactly like the way the dish will be served to the diners," says Ye.
But sometimes to make the presentation of the dish better, Ye suggests the chefs change the plating a little bit, so that it can fit both her shoot and the restaurant.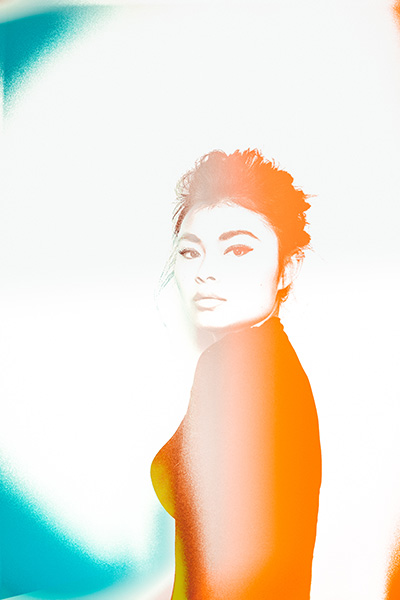 Though there are videos and tips online about how to take pretty food photos using plastic molds to replace ice cubes or brushing oil on the raw chicken to make it look like perfectly roasted, Ye refuses to use these aids as she prefers to take photos of the real dish without any fake elements.
"Without real ice cubes, you cannot catch the feel of the ice melting in the cocktails," says Ye who believes that "what you see has the power to affect everything you do and think".
For now, Ye's key focus is to combine fashion and food to created the perfect aesthetic balance.
Most of Ye's work is about Western food, with a few Southeast Asian or Chinese dishes.
But in the future Ye wants like to learn more about Chinese food, and the stories and cultures behind Chinese cuisine, so that she can handle her shoots better.
"Every dish tells a story, and my job is to find the story and tell it through my lens," she says.