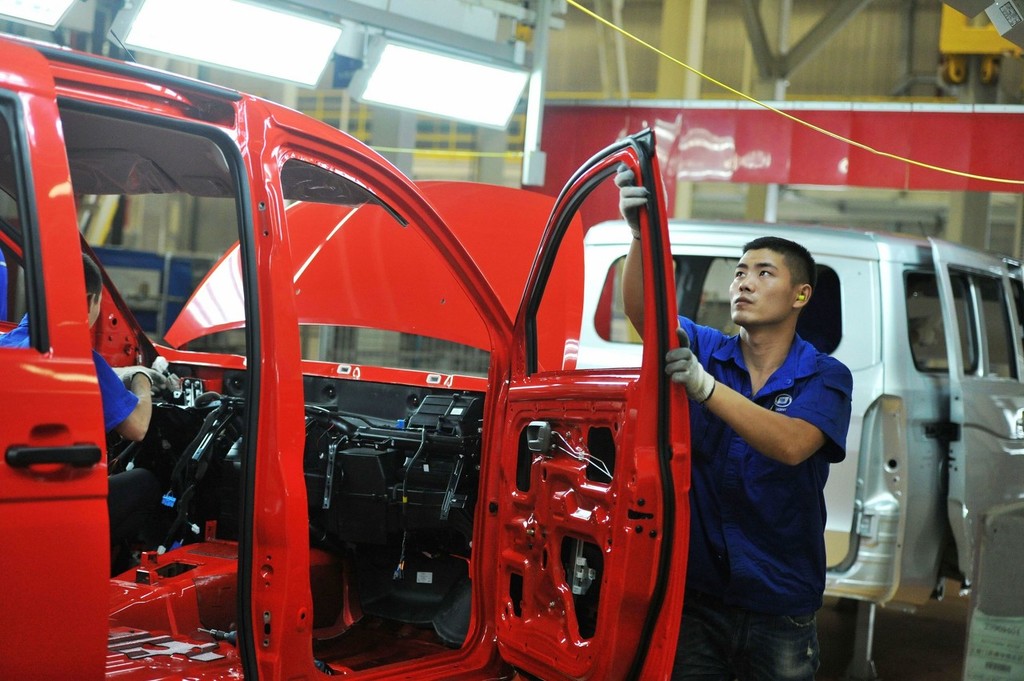 Meeting presided over by Xi describes Q1 as outstanding, but work remains
China's economy grew better than expected in the first quarter and market confidence was raised in an outstanding way, according to a statement from a meeting presided over by President Xi Jinping on Friday.
During the meeting of the Political Bureau of the Communist Party of China Central Committee, members analyzed the current economic situation and made plans for economic work.
In the first quarter, government departments pushed forward high-quality growth, deepened supply-side structural reform and carried out positive fiscal policy and stable monetary policy, the statement said. Main macroeconomic figures were in proper range, and reform and opening-up was pushed forward continuously, it said.
The statement said lots of difficulties and problems remain in economic development, with more tension in the external economic environment and downward pressure on the domestic economy. Government departments should remain steadfast and be brave in overcoming difficulties in economic development, it said.
The meeting highlighted the importance of implementing the spirit of December's Central Economic Work Conference.
Macro policies should be stable, micro policies should be flexible and social policies should guarantee the basic needs of the grassroots people, the statement said. Macro policies should focus on promoting high-quality growth and stimulating market vitality.
The importance of manufacturing's high-quality development in stabilizing economic growth was stressed. Traditional industries should be guided to upgrade, and new industries should grow stronger.
The development of small and medium-sized companies and private businesses should be supported through measures like speeding up the supply-side structural reform of finance and providing better loan services, the statement said. It also reaffirmed that houses should be used for living rather than for profit.
Reform should be further deepened and opening-up boosted, and foreign capital should have bigger access to the Chinese market. Poverty reduction is a key measure of building a moderately prosperous society in all respects, which must be achieved by the end of next year.
Remaining poverty alleviation tasks are quite arduous, and government departments must make continuous efforts to ensure tasks are completed. Officials of poverty-stricken counties must keep a close eye on problems to ensure people can escape poverty.
The Party's publicity work was also discussed. It's the top political task to learn and publicize Xi Jinping Thought on Socialism with Chinese Characteristics for a New Era, the statement said. All Party committees must pay great attention to publicity work and ensure the implementation of regulations.
AIIB head becoming influential in world of finance