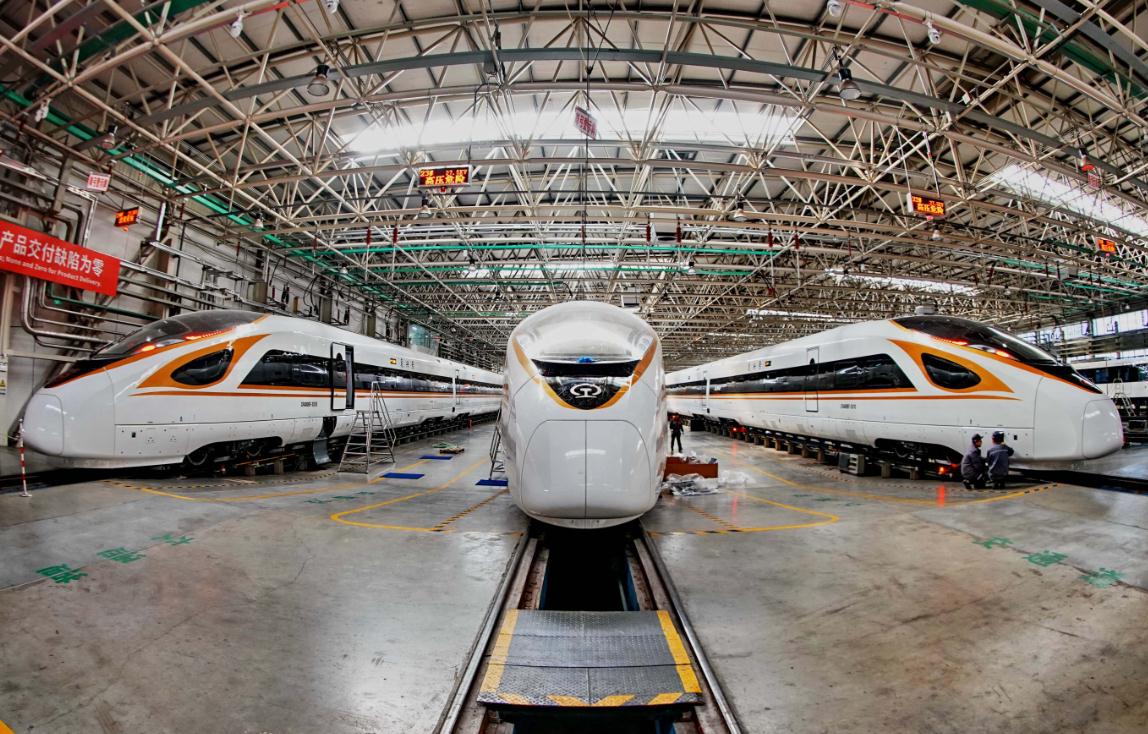 Industrial city aims to become base of new industrialization in the Bohai Bay
Tangshan in Hebei province, an old industrial city in North China, is taking a new path of industrialization to achieve high-quality development in the new era.
Located about 150 kilometers southeast of Beijing, Tangshan is on the shore of the Bohai Sea. For more than a century, the city achieved economic growth by developing heavy industries based on coal and iron ore, including the iron and steel industry and chemical industry.
"The resources are nonrenewable. Tangshan must optimize the economic structure and give renewed impetus to economic growth," said Wang Hao, secretary of the Communist Party of China Tangshan Municipal Committee.
He said the city has been striving to build itself into a base of new industrialization in the Bohai Bay, a goal set by President Xi Jinping in 2010, then China's Vice-President, when he visited Tangshan on an inspection tour.
The new trail to industrialization was initiated in a report delivered at the 16th National Congress of the Communist Party of China in 2002.
It features high scientific and technological content, good economic returns, low resource consumption, little environmental pollution and a full display of advantages in human resources.
In the past, Tangshan relied on exploiting natural resources and produced mainly low value-added products, which brought about high emissions and low profit, Wang said.
In recent years, the city has been gradually switching from traditional development to an innovation-driven mode.
For example, in the iron and steel industry, which is the biggest pillar industry for Tangshan, outdated production facilities are being phased out and the volume of high value-added products like shaped steel and high-strength automotive steel sheet is increasing.
According to a plan for accelerating the pace of new industrialization in Tangshan released last year, the output of high value-added steel products will account for more than 35 percent of the total output in the steel sector by 2020, increasing from the current 21.5 percent.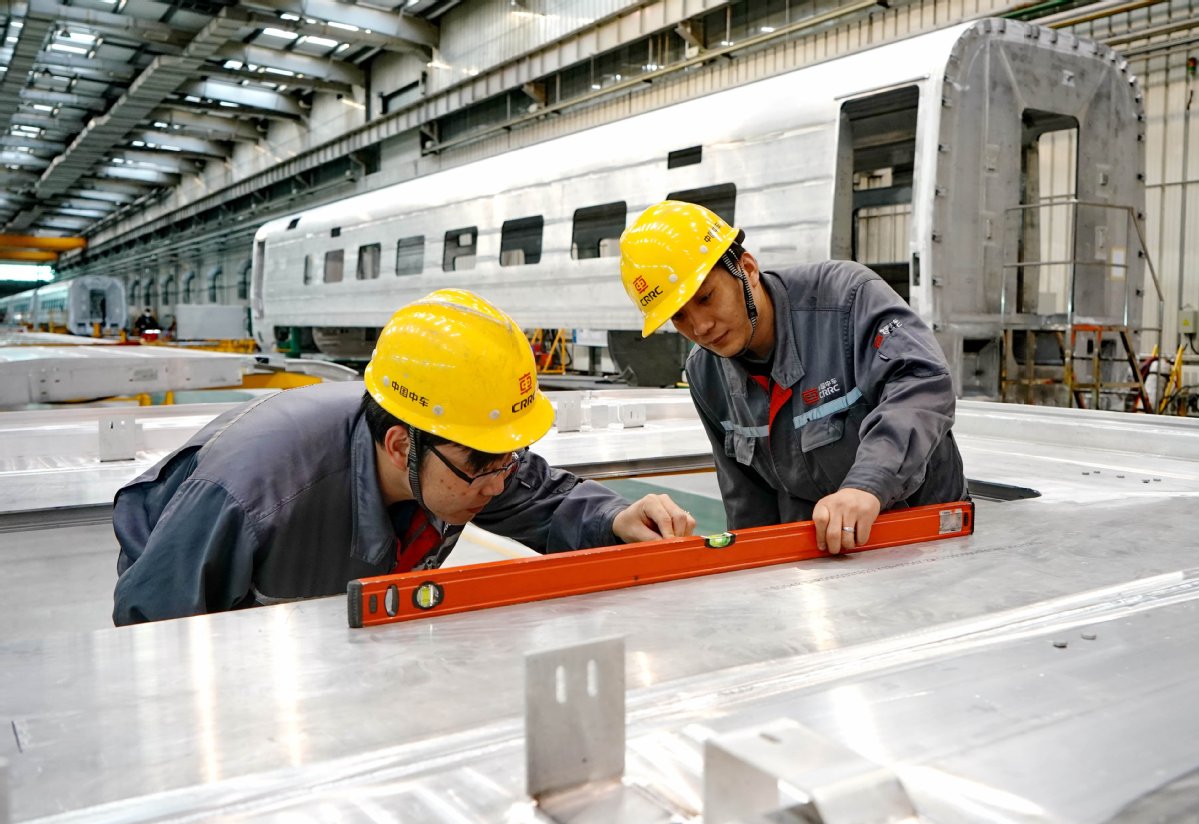 By then, the production capacity for steel will be controlled at 115 million metric tons and the number of steelmaking companies reduced to 30 from the current 40, with their total annual revenue reaching 600 billion yuan ($89.55 billion), the plan said.
Except for upgrading four pillar industries - iron and steel, equipment manufacturing, chemicals and building materials, the city also focuses on developing emerging industries, including intelligent rail transit equipment manufacturing, specialized robots production and modern logistics.
CRRC Tangshan Co Ltd, the country's first railway equipment manufacturer, completed operational tests in February for a variable high-speed train, the first of its kind that can be adapted to suit different demands.
The self-researched train has broken through many technological difficulties that had limited the flexibility of trains' capacity for more than half a century.
According to the company, the number of the train's carriages can range from two to 16 in line with passenger volume.
"There will be no growth momentum if a company does not innovate," said Zhang Lei, head of the company's research and development center.
In the past three years, the company has invested more than 2.3 billion yuan in research for new technologies, Zhang said.
In the future, the company will stick to science and technology and develop fully self-driving trains for subways, intercity railways and even high-speed rail lines, said Hou Zhigang, chairman of the board at the company.
Quanzhou CRRC Tangshan Co Ltd, a subsidiary of CRRC Tangshan Co Ltd in Quanzhou, Fujian province, recently rolled-out an automated driverless subway train and completed operational tests for the train on April 9.
Jointly developed by the subsidiary and Siemens Transportation (China), the automated train is 19 meters in length and 2.8 meters in width, with a designed speed of 80 kilometers per hour.
The train operates automatically at all times, including opening and closing doors, starting and stopping at stations, self-checking and handling emergencies, according to the CRRC Tangshan Co.
It is expected to be applied in some new subway lines in Fujian.
To achieve high-quality development, Tangshan has introduced 40 supporting policies to encourage innovation in recent years.
The municipal government provides 100 million yuan each year as subsidies or awards to companies that have done outstanding work in strengthening capabilities for scientific and technological innovation, according to a document on the policies.
Hebei Ruizhao Laser Refabrication Technology Co, a restorer for high-precision electromechanical equipment in Tangshan, was awarded a million yuan in February for its contribution to the city's green development.
Since its establishment in 2006, the company has helped save 190,000 tons of metal resources and 260,000 tons of coal, cutting carbon emissions by 360,000 tons and saving its customers 1.5 billion yuan, according to Tangshan Municipal Government.
By 2020, at least 40 percent of industrial companies in Tangshan should own research departments for enhancing innovation ability, the development plan said.