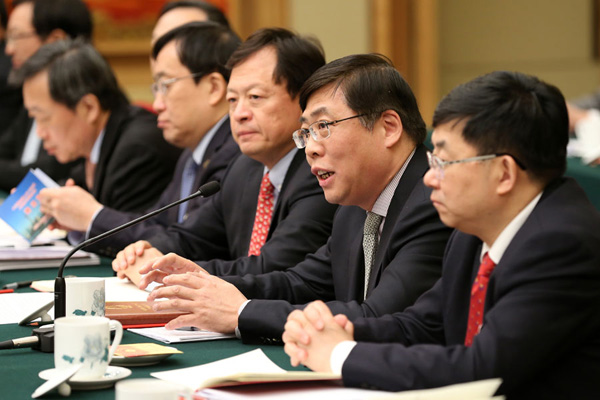 Strengthening the safeguarding and utilization of cultural relics and inheritance of intangible cultural heritages were mentioned in this year's Government Work Report.
This year's two sessions witnessed a heated discussion among many NPC deputies and CPPCC members about the issue of protecting, utilizing and developing cultural heritage.
In terms of how to realize the target and boost cultural self-confidence based on China's national condition, many NPC deputies and CPPCC members shared their opinions.
Gao Yun, an NPC deputy and secretary of the Huangpu district committee of the CPC, said that we should establish the system of classified protection and proper use of historical buildings, formulate the law of protection of historical buildings, and establish the system of property redemption of buildings.
Su Bomin, an NPC deputy and director of the Protection Department of the Dunhuang Research Academy, urged the training of more professional and high-level heritage conservation talents practically and theoretically.
He Yun'ao, a CPPCC member and director of Nanjing University Institute of Cultural and Natural Heritage, said that a specialized department needs setting up to build scientific and full data of cultural relics lost overseas.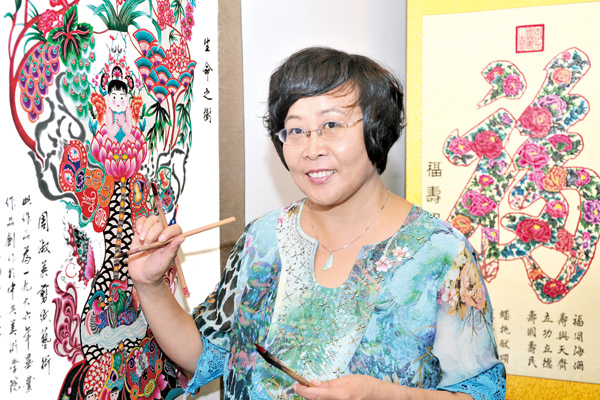 Ma Xiaolin, a CPPCC member and director of the Henan Museum, said it is necessary to promote the Internationalization of Archaeological Periodicals of Cultural Relics and strengthen the construction of editorial committee of the periodicals.
Zhou Shuying, an NPC deputy and Chinese paper artist, said that developing cultural creative products is a good way to safeguard intangible cultural heritages.
Yang Changqin, an NPC deputy from Southwest China's Guizhou province, said that rural areas are the important soil for the planting of intangible cultural heritage. Protecting intangible culture heritage and developing an industry of ICH can help lift rural people out of poverty.
Song Shuixian, an NPC deputy and a horsetail embroidery artist from Sandu Shui autonomous county, Southwest China's Guizhou province, said that schools should offer lessons about intangible cultural heritages so that children can learn more about them and better inherit them.
Tian Jing, a CPPCC member from Southwest China's Yunnan province, urged policies should be made to support local inheritors of ICH skills to set up non-profit training agencies so as to train more inheritors in these fields.