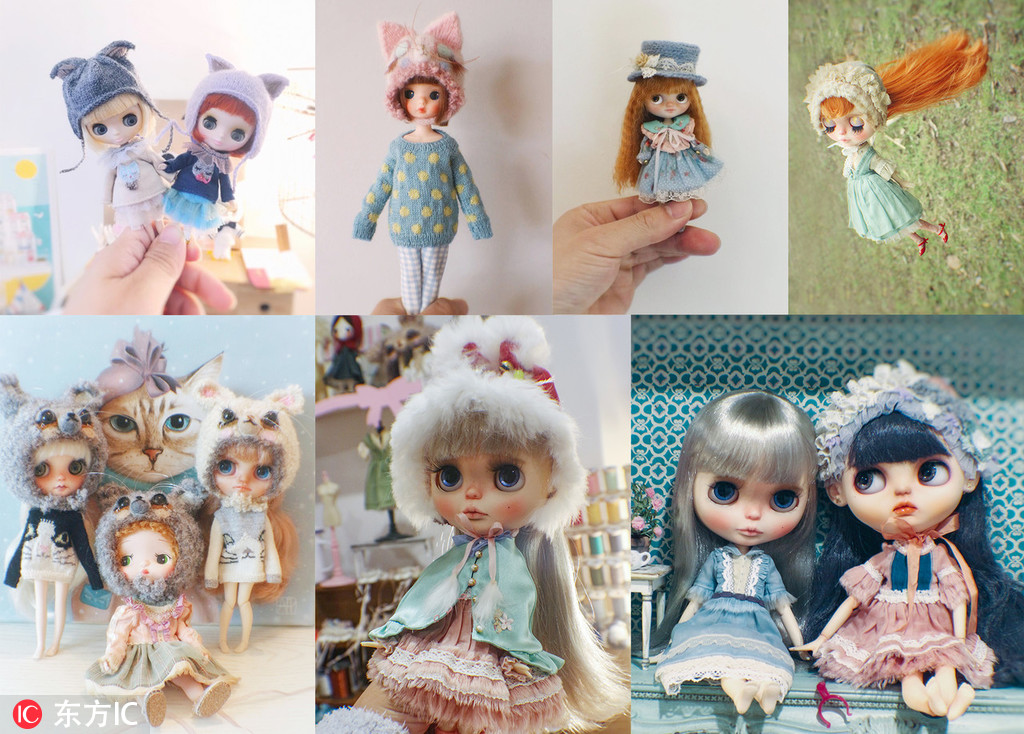 One member of the post-1980 generation has made her fortune in an unusual way: designing costumes for dolls in Shanghai, China's business center.
Shanghai fashion designer Jia Jia was fascinated with outfits for dolls as early as childhood, which led her to study arts at university.
When she was a sophomore, Jia Jia learned about Blythe dolls and started making costumes for them.
Her outfits gained rapid popularity online. Many netizens with the same hobby showed interest in buying them.
After years of work, Jia Jia accumulated many followers online and decided to quit her job to become a full-time designer for dolls, together with her husband.
Over the last decade, Jia Jia has designed over 2,000 costumes for dolls and the sales of her workshop have surpassed 10,000.
Starting from 2008, Jia Jia and her husband started to get orders from overseas, eventually winning recognition from international customers with their high-quality products.
In order to give the products more Chinese character, Jia Jia talks to and learns from inheritors of intangible cultural heritage from Southwest China's Guizhou province, Southwest China's Tibet autonomous region and Northwest China's Xinjiang Uygur autonomous region.
The dolls originated abroad, and combining them with Chinese intangible cultural heritage is a good bridging of cultures between east and west, Jia Jia said.
Jia Jia said she wanted to make distinctive products created in China, and renew interest in Chinese craftsmanship with fashionable dolls from the West.