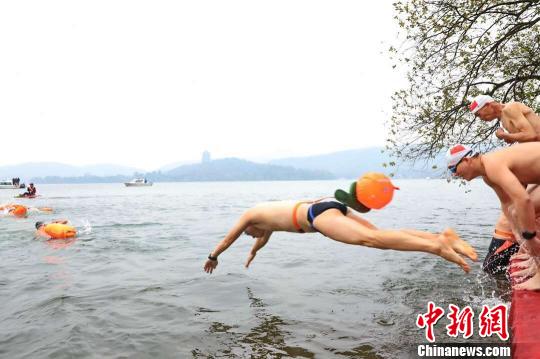 During the Spring Festival holiday, burning calories has become a new trend from an internet catchphrase, chinanews.com has reported.
In many parts of China, sports have risen in popularity, as people enjoy working out by putting their bodies in motion, reducing the physical burden of eating and drinking while staying healthier at the same time.
Fangfang, 24, from Taizhou, Zhejiang province, ran her first 5 kilometers of the Year of the Pig on Monday, as jogging to work makes her feel full of energy.
Dozens of winter swimmers from Yuhuan, Zhejiang, gathered at the beach behind Kanmen and rushed into to the sea against the cold wind to enjoy swimming. "We coastal people start the new year with our unique sport," winter swimming enthusiast Chen Zhongfang said.
In preparation for the 2022 Beijing Winter Olympics, games on snow and ice are drawing more interest. In snow and ice parks in Hohhot, Inner Mongolia autonomous region, a number of experiential projects have been set up, such as a snow football field, ice bumper cars, curling, ice gyro and a snow circle. Thousands of citizens take part in such activities every day.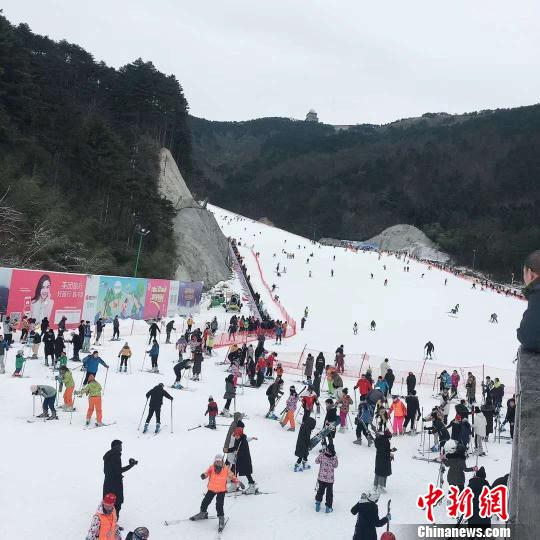 Meanwhile, in the southern cities of China, snow and ice sports have gained new devotees. At the Daming Mountain Ski Resort in Hangzhou, Zhejiang province, the average number of skiers has exceeded 4,000 daily since the first day of the first lunar month.
During the holidays, wage-earners leave their busy work to have more time to exercise and spend with their families.
Yu Haiyang, a resident of Taizhou, Zhejiang province, took advantage of the holiday to take his parents to the new greenway in Road Bridge Central Mountain Park. "You can see the results by sending your workout data to an app via sensors on the greenway," said Yu, who was surprised by the intelligent features in the recreational area.
In Gaoting Mountain Scenic Spot, Hangzhou, Zhejiang province, Meng Xiangjin from Shandong province started the new year with mountaineering. He said, "Mountaineering builds better health in the new year."
Nowadays, working up a sweat has turned into something trendy in the new year. Research shows that every extra yuan invested in sports and fitness can reduce 7 to 8 yuan in medical expenditures.
More and more families are enjoying exercise during the holidays, which is closely related to changes in living standards, lifestyles and state of mind. Wu Yehai, the director of the Public Sports and Art Department at Zhejiang University, said, "Physical exercise not only strengthens the body but also the mind, and it is good for family relationships."