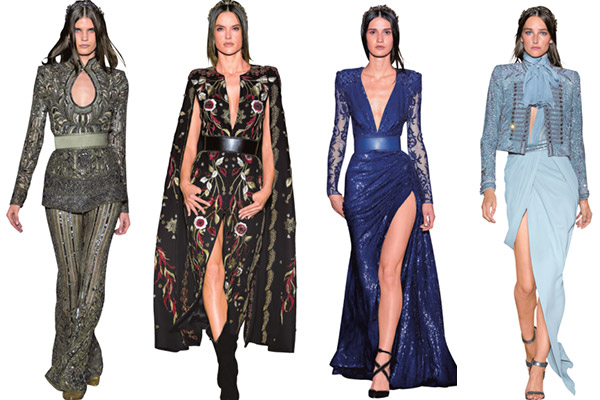 Zuhair Murad redefines elegance with his depiction of imperial Russian style
Lebanese designer Zuhair Murad has long been renowned for his extravagant court style. His autumn/winter 2018 couture collection was released in Paris and showcases a sense of aristocratic opulence with his depiction of imperial Russian style.
Taking inspiration from a variety of Russian icons, from Elizabeth of Russia (famed for owning 15,000 gowns) to Tolstoy's Anna Karenina, Murad is committed to redefining contemporary elegance in this collection.
In Russia, one tradition is that femininity is layered with military elements. Besides the royal touch, the collection also displays a rigorous, masculine flavor.
The boyar-inspired jackets are decorated with royal eagle motifs, badges and corded detailing. With golden silk threads and matching short trousers, the dress coat in khaki duchess satin becomes a great example of blending ornamentation and functionality.
For a long time, this brand has been a favorite of celebrities. In 2016, Chinese actress Ni Ni wore a white Zuhair Murad dress at the Cannes International Film Festival. The beautiful piece, with its deep V and split hemline design, grabbed a great deal of attention-for all the right reasons.