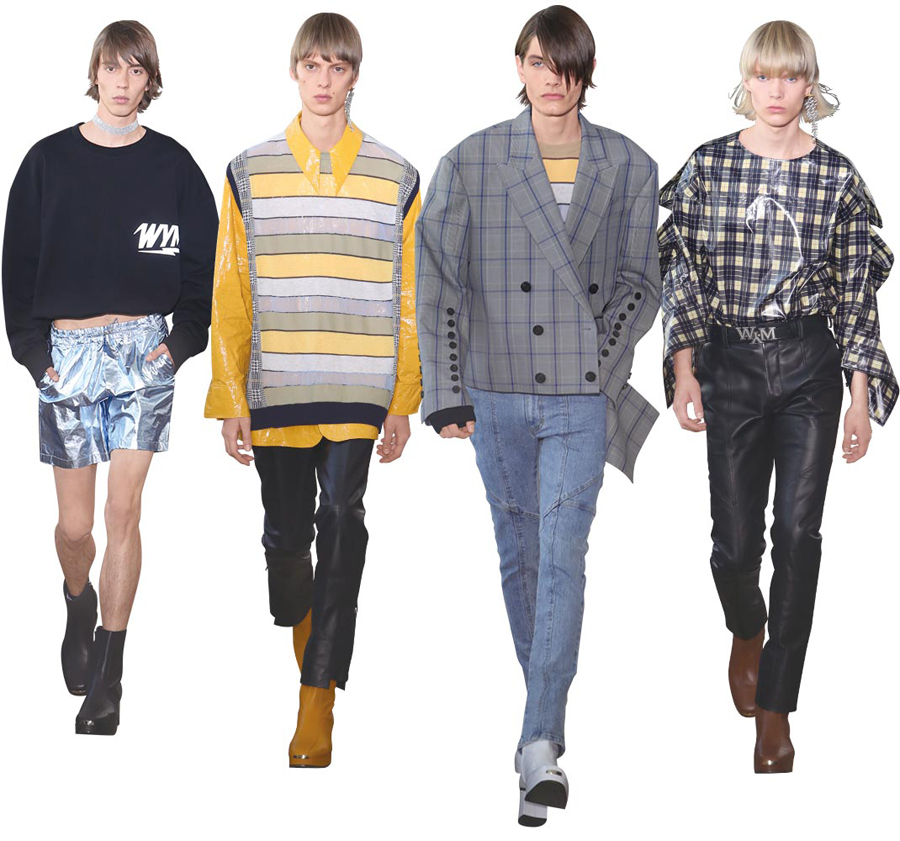 Cutting-edge South Korean label Wooyoungmi unveils its androgynous, rock-infused menswear collection for spring/summer 2019
Founded in 2002 by Korean designer Woo Young-mi, her namesake label is famed for its exquisite designs for men from a woman's perspective. After succeeding her mother at the helm, creative director Katie Chung has also proven a keen observer of details. This shines through in the Seoul-based brand's creations, which focus on the concept of balance and a precise colour mix such as sky blue, cream and sulphur.
In its recent seasons, Wooyoungmi has featured a variety of fabrics and silhouettes that meld vintage with futurism. For spring/summer 2019, Chung's second collection as the sole designer, oversized shoulders and pointed suit collars garnered a great deal of attention. The brand also paid tribute to late rocker David Bowie with a matching jacket and shirt in glam yellow, as in the famed photograph by Terry O'Neill, while the enduring combination of PVC pieces and tight trousers also pointedly expressed the rock 'n' roll spirit.