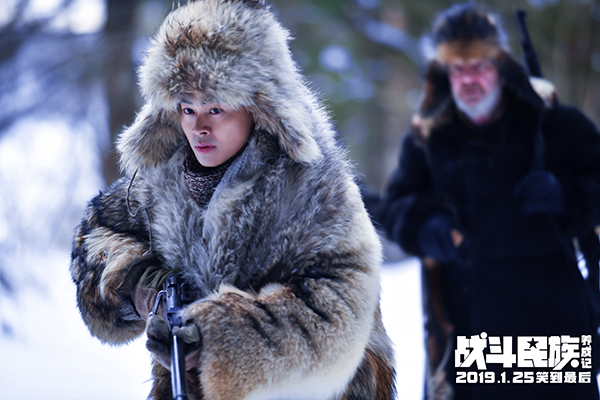 A new comedy film is the first production of a 2017 bilateral agreement, Xu Fan reports.
A marriage proposal may sound romantic to many, but in a new film, it turns into a tough battle for a Chinese man who travels to Russia to seek the blessings of his prospective father-in-law.
That is the story of How I Became Russian, the first Sino-Russian production since the two countries signed a framework agreement on jointly making films in 2017.
Adapted from an earlier Russian TV series of the same title, the new feature-length comedy was released across Chinese mainland theaters on Thursday and is scheduled to debut in Russia in early February.
Many cast members of the acclaimed series, which has been given 9.1 points out of 10 on Chinese film and TV review site Douban, reprise their roles in the film, with newcomer Dong Chang playing the lead character, a Shanghai doctor who speaks fluent Russian and falls for a Russian oligarch's daughter. He follows her to Moscow to meet her parents but unexpectedly encounters a string of harsh tests.
Reluctant to bless the lovebirds, the tycoon father, played by veteran Russian actor Vitaliy Khaev, attempts to use "typical" Russian ways to scare away the young man-from a vodka-drinking competition and jumping nude into icy waters to hunting bears in the wild. When all such means fail, the stubborn father even bribes his daughter's former boyfriend to set up new hurdles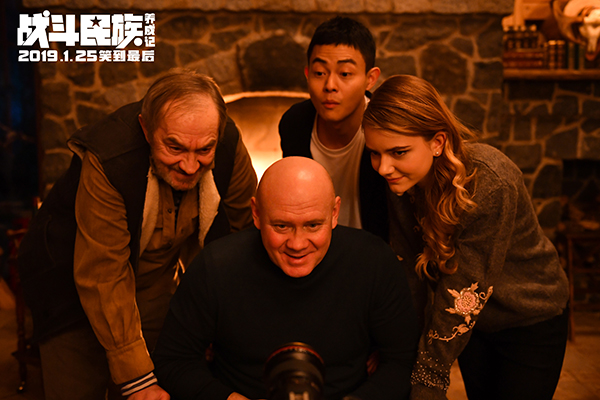 For Xia Hao, who has co-directed the film with Russian filmmaker Akaki Sahelashvili, the shoot became an opportunity for the young Chinese director to learn more about Russian culture and lifestyle.
"I have some friends who are married to Russians. Their stories are inspirational to me," Xia tells China Daily during a promotional event for the film in Beijing.
Xia learned about the project in 2017 while preparing for another film and found the script funny. After rounds of discussions to polish the script, the film started shooting on Jan 1, 2018, in Shanghai, with more sequences shot in Suzhou, Jiangsu province, as well as in Beijing before moving to Moscow two weeks later.
"Most rich Russians live in the suburbs of Moscow, which are somewhat similar looking to the areas outside Beijing's Sixth Ring Road," says Xia.
"It took us five or six hours to drive from downtown Moscow to the filming locations. The story is mainly set there," he says, adding that the outdoor temperature was nearly minus 10 C last winter.
Aside from the freezing cold and snow, the language barrier was a challenge for the crew.
Dong, an actor from the National Theater of China, reveals he had a Russian teacher who coached him the lines from the script and corrected his pronunciation during shooting of the film.
"I had never been to Russia before shooting began in Moscow. It was a very exciting and fresh experience to 'live' like a Russian," says Dong, who also makes his big-screen debut with this film.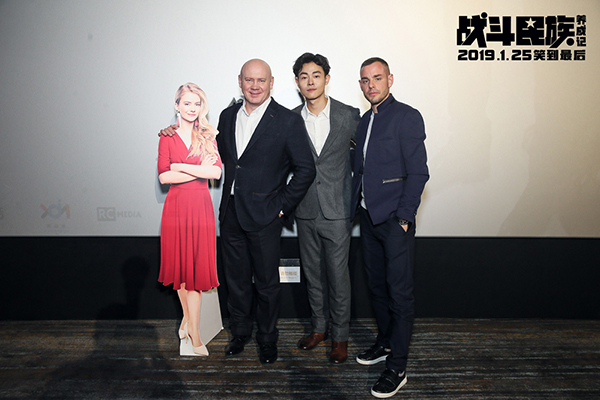 Dong recounts filming a scene where his character is pushed into icy water following a sauna. The scene is inspired by a traditional Russian custom to enhance children's physical endurance.
A fan of Soviet-era films, Xia says the Russian film industry stagnated in the 2000s, and its influence among domestic moviegoers fell.
China and Russia share some cultural similarities, he says, and adds that the two countries could cooperate more to make movies that can challenge Hollywood.
Additionally, he believes that films can increase mutual understanding and shake off stereotypes that exist about one another among the people of both countries.
China's rapid expansion in the internet era has been exemplified by mobile apps and electronic payment models that stunned some Russian members of the crew, Xia says.
Contact the writer at xufan@chinadaily.com.cn