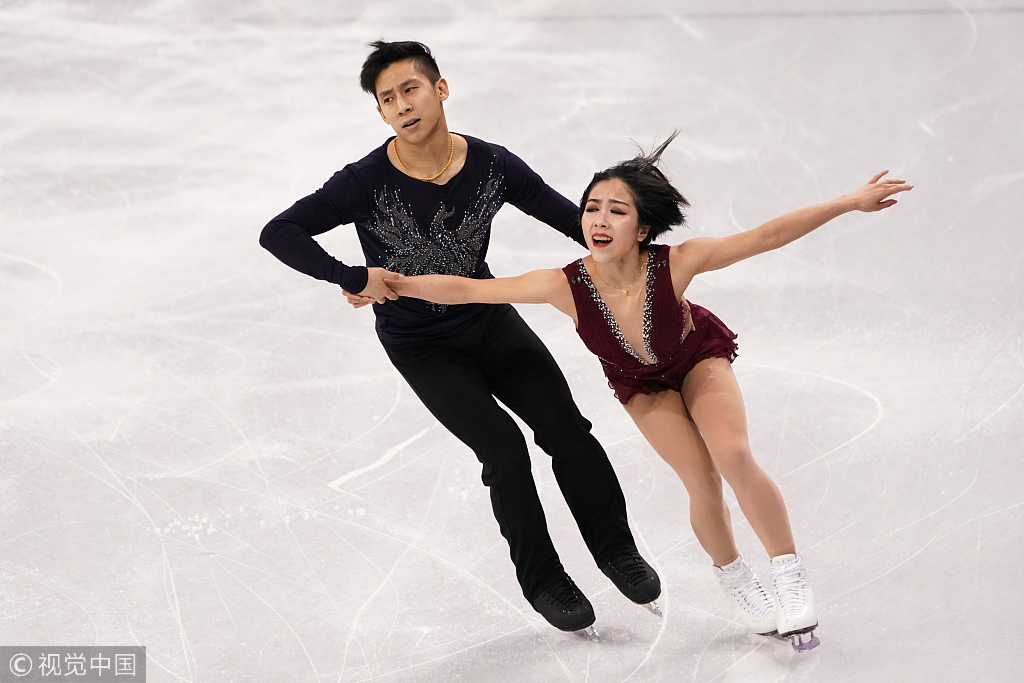 Canadian choreographer has high hopes for China's premier pair
Canada's Lori Nichol, one of the world's leading figure skating choreographers who has worked with the Chinese team for more than 10 years, is predicting a gold medal for the pairs team of Sui Wenjing and Han Cong at the 2022 Beijing Winter Olympics.
"I think they have a very good chance of winning Olympic gold if they can stay healthy," Nichol said.
A four-time winner of the Professional Skaters' Association's (PSA) Choreographer of the Year award and the 2010 recipient of the PSA Sonia Henie award for bringing positive and favorable recognition to the sport, Nichol was elected to the PSA Hall of Fame in 2011 and to the US Figure Skating Association's Hall of Fame and the Skate Canada Hall of Fame in 2012.
In March 2014, she was inducted into the World Figure Skating Hall of Fame.
Nichol arrived in China this week to train with several world and Olympic champions. She previously choreographed routines for Shen Xue and Zhao Hongbo, who won gold at the 2010 Olympics in Vancouver.
"I think the standard of athleticism and artistry that Sui and Han have achieved is on a different level. They just need to stay healthy and keep going. They are not only good, but eager to have more. You can feel the energy in them.
"I think they are also very good at dealing with pressure, which will be crucial when competing in the Olympics at home."
Nichol has also worked with Peng Cheng, Jin Yang and Jin Boyang this season.
"Peng Cheng and Jin Yang have improved a lot, and I think if they continue to train hard they also have a good chance to win an Olympic medal. They were second at the Grand Prix Final, and I hope that victory will help them build more confidence in training," she said.
"I also think Jin Boyang has a good chance for a medal at the 2022 Olympics. He is learning very quickly."
Jin Boyang won a bronze medal at the 2017 World Championships and finished fourth at last year's Winter Olympics in Pyeongchang, South Korea.
"When you are coming up very young and don't understand everything, you just train hard and skate well ... and then there's a medal. But after that, you begin to understand there is pressure too, and dealing with that is the champion's experience," said Nichol.
"It takes time to adjust to the atmosphere and to things like social media and fan expectations. You learn the right way to train, and I think Jin is going to figure it out. He's such a great guy ... I call him 'Sunshine'. When he comes to the rink, everything wakes up. I really hope he can get the gold."
Sui and Han said their new programs are different and challenging, which is a result of Nichol's innovation.
"Both programs are quite innovative, because we have time this year. Sui had injuries and they didn't compete at the Grand Prix," said Nichol.
"We have time to study, to find the right music and to work on the movements. We have many different ideas.
"Creativity takes time, so we want everything to be brand new, and I think we're on it. We were very excited for the programs to debut at the Four Continents."
The Four Continents Figure Skating Championships open on Feb 7 in Anaheim, California.
Xinhua