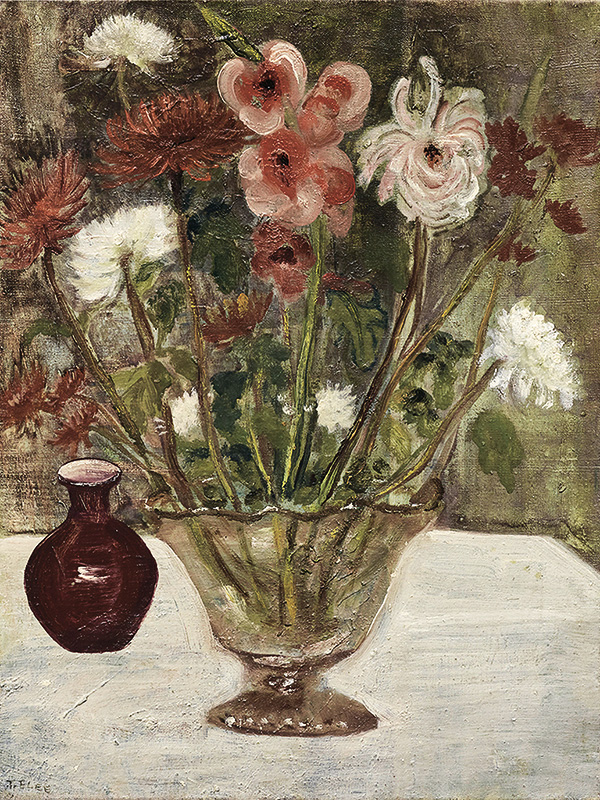 The late Cantonese artist Li Tiefu (1869-1952) once said, "All my life, I've had two passions: revolution and art."
Li, who died nearly seven decades ago, is less well-known today since he spent half his life in North America and remained distant from art communities.
But he was a pioneer of Chinese oil painting. He was among the first Chinese to receive academic art training overseas.
Li was also a revolutionary.
He helped finance the work of Sun Yat-sen (1866-1926), who was three years his senior and also hailed from Guangdong province.
Li helped establish North American divisions of influential unified groups that Sun had co-founded, such as Xingzhong Hui (Revive Chinese Society) and Tongmeng Hui (United League).
The One Beyond the Ordinary, an exhibition running at the Art Museum of the Beijing Fine Art Academy, portrays Li's creativity and patriotism.
The exhibition, which runs through Sunday, shows Li's oil paintings and ink works. Most are on loan from the collection of the Guangzhou Academy of Fine Arts, where Li became an honorary professor two years before he died.
Li joined the large diaspora from Guangdong, who moved overseas in hopes of better lives earlier.
He was sent to live with his uncles in Canada at age 16.
Li attended a fine arts college in the country.
He moved to the United States in 1905 and continued to improve his painting skills at several stateside art schools.
The painter studied under renowned US artists John Singer Sargent and William Merritt Chase, who taught him European art's classical traditions.
Li's oil works and watercolors demonstrate meticulous brushstrokes and refined color schemes.
He also imbued his works with the serenity and poetry of Chinese sensibilities.
"Anyone who sees Li's paintings will find the brushwork stunning," the Beijing Fine Art Academy's art museum's director, Wu Hongliang, says.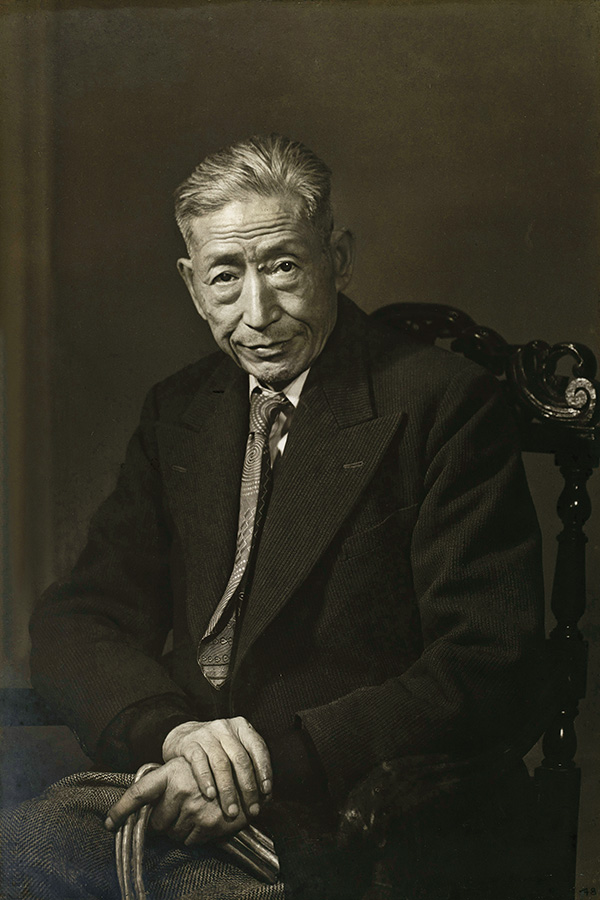 "He's undoubtedly China's first career oil painter."
Li became a member of the National Academy of Design in New York in 1916 and began to exhibit regularly.
As his art career took off, he also devoted himself to assisting Sun with his revolutionary activities in North America and funding for Sun's mission to end monarchy in China.
Li had been one of Sun's first supporters, starting in the early 1900s. He aided the establishment of Tongmeng Hui's New York division and served as its secretary for six years.
He organized performances and plays, and directed films to raise funds to propel the idea of modernizing China through revolution among Chinese expatriates.
Li returned to Guangdong in 1931, after 46 years in North America. His homeland was facing war against the invading Japanese forces. He spent the 1930s and '40s traveling across the country to learn about his homeland's people and landscapes.
He mostly lived in Hong Kong to paint, teach and exhibit.
His many watercolor works created during the period depict Hong Kong's mountains, seashores and woods. Many of the scenes he depicted vanished as rapid urbanization transformed Hong Kong in the following decades.
Wu says Li received adequate education in classical Chinese literature and arts before going abroad.
He continued to study ink painting and calligraphy throughout his life.
"People who visited him in New York often said he practiced calligraphy every day."
Li revisited the subjects of tigers and eagles in his ink paintings between the 1930s and '40s. He rendered to the animals with an unyielding spirit he hoped to awaken in his people, when promoting Chinese revolution while in the US.
His art assisted his revolutionary development. And his experiences as a revolutionary in turn also developed his art, Guangzhou Academy of Fine Arts head Li Jinkun says.
Li Jishen, a statesman and one of the founding vice-chairmen of the Republic of China, introduced Li to others in 1944 by saying: "His art is his life. He cares nothing about fame or wealth. He takes little interest in socializing."
Li left a calligraphed couplet that's displayed at the current exhibition that shows pride in his aloofness: "My distant character makes it difficult for me to agree with mundane pleasures. I'm too leisurely to find enjoyment in the worldly hustle and bustle."