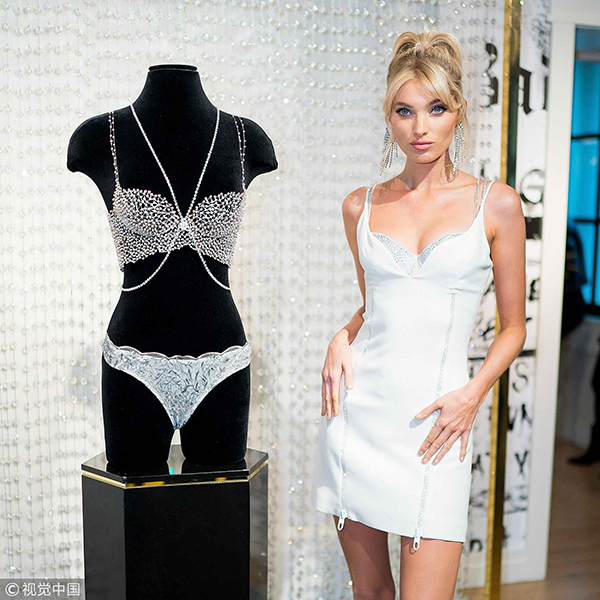 The annual fashion show of the world's high-profile lingerie brand Victoria's Secret unveiled that Swedish supermodel Elsa Hosk will wear this year's Fantasy Bra, which is worth one million US dollars.
The piece was created with over 2,100 Swarovski Created Diamonds, and a topaz in the center, weighing 71 carats. It took more than 930 hours to make it. Last year, the Fantasy Bra worth two million US dollars, was worn by Brazilian model Lais Ribeiro.
But there is one thing new for this year's show. Even the million-dollar bra is the only one in the world, for those who want the same piece could purchase one for themselves, a version made of Swarovski crystals could be purchased from the brand's selected stores and online for 250 US dollars.
What else to expect from the show?
The annual fashion show is set to kick off on November 8 in New York City, but the show will not be broadcasted on TV and online until December 2.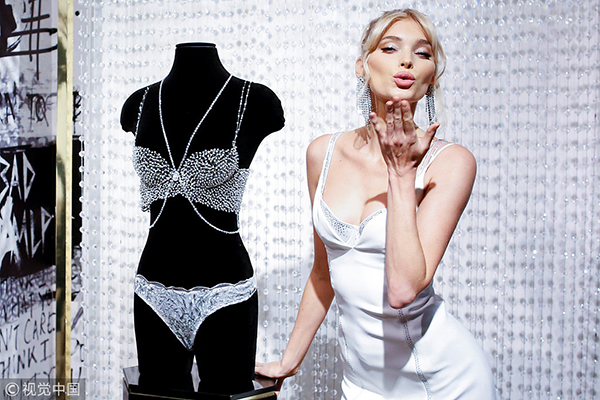 Last year, the lingerie brand made a debut in Shanghai, China, aiming at the growing Chinese market. It has also been held in London, Paris, Miami and Los Angeles.
A number of familiar models have confirmed to walk the show this year, including Gigi Hadid, Bella Hadid and Kendall Jenner. New debuts will also be made, such as Winnie Harlow, Duckie Thot, Kelsey Merritt, Iesha Hodges.
Winnie Harlow, who is now the fashion world's biggest stars, said that representation is very important and she hopes to promote body positively on the runway.
Compared to the record number of seven Chinese models, this year only four will make their returns and all are veteran angels for Victoria's Secret.
Xi Mengyao, despite her falling on the runway last year in Shanghai, has confirmed to return. He Sui will walk for her eighth time, and Estella Chen, the French-Chinese model who made her debut last year in Shanghai, will also return. Liu Wen, who has recently launched her own cashmere brand, will walk the lingerie brand's runway for the seventh time.