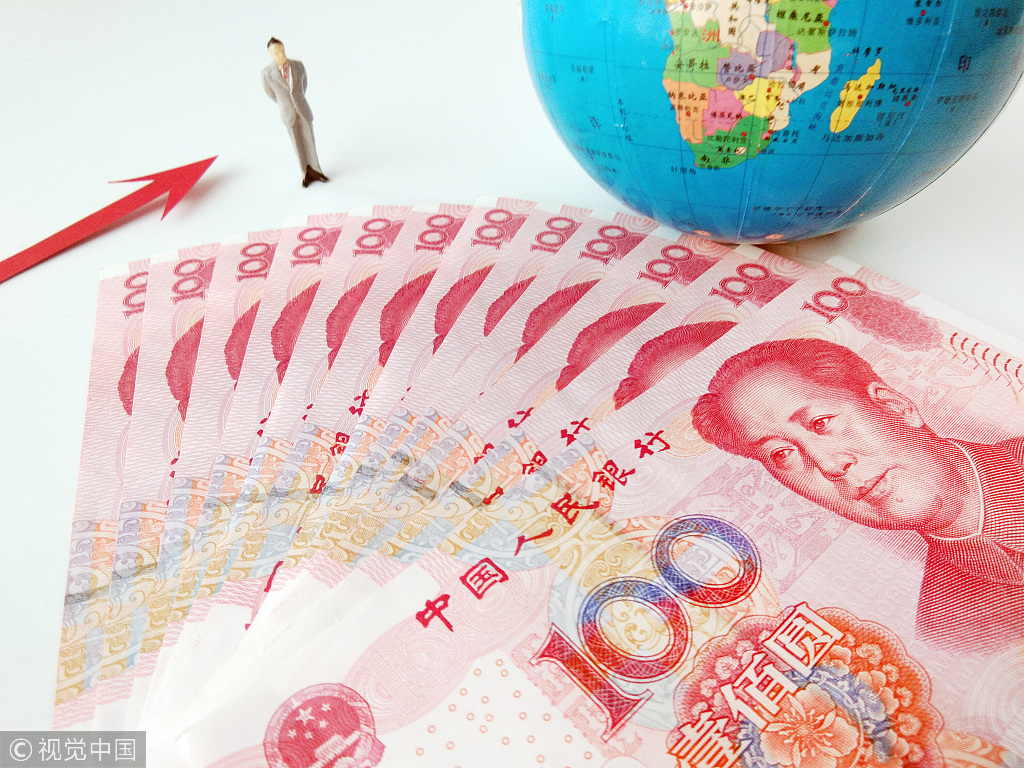 The ongoing internationalization of China's renminbi has become an important currency for cross-border trade and investment, according to company representatives and other experts during a forum held at the China International Import Expo on Tuesday.
Pan Gongsheng, deputy governor of the People's Bank of China, said the internationalization of the renminbi, which started in 2009, has provided more financing possibilities for import and export companies. Investment channels have been increased and the business environment has improved, Pan said.
Li Chenggang, assistant minister of commerce, said the internationalization of the renminbi has helped to lower costs and prevent foreign exchange risks. Meanwhile, investment and free trade have been greatly facilitated, he said.
He Yajun, chief finance officer of IKEA Supply China, said the internationalization of the renminbi has led to more convenient transaction procedures and helped companies to avoid certain risks, enabling IKEA China to integrate into the corporation's global settlement strategy.
At the same time, IKEA Supply China has promoted renminbi settlement to its domestic suppliers, the majority of which are small and medium-sized enterprises, He said. Although these SMEs held a wait-and-see attitude at the beginning, the relatively stable renminbi rate has convinced them to go for the change, she said.
"At present, about 50 percent of the suppliers have converted to renminbi settlement, and the ratio is expected to top 90 percent soon," she added.
Dutch technology giant Philips started cash pool management in renminbi in China earlier this year. With an offshore account opened in the China (Shanghai) Pilot Free Trade Zone, Philips China can be included in the company's global headquarters' management, said Liu Ling, senior vice-president of Philips Greater China.
"In the past, the currency rate was an important issue when we negotiated with our suppliers. But with the internationalization of the renminbi and transactions settled in renminbi, the problems can be solved and we can focus more on the business itself," said Liu.
Qu Hongbin, chief China economist at HSBC, said the renminbi will rise as the world's third-largest reserve currency in the next five years. The internationalization of the renminbi is the key to the further opening-up of the financial sector and thus should be placed at an international level, he said.