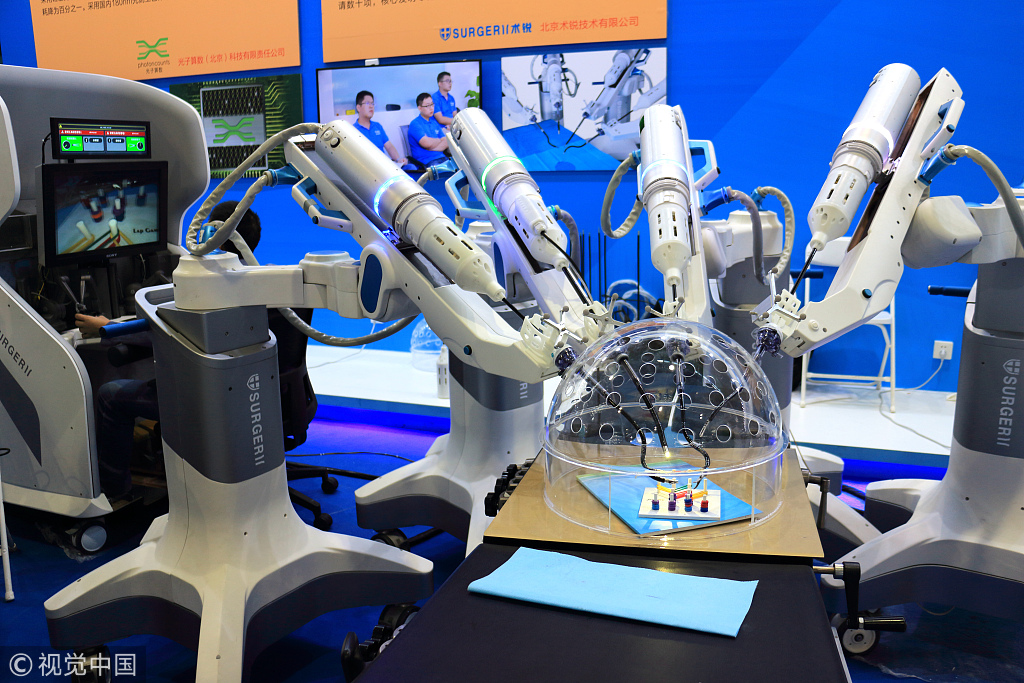 High-tech innovations have been a highlight of the 2018 National Mass Innovation and Entrepreneurship Week in different parts of China and overseas.
The main venue of this year's weeklong event, from Oct 9 to 15, is Chengdu, Southwest China's Sichuan province, marking the first time for a western Chinese city to host the event.
The Beijing venue will hold a series of events such as a high-quality development forum, innovation and entrepreneurship contests, a regional collaborative innovation development symposium, and launching and signing ceremonies for key projects.
In addition to showcasing cutting-edge innovations in different cities around the country, the event also takes place overseas, with over 100 activities happening in different countries.
The inaugural National Mass Innovation and Entrepreneurship Week kicked off in 2015, after Chinese Premier Li Keqiang proposed the mass entrepreneurship and innovation campaign at Summer Davos in September 2014.