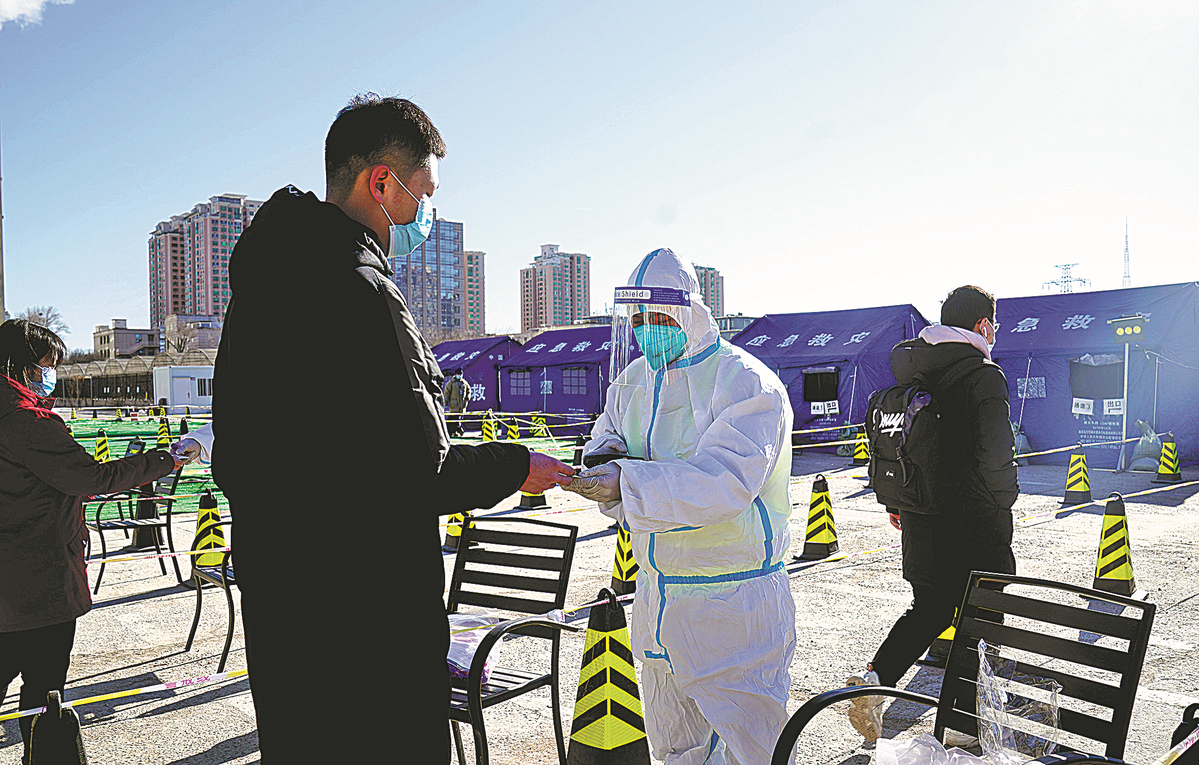 The recent outbreaks of novel coronavirus infections in the country have revealed the different lives of people.
Tracing the movements of a woman in Beijing who was confirmed to be infected with the virus to identify potential close contacts showed that she went shopping at different high-end malls and skiing. While a casual laborer from Henan province who tested positive, traveled across many regions, working past midnight for days on end carrying sandbags, cement and construction waste, in order to feed his family, including a paralyzed father and a mother with a broken arm. In 18 days, he went to more than 20 workplaces in Beijing to earn money.
No wonder some call these cases as a realistic version of Folding Beijing, a science fiction novel depicting the lives of people in different sides of the same city.
However, it is wrong to point fingers at the young woman simply because she is able to live a better life than the man. What's really important is to narrow the wealth gap and achieve the goal of common prosperity, just as the Chinese government reiterates.
People should notice that despite their sympathy for his hardships, the 40-something man surnamed Yue never feels sorry for himself.
Besides his daily hardships, he is also dedicated to another mission: to find his lost son who went missing about one and half years ago.
People can't help but feel sympathy for him, but Yue said: "I just try my best to do my job well to earn money and look for my son. All I do is live, and take care of my family."
China has built a moderately well-off society in an all-round way and lifted all Chinese out of absolute poverty by the end of 2021, but there are still many people like Yue who live just above the extreme poverty line or lead a very hard life. Their hardships have been aggravated by the COVID-19 pandemic.
The authorities have already emphasized that measures need to be taken to prevent many people falling back into poverty. It is important for the authorities to pay special attention and introduce preferential policies to ensure that these people, who are not impoverished but who have extremely hard lives, have stable jobs and income to support their families, especially in such a difficult time.
Just as the government has said, the victory against poverty must be consolidated with continuous and hard efforts. Concrete measures are needed to help casual and part-time workers.
Despite the hardships he faces, Yue never complains about his difficulties. He works hard to care for his family, and continues to look for his son. He may have no money and no fame, but he is somebody that we can look up to.
The author is a writer with China Daily.