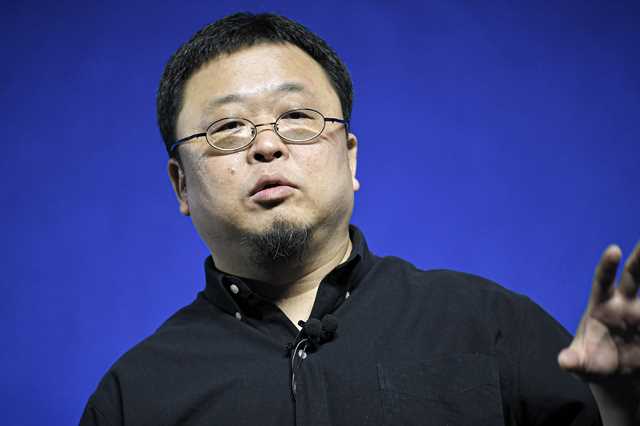 The restrictions imposed on Chinese entrepreneur and internet celebrity Luo Yonghao, the founder of smartphone brand Smartisian Technology, have been lifted as he strives to pay the debt caused by the financial problems in his struggling ventures, Tianyancha, a business data provider, reported on Wednesday.
Luo's livestreaming account on Douyin - the Chinese version of Tiktok, said to The Paper that "it's good news that Luo was no longer 'a person subjected to enforcement', but the debt he owes hasn't been cleared off yet", and he's still trying to fulfill his promise as planned, it said.
Due to management troubles, Luo and his tech company Smartisian slipped into financial problems in the second half of 2018 and defaulted on payments to suppliers.
In Nov 2019, Luo said on Weibo - Chinese Twitter-like social media platform, that the company owed about 600 million yuan ($94.26 million) in debt, and around 300 million had been paid back in the past 10 months.
Six months later on April 1, 2020, the once-broke entrepreneur made his e-commerce livestreaming debut on Douyin, selling a variety of goods from spicy lobsters, chocolates and toothbrushes to Xiaomi smartphones.
The three-hour livestreaming earned more than 48 million views and generated over 110 million yuan in total sales volume, setting a record high on Douyin.
In an interview with Tencent News last year, Luo said he would make efforts to pay off the total 600 million debt by the end of 2021.
The entrepreneur also indicated on Weibo on Oct 19 that he would return to tech industry in 2022, and set up a "metaverse company" in his next venture project.