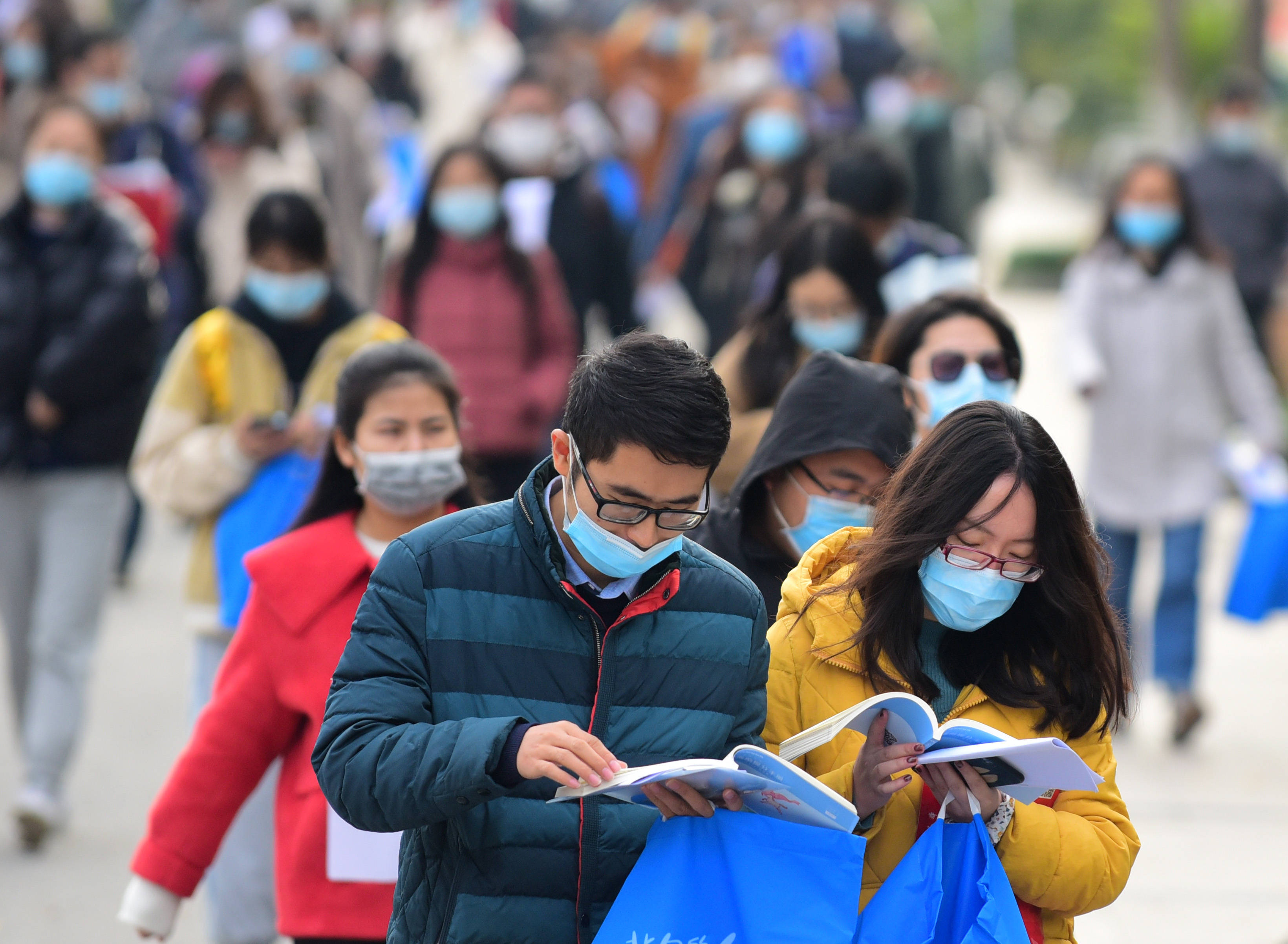 China's civil servant exam, or guokao, is seeing fierce competition, as around 778,000 people have registered for the exam as of Wednesday, China Youth Daily reported.
The number of applications increased by 200,000 compared to last year, with an average applicant to job opening ratio of 19:1.
The country plans to hire 31,200 civil servants to work for 75 central agencies and 23 institutions directly attached to them in the 2022 civil servant recruitment drive, according to the State Administration of Civil Service. Applications will be accepted online from Oct 15 to 24, with positions to be posted on authorized websites.
The most sought-after vacancy is a post in Ngari prefecture of the Tibet autonomous region, with a competition ratio of 2,245:1, followed by a position under the All-China Federation of Trade Unions with a ratio of 2,016:1. Of the 16,745 jobs open for recruitment, 510 openings accounting for 3 percent of the total have not attracted any applications, many of which are for front-line departments in law enforcement.
"Differences in preference between jobs are primarily due to the application threshold. Jobs with lower academic requirements and fewer prerequisites indicate more chances for the applicants," said Guan Lian, vice-dean of the National Human Resources Institute for Service Outsourcing.
According to statistics, around 94 percent of civil service jobs in 2022 require a bachelor's degree.
"If the national civil servant exam can provide more positions and chances for graduates from higher vocational schools, it can solve the problem of some positions demanding excessively high academic requirements, as well as assess applicants from the match between their professional abilities and job requirements," Guan said.