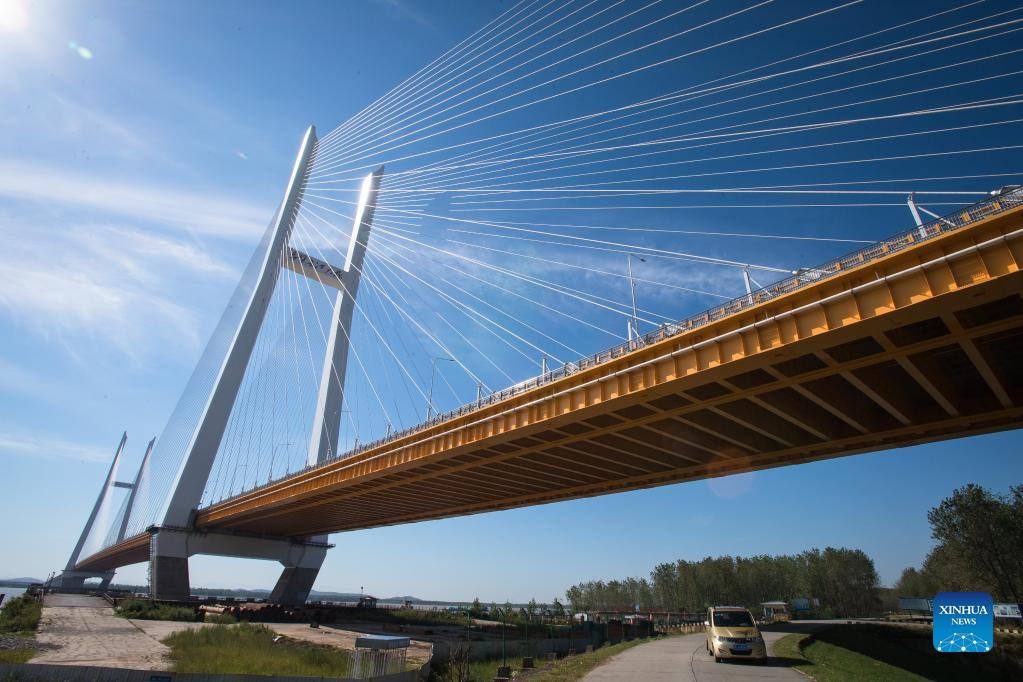 China will have built up significant strength in transportation by 2035, with a modern and integrated transport system supporting the country's national modernization goal, according to a report released by the China Academy of Transportation Science, at the second UN Sustainable Transport Conference in Beijing on Thursday.
China highlighted its "National 1-2-3 Travel Circle" plan which aims to set up the transport system with one hour to commute in cities, two hours to travel within city clusters, and three hours to travel between major domestic cities, by 2035.
International logistics efficiency is also expected to be increased. Based on the "Global 1-2-3 Logistics Circle" plan, express package delivery will only take one day within China, two days to neighboring countries, and three days to major global cities.
According to the Outline on Developing Integrated National Transport Network, China will complete a national comprehensive and multidimensional transport network by 2035, featuring safety, intelligence, green and energy-intensiveness.
The network will offer a smooth and convenient traffic system with efficient operation, and modern services will be in place as well.
By 2035, China will establish an innovation system for transport with advanced and safe key equipment, high-caliber professionals and a sound market environment, achieving the basic modernization of its transport governance, according to the report.
Four international transport hub clusters will be fully established, namely, the Beijing-Tianjin-Hebei Region, the Yangtze River Delta, the Guangdong-Hong Kong-Macao Greater Bay Area, and the Chengdu-Chongqing Economic Circle, the report noted.
The three-day UN Sustainable Conference began on Thursday, focusing on opportunities and challenges for all modes of transport – road, rail, aviation as well as waterborne, and seeking to provide concrete solutions for developing global transport systems in a safe, accessible, green and resilient way.