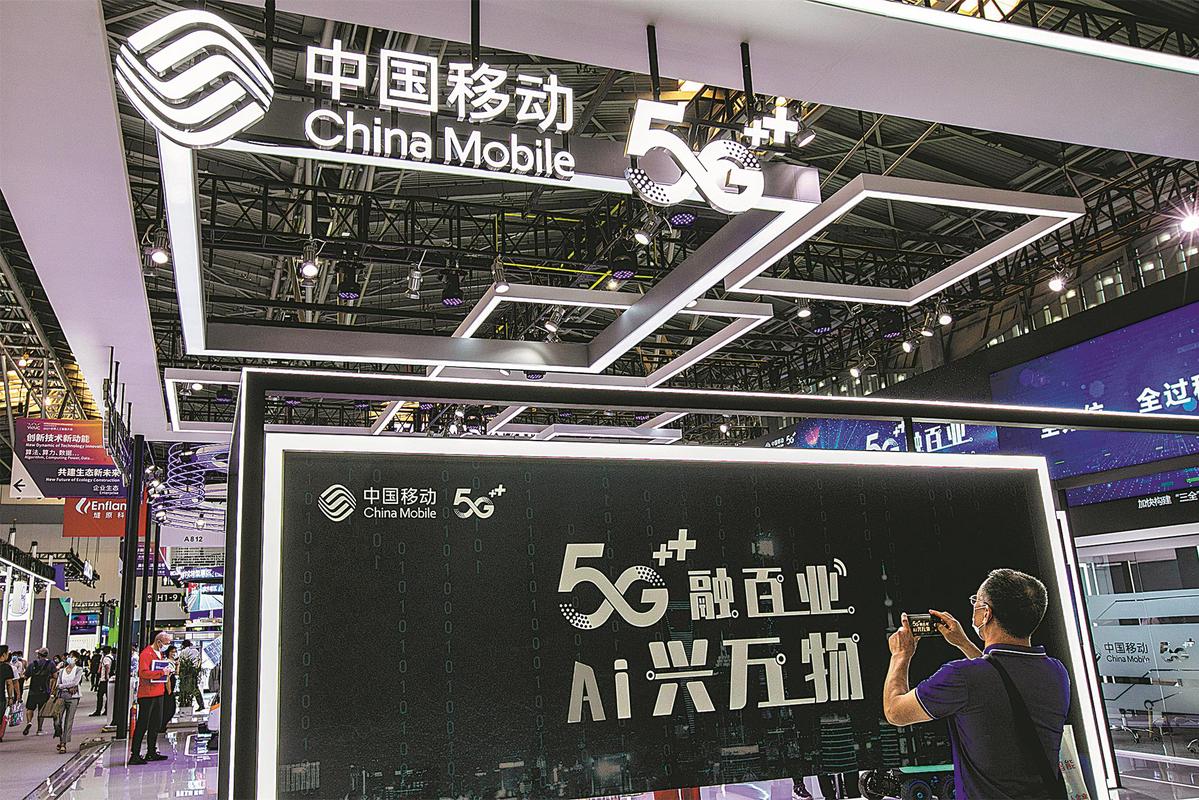 The industrial internet of things, or industrial IoT, will have a significant impact on the economy by transforming many enterprises into digital businesses, according to experts.
This will pave the way for new business models, improve efficiency and increase employee and customer engagement, they said.
Wang Zhiqin, deputy head of the China Academy of Information and Communications Technology, a think tank based in Beijing, said that as a typical application of 5G, the industrial internet can inject new vitality into upgrading a wide range of traditional sectors.
Various industries and applications have embraced the industrial IoT, and the data generated from devices is creating new opportunities to improve business results, Wang said.
The industrial IoT refers to the extension and use of the IoT in industrial sectors and applications. With a strong focus on machine-to-machine communication, big data and machine learning, it enables industries and enterprises to have better efficiency and reliability in their operations. It encompasses industrial applications, including robotics, medical devices and software-defined production processes, according to market research company Gartner Inc.
To better use the advantages of the industrial IoT, Chinese companies are scrambling to expand 5G network coverage and experiment with its application in new industrial scenarios.
For example, China Mobile, the nation's largest telecom operator, aims to accelerate the application of the industrial IoT in manufacturing, healthcare, vehicles, ports and other areas.
Zhao Dachun, deputy general manager of China Mobile, said 5G is deeply integrated with artificial intelligence, the IoT, cloud computing, big data and other technologies, which will help thousands of industries embrace digitalization.
Huawei Technologies Co recently applied its IoT operating system HarmonyOS in the mining sector to boost efficiency and better protect miners.
Customized as HarmonyOS for Mining, the system brings the power of the IoT to that industry. It also provides services for the digital and intelligent transformation of the coal industry, Huawei said.
According to the company, HarmonyOS for Mining can connect 20 different sets of equipment and is being used to offer miners safety assistance and to support robot inspection in areas of Shendong Coal Group's four mines and six factories.
Global market intelligence company International Data Corp said that during the COVID-19 pandemic, more importance has been placed on using the IoT in public healthcare and telemedicine, remote education, disaster management, online retail, food delivery, logistics and transportation, and smart home services.
Sharad Kotagi, associate market analyst at IDC Asia/Pacific, said: "Although COVID-19 continues to impact economies in the region, more than two-thirds of organizations intend to retain their IoT budgets at the same or an increased level-with 50 percent of them increasing such investment.
"This is because enterprises view the IoT as a key platform to build new business models, helping them evolve and grow in the new normal with a focus on people and infrastructure."
However, IDC warned that while the IoT is becoming acceptable across various application areas, managing and archiving the data generated from connected devices is critical for the success of industries.
According to a report by research company Grand View Research Inc, the market size of the global industrial IoT is expected to reach $1.11 trillion by 2028, registering a compound annual growth rate of 22.8 percent from this year to 2028.
The strong emphasis placed by industries such as manufacturing on automation, predictive maintenance and efficient supply chain management is expected to drive market growth over the forecast period, Grand View Research added.