A hydrogen-powered racing car became the first exhibit of this year's China International Import Expo to clear customs when it arrived at Shanghai Pudong International Airport on Sep 27 from France.
Customs clearance took only a few minutes because of the facilitative measures introduced by the General Administration of Customs for CIIE exhibits.
A prototype of the MissionH24 project, the car will be featured at the booth of French multinational tyre manufacturing company Michelin during the expo, which will be held from Nov 5 to 10.
The company said the racing car is equipped with special tyres, 46 percent of which was made with sustainable materials.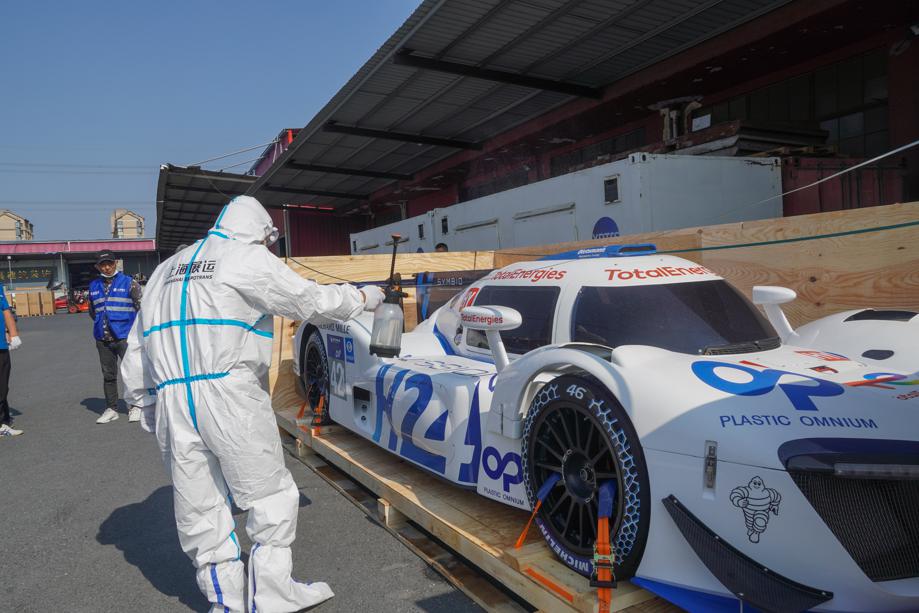 Symbio, a joint venture between Michelin and automotive equipment manufacturer Faurecia, provided the car with hydrogen fuel cell technology, which produces propulsion power with zero emissions.
Kamran Vossoughi, president of Michelin China, said the company will showcase its efforts and innovations in sustainability at the expo.
Michelin China first participated in the CIIE last year and is the current chair of the expo's smart mobility and new energy special committee.
Feng Jianhui, senior manager at the operation center of the National Exhibition and Convention Center (Shanghai), said the center has since August been arranging for logistics companies to work at the event venue to provide better service for exhibitors.