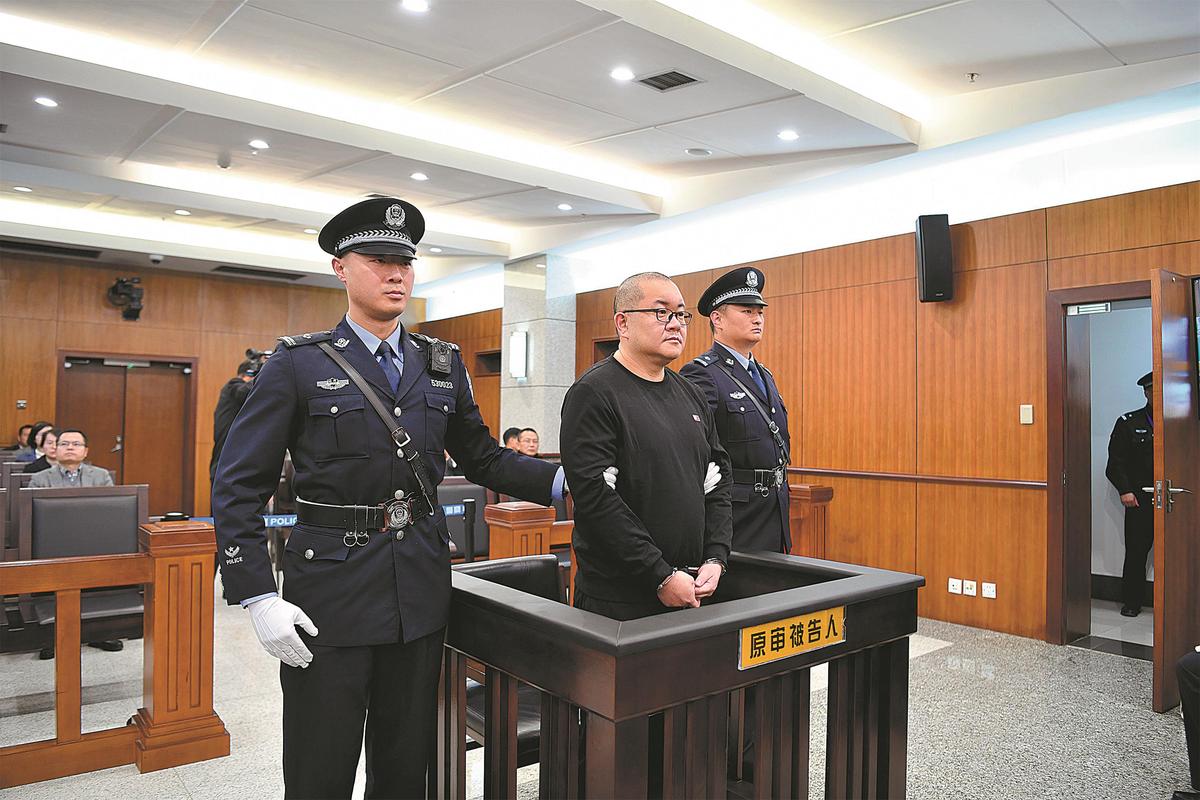 Episodes have been watched more than 3 billion times on Tencent Video site
Meng Fanxi started to watch Crime Crackdown, a television drama series based on China's campaign against organized and gang-related crimes, last month because veteran actor Sun Honglei, his personal favorite, was one of its stars.
After following the drama on the Tencent Video streaming site for several days, Meng, 25, said: "I couldn't stop it, as the sensational plots, mostly adapted from real-life cases, were so attractive. I even paid the internet platform to become a premium subscriber so that I could enjoy the right to watch four episodes in advance every week before they were aired on TV or screened online, which I'd never done for any other TV series before."
Meng, who works for a financial institution in Beijing, said the online drama gave him a chance to learn more about related cases that really happened and the country's efforts to combat organized crime, increasing his respect for laws and the justice system.
Under the guidance of the Communist Party of China Central Committee's Commission for Political and Legal Affairs, the 28-episode TV series tells the story of how an anti-gang supervisory group assigned by the central authorities investigates a mystery that has been unsolved for 14 years in a fictional city, and how it combats related organized offenses and officials who protect the gangs under what is known as a "protective umbrella".
Directed by Wu Bai, the show reveals the gang network in the city, telling how it developed into a huge threat to local residents with serious crimes, including disturbance of public order, rape and murder.
Broadcast online since Aug 9, the series quickly became a hit. Episodes have been watched more than 3 billion times on Tencent Video, and the show has achieved a score of 7.4 out of 10 on review site Douban and has also ranked as one of the most-discussed topics on China's Sina Weibo social media platform.
Ruan Chuansheng, a law professor at Shanghai Administration Institute who also followed the series, said its popularity could mainly be attributed to its adaptation of true criminal cases.
"The numerous online views of it signify people's constantly high attention to the crime crackdown and their increasingly strong desire for justice," Ruan said, adding that the series is one of the best channels to introduce the law to members of the public and help them know more about legal affairs.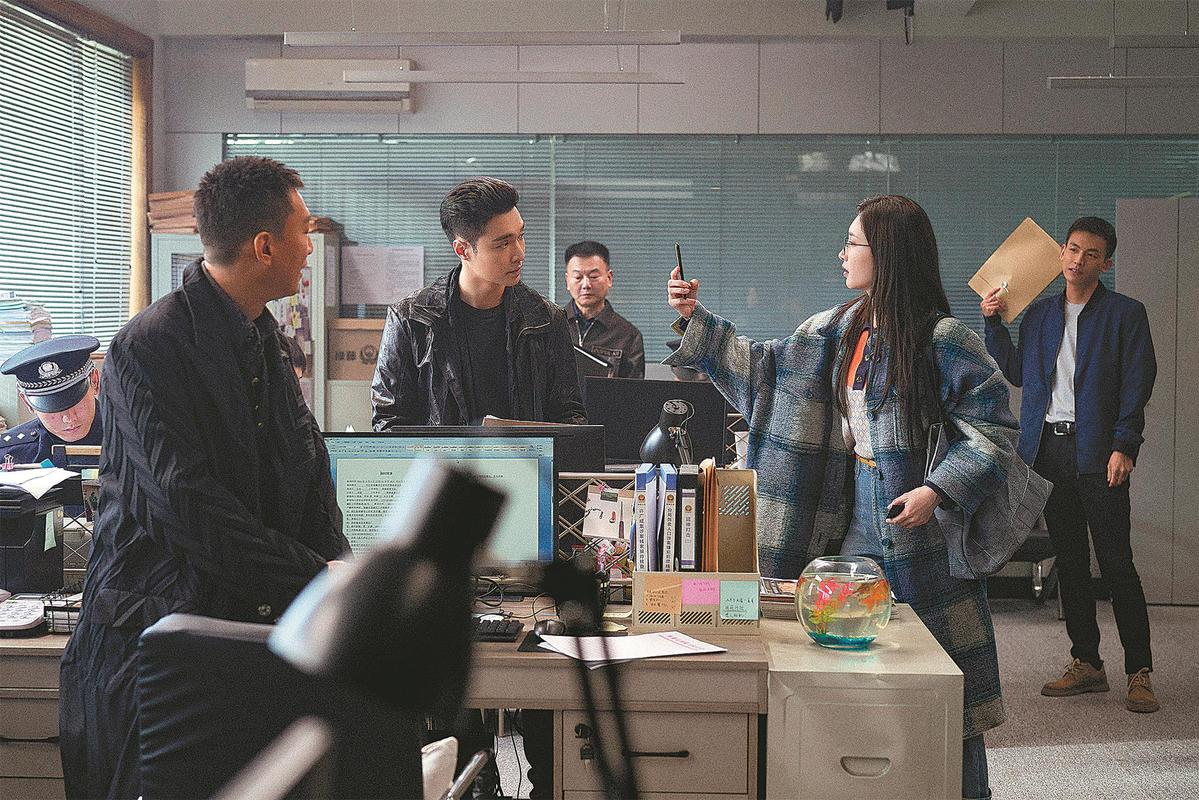 Real cases
Kong Yiying, 33, who works for an advertising company in Guangdong province, started watching the series online this month after frequent recommendations by her friends. She said in addition to the interlocking plot and wonderful performances by its actors, what made her follow it day and night is that the plot very much reflects real cases that were previously reported.
Among those cases, Sun Xing, a character in the TV series, is believed to be based on a high-profile gang leader, Sun Xiaoguo, who was sentenced to death in late 2019 and executed in Kunming, capital of Yunnan province, in February 2020 after the Supreme People's Court, China's top court, approved his death penalty.
Sun Xiaoguo attracted huge public attention because he dodged a death sentence after being convicted in 1998 of multiple crimes, including rape and intentional injury. He was freed in April 2010 after serving just 12 years and five months in prison, as his mother, a former police officer, and stepfather arranged for an early release by bribing prison and judicial officials.
He was captured again in April 2019 when several gangs, including one he led, were dismantled during a crackdown on organized crime in Kunming, and he was given the death sentence again in December 2019 when the high court reheard the case.
The case formed the main storyline in the series, with other cases that shocked the public also included in the plot.
One involved the burying of a body in a playground in Hunan province, and another that of Huang Hongfa in Hainan province, whose gang monopolized local entertainment venues and farming markets for 30 years.
Thanks to support from the commission, the TV series' producers managed to dive into more details about well-known cases, which contributed a lot to shaping the story.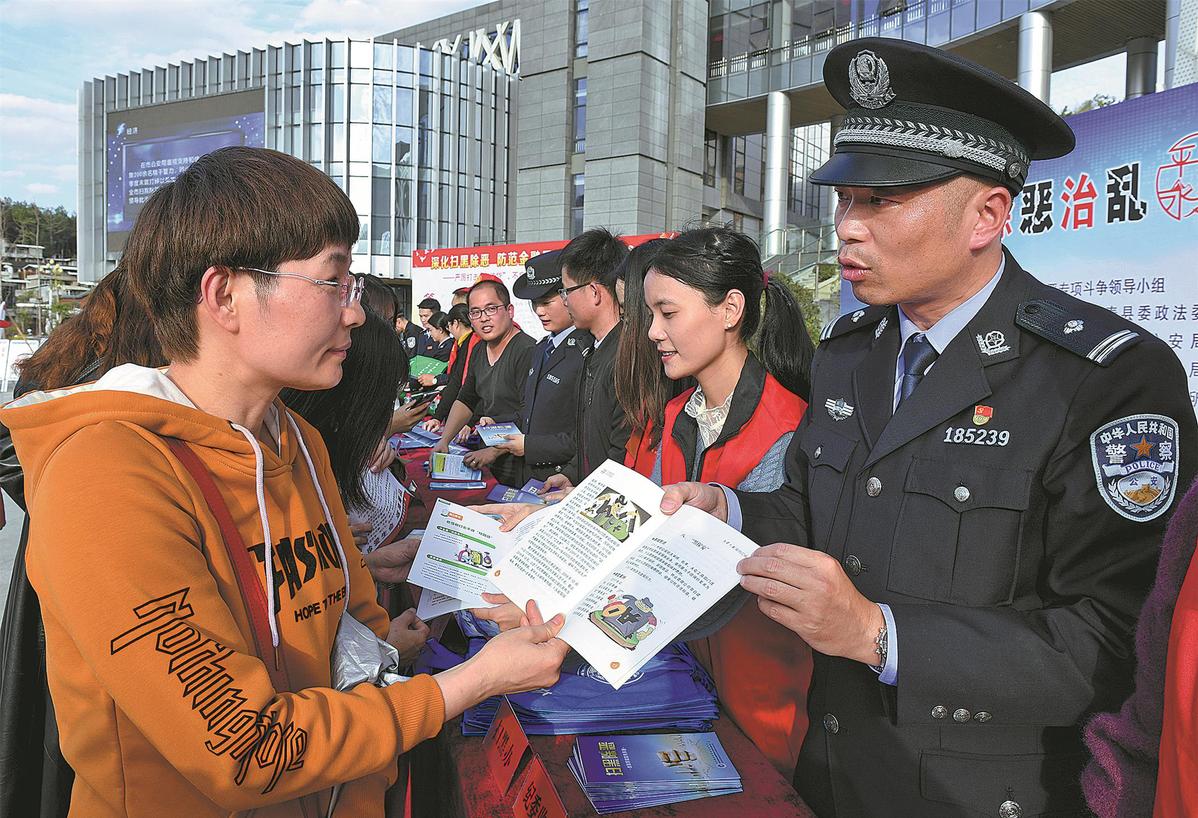 Open class
Compared with media reports and government statements, using the TV series to show people how serious organized crimes are and what the country is doing to fight them makes the crackdown much easier to understand, said Xu Hao, a lawyer from Beijing Jingsh Law Firm.
Xu said legal documents and some written reports are difficult for people to read because they include technical terms, and some complicated cases are also hard to depict fully in the limited time available for media reports on TV.
"But TV series such as Crime Crackdown are different, as they have enough time and creative space to show true stories more vividly to people," he said.
Li Lisha, a judge from a civil division at Beijing Haidian District People's Court, agreed. Together with colleagues, Li took various measures, including issuing brochures or posting online tips, to remind residents to be alert to some new types of loans to prevent economic risks, but the effect was not as good as she expected.
"But the TV series made it," Li said. "As shown in the series, some illegal loan practices, especially nude loans that request women to provide naked photos as collateral for loans on some online lending platforms, were shown to the audience, which aroused public attention and quickly became a hot topic on Chinese social media."
Many netizens said they realized the seriousness of such loans after watching the series, adding that they would be more prudent and sensible when receiving information about such loans.
"The TV series is like an open class on law," Li said.
"It enhances people's legal awareness and shares useful tips on how to protect legitimate rights and interests with them in a way that they can easily accept."
Shi Minqi, 27, a salesperson in Guangdong, said the TV series made her better understand that illegal activities are often disguised.
"I was impressed by every detail of its plot, as each one told me how important the rule of law is," she said.
Shi has also watched some other popular Chinese TV series related to crime crackdowns in recent years, including In the Name of the People, about the country's anti-corruption work, and Silent Truth, which tells the story of a prosecutor who helps a man's appeal in order to uphold justice after the man is wrongfully convicted.
"I've learned a lot from these TV dramas," she said. "They not only showed me how many efforts the authorities have made in the fight against crimes, but also helped me know how to protect myself when similar dangerous situations happen."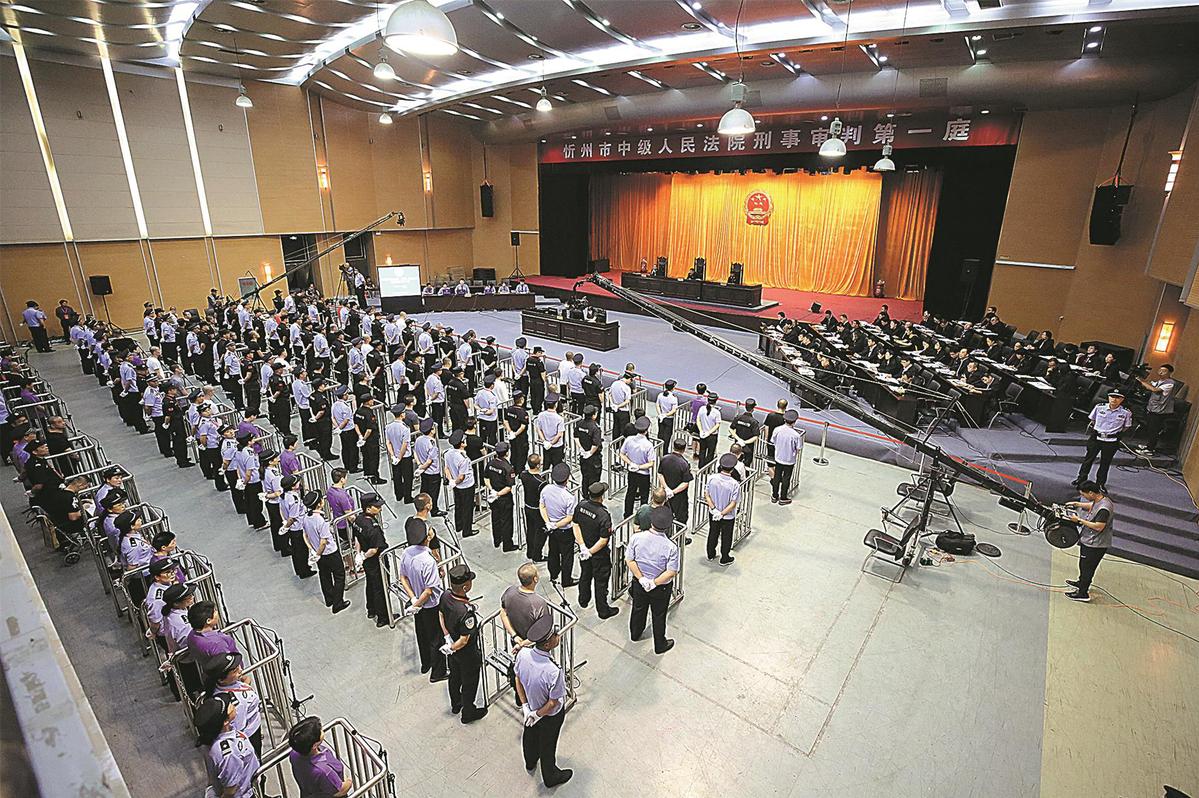 Great achievements
Meng said Crime Crackdown "gave me a warning about offenses and violations, asking me to keep vigilant to various risks in work and life".
Li, the judge, is much more familiar with judicial affairs and has more awareness about the need to prevent risks than regular folk, but said: "I was still shocked by these real-life cases and felt the significance of my job while watching Crime Crackdown. The TV series warned me to be more prudent in case handling and shoulder more responsibilities in ruling making, as justice will never be absent as long as each judicial step is well implemented."
She also lauded the authorities' great achievements in cracking down on organized crime in the past three years, adding the best way to consolidate the achievements is for everyone to respect laws and for every judicial worker to hold the bottom line of justice.
From 2018 to last year, 3,644 mafia-like groups were busted, 1.3 times as many as the total in the previous 10 years, according to statistics released by the commission in March.
Another 89,742 cases involving gang-crime-related corruption and "protective umbrellas" that sheltered gangs were also handled across the country, it said.
In the past three years, Chinese courts concluded 32,943 gang-related cases, and 53,405 defendants were given sentences ranging from at least five years in prison to the death penalty, it said.
A nationwide survey conducted by the National Bureau of Statistics showed that in the second half of last year, 98.4 percent of people said they felt secure, and 95.7 percent of respondents were "satisfied" or "relatively satisfied" with the effectiveness of the campaign.
Ruan, the Shanghai professor, said the TV series is a more vivid way to show the achievements compared with data, adding that introducing judicial work through movies or TV programs will also bridge the communication gap between government departments and residents.
"I'd like to watch more such TV series, but producers and screenwriters should respect the facts of cases when adapting them," he said. "The better way is to talk to judicial authorities or law experts before adaptation and production."
Li agreed, saying the feelings of victims and their family members should be considered, especially those in high-profile or controversial cases.
"Communication with them is a must before making a film or TV series," she said.
"Otherwise, unnecessary disputes will easily occur."