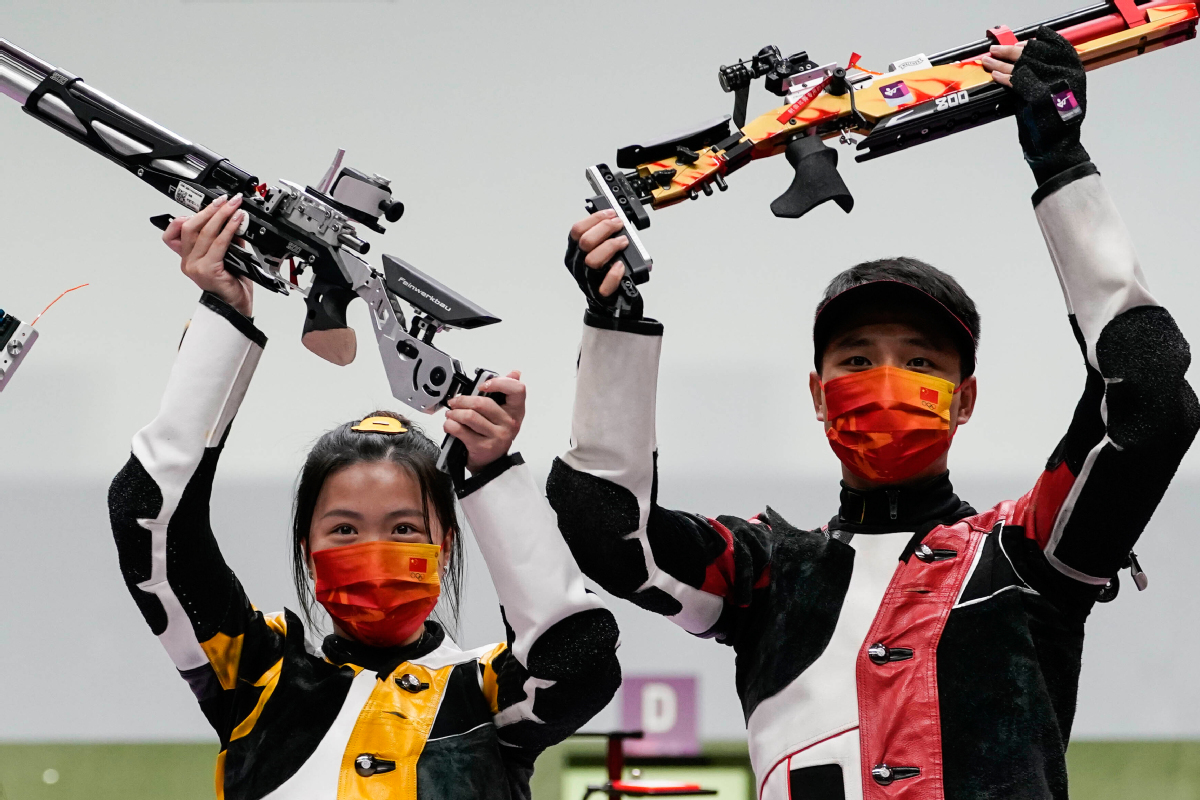 Teenage diving phenoms Chen Yuxi and Zhang Jiaqi summoned the courage of youth to win a diving gold on Tuesday and keep Team China in the hunt to top the medal table at the Tokyo 2020 Olympic Games.
China clinched three gold medals and is third on the table with nine golds, five silvers and seven bronzes. Japan tops the list with 10 gold, three silver and five bronze medals, with the United States in second with nine gold, seven silver and eight bronze medals.
Chen and Zhang executed five near flawless dives to capture the women's synchronized 10-meter platform competition on Tuesday.
The result was widely anticipated despite the duo's relative lack of experience in competition at the international level; Chen is 15 and Zhang 17.
Zhang sees their youth as an advantage. "We are short and light, and this means that our entry (to the water) is better than the others. Our weakness is we are inexperienced," she said, adding that they had learned from the experiences of previous generations of Chinese divers.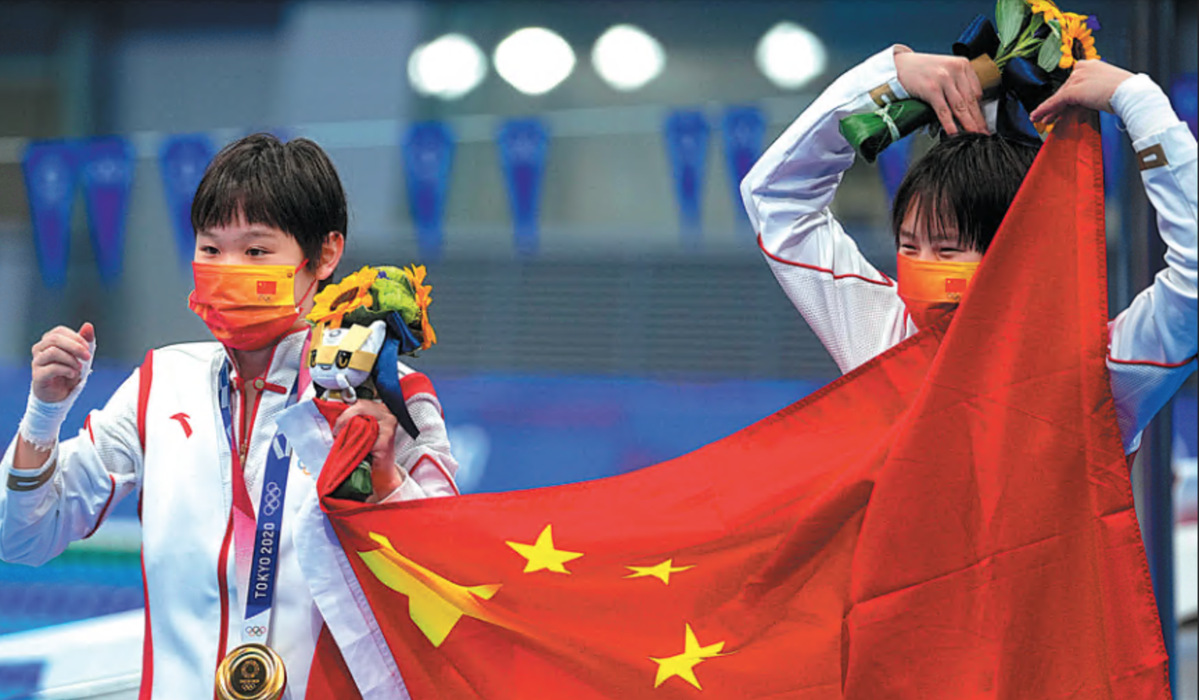 Chen said she felt pressure because of the pair's age and lack of experience, but, she added, "We have nothing to lose, and we are brave enough to face any challenges".
The teenage duo finished with 363.78 points, well ahead of silver medalists Jessica Parratto and Delaney Schnell of the US with 310.80 points. Team Mexico won the bronze with 299.70 points.
On the shooting range, student athlete Yang Qian won her second gold medal at the Tokyo Olympics together with Yang Haoran in the 10-meter air rifle mixed event. Pang Wei and Jiang Ranxin won gold in the 10m air pistol mixed competition after showing true team spirit.
Both the gold medals are the first China has won in the two events at an Olympics. Yang Qian became the first shooter representing Team China to claim multiple gold Olympic medals after winning the women's individual 10m air rifle on Saturday.
"I am very happy. It is special to win an event like this," Yang Qian said, adding that "I thank my country for helping me and giving me all the support."
Yang Haoran admitted the pair were a bit nervous at first. "In the beginning we weren't doing so well, but we kept trying and at the end we were doing great," he said.
Kuo Hsing-chun of Chinese Taipei won the women's weightlifting 59-kilogram gold medal with a total lift of 236kg, bringing the first gold to Chinese Taipei on Tuesday.