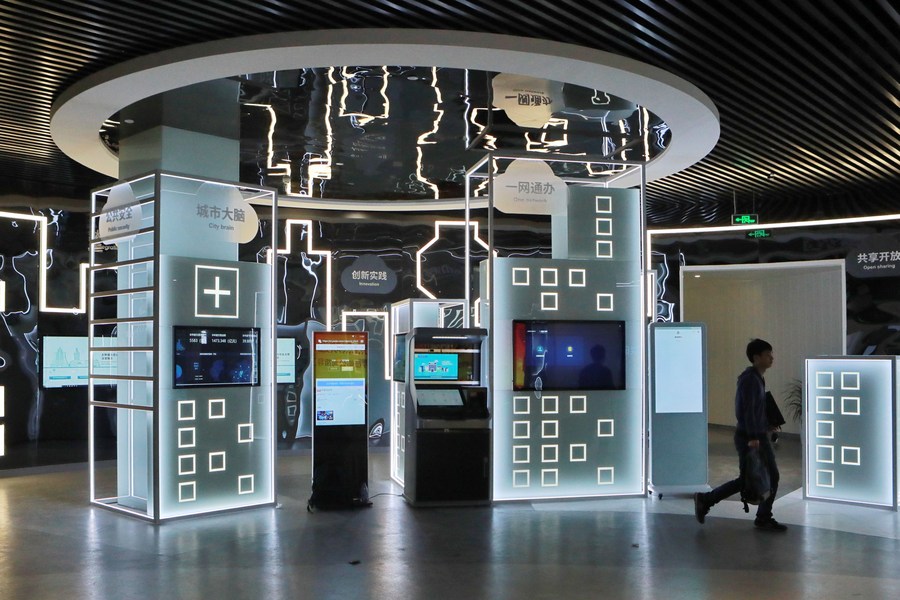 Chinese cities have reached the leading level in data opening in the world, and the US cities remain the top in the field, said Fan Jiajia, associate researcher of Information Research Institute at the Shanghai Academy of Social Sciences, at a forum of 2021 World Artificial Intelligence Conference on Saturday.
The cities' data openness level in North America and Asia is generally higher than that of other continents, Fan said.
Moreover, the latest opening data index of globally important cities was also released by a development research center of the Shanghai Academy of Social Sciences at the forum.
Based on basic guarantee, opening quality, customer use and value release, the index ranked 30 global cities, with Shanghai taking the first spot this year, followed by New York and Chicago.
The opening data index is the world's first professional index focusing on the degree of data openness and data value released in major cities around the world. Since it was first released in 2019, it has become a "barometer" to global cities on data opening.