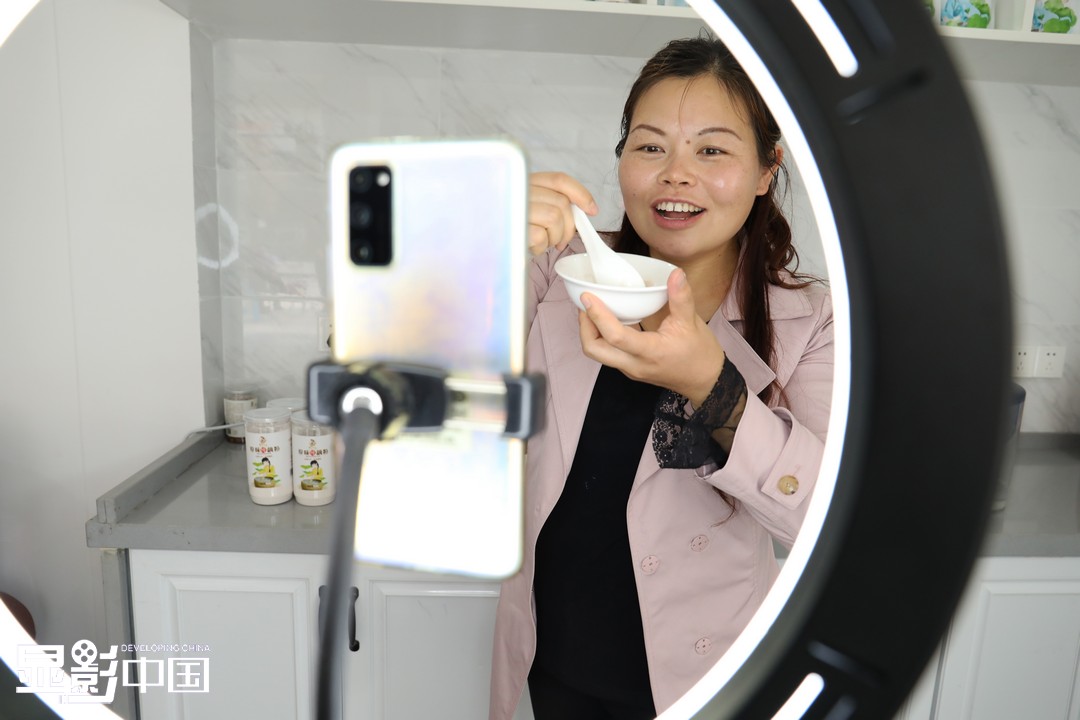 Rao Chunhong, who used to be a nutritionist, returned to her hometown in Guangchang county, East China's Jiangxi province, which is famous for the white lotus, and started an agricultural product business.
Rao established an agricultural cooperative for planting lotuses, and she also set out to use e-commerce platforms to sell white lotus.
Rao then created her own agricultural product brand and an e-commerce company, and now promotes lotus products via livestreaming.