At one point in her life, 44-year-old actress Huang Yi's emotions were in tatters. However, after joining internet television show Roast, the actress was relieved that it had helped her overcome the negativity in her life.
"Roasting can heal. The show Roast gives us the chance to freely express ourselves by mocking each other and laugh at our battered pasts," Huang says.
Produced by streaming platform Tencent Video, Roast is one of China's most popular stand-up comedy shows. As its fifth season comes to an end, the show has become an instant sensation with its new competing format.
In this season, a guest celebrity is roasted in each episode, with comedians and celebrities forming teams to take turns mocking each other in battles. Segments such as "striking back" and "one-versus-one-versus-one battle" are included this season to keep viewers glued to their screens.
Previous seasons of Roast received lukewarm response from viewers. It was even once called the "whitewash show", as participants shied away from being completely honest of their pasts. However, after a revision of the show's format and creating a more competitive environment, guests began to make more prominent jokes.
"The revision of the program format is like a marine creature that evolves to walk on land," says Bai Hongyu, the show's producer.
Each 5-minute performance not only gives the guests a chance to gain points for their teams, but also stirs discussions about recent social issues, such as the "shipping" of young idols, or the fans' particular interest in a romantic pairing between two celebrities.
Malicious comments or unpleasant experiences that comedians and celebrities encounter form part of the content of performances, most of which they brought it up on their own. This form of mocking has resonated with the audience, generating positivity and enthusiasm of both the participants and viewers.
Tan Xiaohong, Roast's director, says Huang was very excited to participate in the show. Though Huang's life has many twists and turns, she is still willing to share her stories in a humorous way and laugh together with the audience.
Apart from actors and actresses participating in the show this year, well-known figures from other fields also appeared as guests. Singer Zhang Wei, host Zhang Dada, cross-talk comedian Yan Hexiang, journalist Yi Lijing, editor Xu Zhiyuan, along with other famous rappers and sports stars all drew big laughs and applause during their appearances on the show.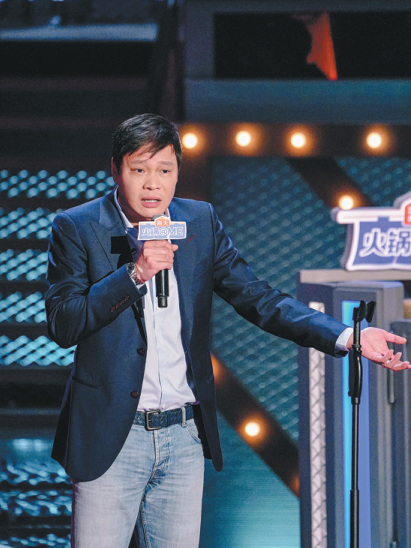 The varied performances of different guests, including singer Zhang's musical stand-up comedy, journalist Yi's "roast with questions" and host Zhang's "suicidal mocking", or self-mockery of one's negative sides, have greatly impressed the audience.
The last episode of the fifth season will be broadcast online this month, and the title of "talk king" will be given to the comedian who gains the most votes.
"We have always been planning to create an attractive collaboration between traditional cross-talk and stand-up comedy, so it's interesting to see Yan Hexiang's performance," Tan says. "Yi Lijing also impressed us a lot. As a journalist, she has a different view, and her questions themselves directly provide a conflict between journalists and interviewees."
Tan also points out that this year's Roast mainly focuses on the concept of collision between cultures. She says each culture has its own characteristics, but their ways of expression can sometimes resonate with each other.
Roast also tries to highlight the differences and contradictions among the participants and the competitive format. "We use topics from pop culture this year, and try to bring the ideas through the participants' dialogue and their battles with each other," she says.
With its popularity online, the show has also caught the attention of industry observers and researchers.
"It is truthful and sincere, it covers all kinds of people with all kinds of personalities, and reveals various problems and contradictions in our society," says Yu Xiujuan, director of the policy office and development research center of the National Radio and Television Administration. "People dare to share their conflicts, problems, pains and distress, and have the courage to face them head on in the show. It also gives the audience a special insight toward life."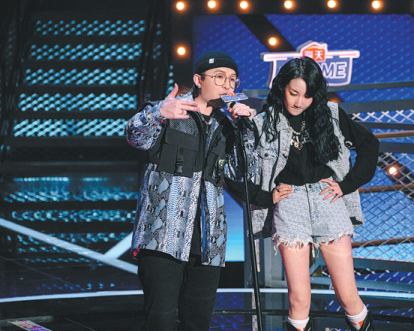 Yin Hong, deputy chairman of the China Film Association and a professor at Tsinghua University, says Roast can help people desensitize and decompress to rid themselves off the pressures of life.
"Nowadays, there are many sensitive areas that can often cause social conflicts," Yin says. "The show pointed them out so that we can actively talk about them and take the initiative to resolve them through comedy or jokes. I think it can help reduce social anxiety."
The show's executive director Li Dan and its host Zhang Shaogang, were both surprised at the popularity of Roast this year.
"The conflicts and competitions are just the outer shell of the show. What we want to convey to the audience is only happiness and relaxation," Li says.
"It's wonderful to have so many friends from different fields using their own ways to express, communicate and understand by mocking onstage," Zhang adds.